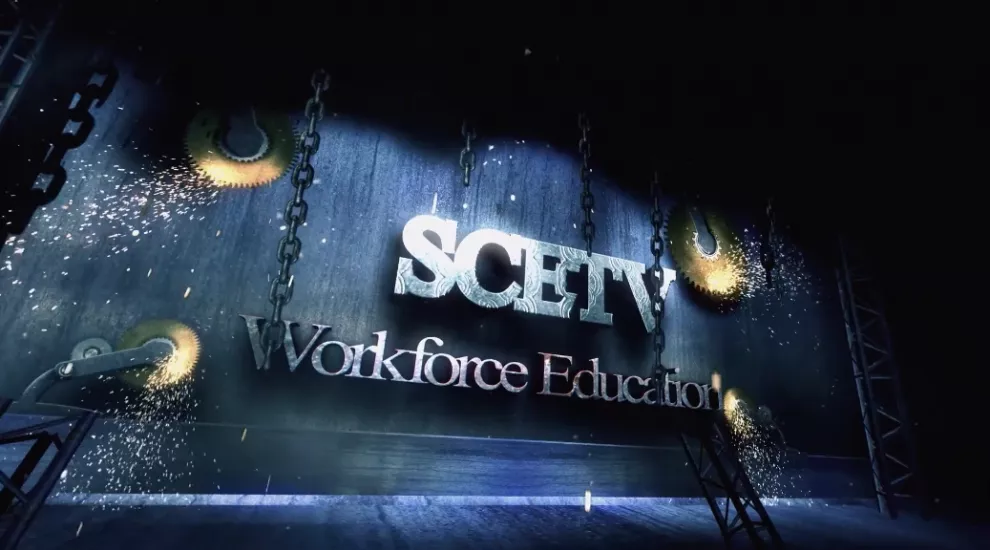 February is home to Career and Technical Education (CTE) Month. CTE encompasses many different types of education, from classroom learning to certification programs to work-based learning opportunities outside the classroom.
SCETV is excited to collaborate with multiple partners to develop resources highlighting the importance of CTE in South Carolina.
As part of SCETV's workforce development plan, we are creating a series of PSAs that highlight various CTE pathways. The first set of PSAs are focused on manufacturing career opportunities in areas such as mechatronics, machine tool, line worker, welding, and quality control. More PSAs are currently in development.
In addition to the PSAs, SCETV is developing a new web-based resource, Let's Go! Careers, which offers a 360 exploration of careers including those in biofuel, operations, and instrumentation. Initial emphasis will be placed on careers in manufacturing, transportation, agriculture, and information technology. However, the sky is the limit! Let us know if you have other careers that you'd like to see us explore. 
These resources – PSAs, Let's Go Careers, and Carolina Classrooms – are designed to empower students, parents, and educators with information about CTE and workforce development.  Curriculum guides will be available to support their use in the classroom and hope that you will use them during CTE month.
For more information about SCETV's workforce development initiative, visit https://www.scetv.org/workforce-development.