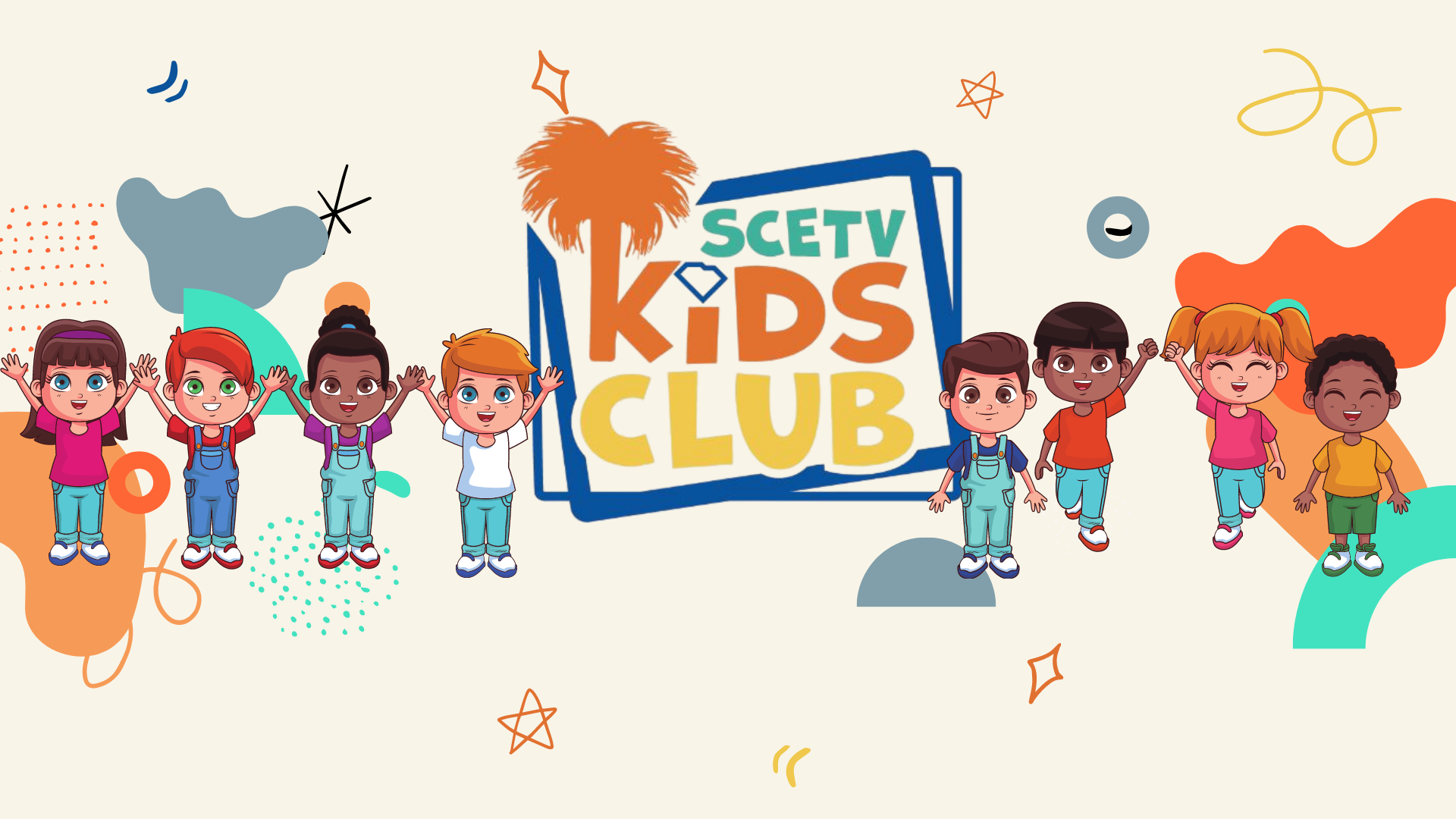 Hey Kids,
Let me tell you all about the SCETV Kids Club. We've got lots of cool videos from our pal, Smart Cat and fun activities that you can share with your family and friends. Plus, you get lots of awesome benefits by being a member of the SCETV's Kid's Club. And it's all for FREE!
SCETV Kids Club is for children birth to 12 who love SCETV and PBS KIDS. By signing up each member will receive:
An official Kids Club membership certificate
Access to special SCETV and PBS KIDS activities and events
Quarterly surprise gifts
---
---
SCETV Kids Club Terms & Conditions
Benefits: Each member will receive a welcome package and email. The package will include the SCETV Kids Club membership certificate and special gift. SCETV Kids Club members will also receive quarterly packages and a special birthday message from SmartCat. Packages may be electronic or sent via US mail.  There is no membership fee to join the SCETV Kids Club.
Future Changes or Termination: SCETV reserves the right to cancel, change, or terminate the SCETV Kids Club program or events at any time without notice.
Use of Information: By filling out the application, parents or caregivers consent to the use of member's name, email, birth, and other information when the child is enrolled in the Kids Club program. Please contact SCETV Education at etveducation@scetv.org to change your email address.
Property of SCETV: All SCETV Kids Club designs, texts, images, photographs, artwork, and graphic designs are the property of SCETV.
Privacy Policy: Email addresses are for the sole use by SCETV for communicating with the members of the SCETV Kids Club program and their families. Emails will not be shared with a third party at any time. There is no fee for participating in the Kids Club program; however, photos and videos may be taken at any time and used in promotion of future events. By applying to the SCETV Kids Club program, Caregiver authorizes SCETV to be use photographs or videos of his or her child(ren) for future SCETV Kids events. To be removed from our mailing list(s) please unsubscribe by emailing the SCETV Kids Club at etveducation@scetv.org.