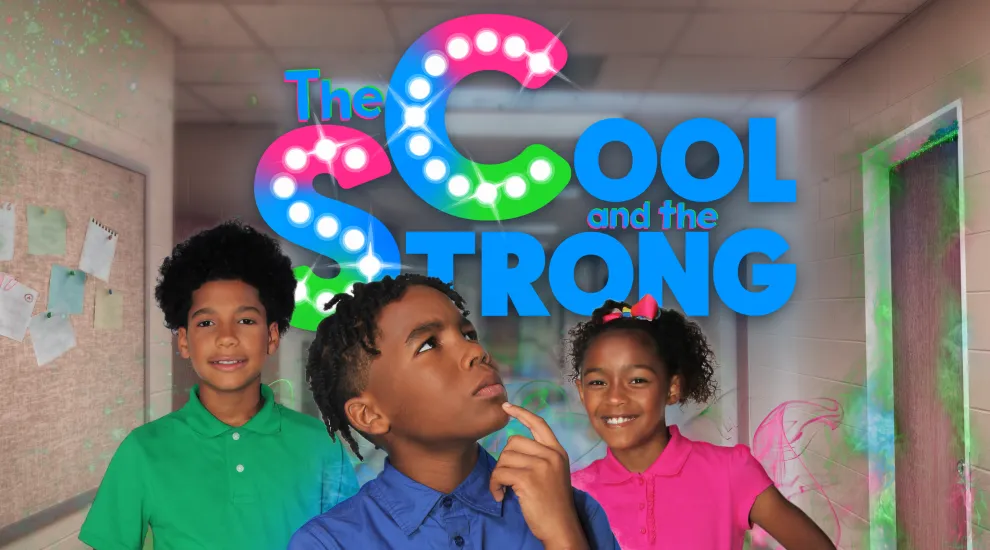 As students and families settle into another school year, public media will continue its work to create enhanced learning opportunities outside the traditional classroom. Our educational programming—whether for early learners, teens and tweens, or young adults—can help shape the minds of our youngest supporters by introducing them to new places, showcasing various viewpoints and affirming their experiences. 
This month, a new youth-centered series, The Cool and the Strong, makes its debut in the programming lineup. This local production addresses the academic and personal struggles faced by students, while providing a compelling narrative filled with inspiration, hope and triumph. The 3-part series premiere begins August 6 at 4 p.m. with episode 1, followed by a behind-the-scenes special and a 1-hour town hall "Back to School" discussion.
PBS KIDS will premiere new episodes of Daniel Tiger's Neighborhood and launch the second season of Donkey Hodie beginning August 14, when a special new character will be joining the land of Someplace Else. Additionally, look for new episodes of Work It Out Wombats! starting August 1 and Rosie's Rules on August 21.  
As we recognize new beginnings for several productions, I will also take a moment to welcome our new President and CEO Adrienne Fairwell. Adrienne begins her tenure August 17, and we are excited to see what great things take shape for the network under her leadership!
It's been an honor serving as SCETV's interim president and CEO for these past several months. Undoubtedly, SCETV will continue to flourish as a leader in educational programming. Your continued support allows us to be successful in these efforts. Thank you for allowing us into your lives each day, and we wish all students and families a productive start to the school year!
Dr. Stephanie Cook
Interim President & CEO
South Carolina ETV and SC Public Radio