Episodes
Kristy Woodson Harvey

Kristy Woodson Harvey discusses her novel, The Summer of Songbirds.
Carrie Morey

Carrie Morey discusses her book Callie's Biscuits & Southern Traditions.

Jo Hackl

Jo Hackl discusses her book Smack Dab in the Middle of Maybe.

Eric Crawford

Eric Sean Crawford discusses his book about Gullah Spirituals.

Natasha Trethewey

Natasha Trethewey discusses her book Memorial Drive: A Daughter's Memoir.

Anjali Enjeti

Anjali Enjeti discusses her book, The Parted Earth.

Christopher Swann

Christopher Swann discusses his book, A Fire in the Night.

Patti Callahan Henry

Patti Callahan Henry discusses her book Surviving Savannah.
About
By the River with Holly Jackson
By The River is a love letter to Southern stories and the authors and poets who write them. Through interviews with Southern authors, host Holly Jackson examines books from a variety of genres, including historical fiction, Southern culture, memoir, poetry, and more.
South Carolina viewers can watch Season 2 of the national By the River series on:
Sunday at 6:30 pm on ETV HD
Thursday at 8:30 pm on SC Channel
Sunday at 2:00 pm on ETV World
Extras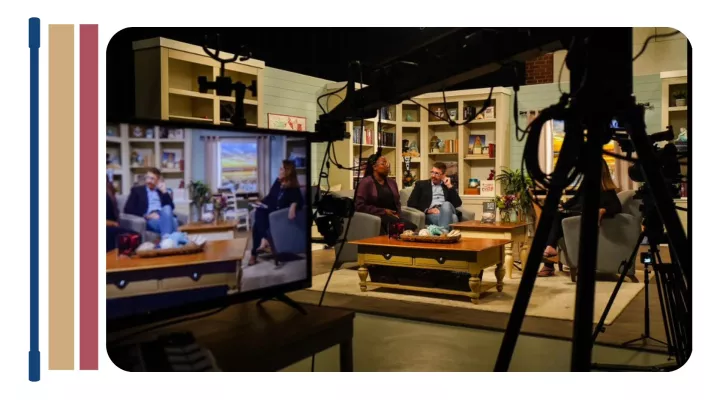 In a recent episode, Holly Jackson is "By The River" with award-winning entrepreneurs and writers Mashama Bailey & John O. Morisano discussing their book, Black...