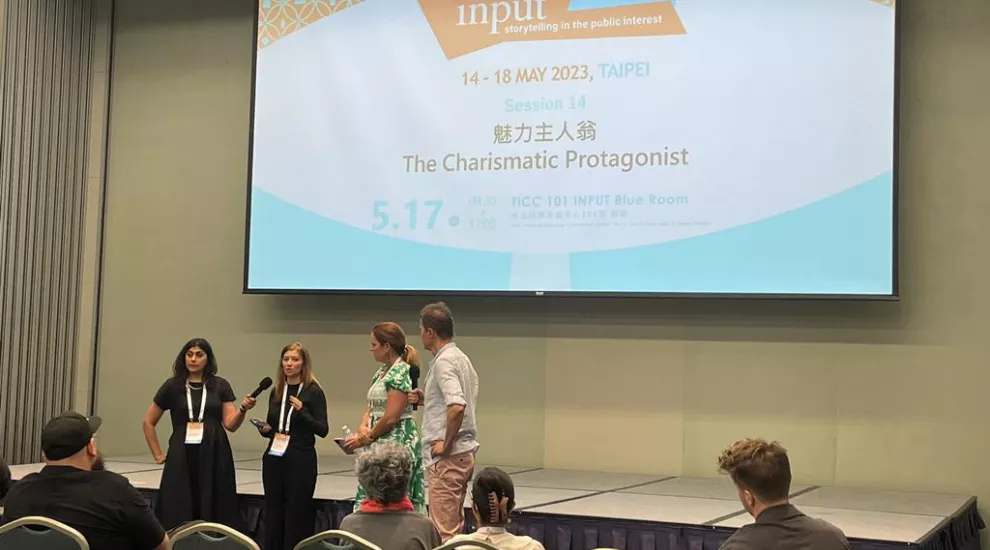 Day Three of the conference was all about connection! After a full plate of contemplative films, Holly and I set forth to network! One of the things that I love about INPUT is that the conference acts as a vibrant meeting ground for media professionals, including directors, producers, distributors, and film enthusiasts to interact. INPUT presents an ideal platform for networking and establishing connections with individuals with varying experience and ideas who all share a passion for public media and their craft.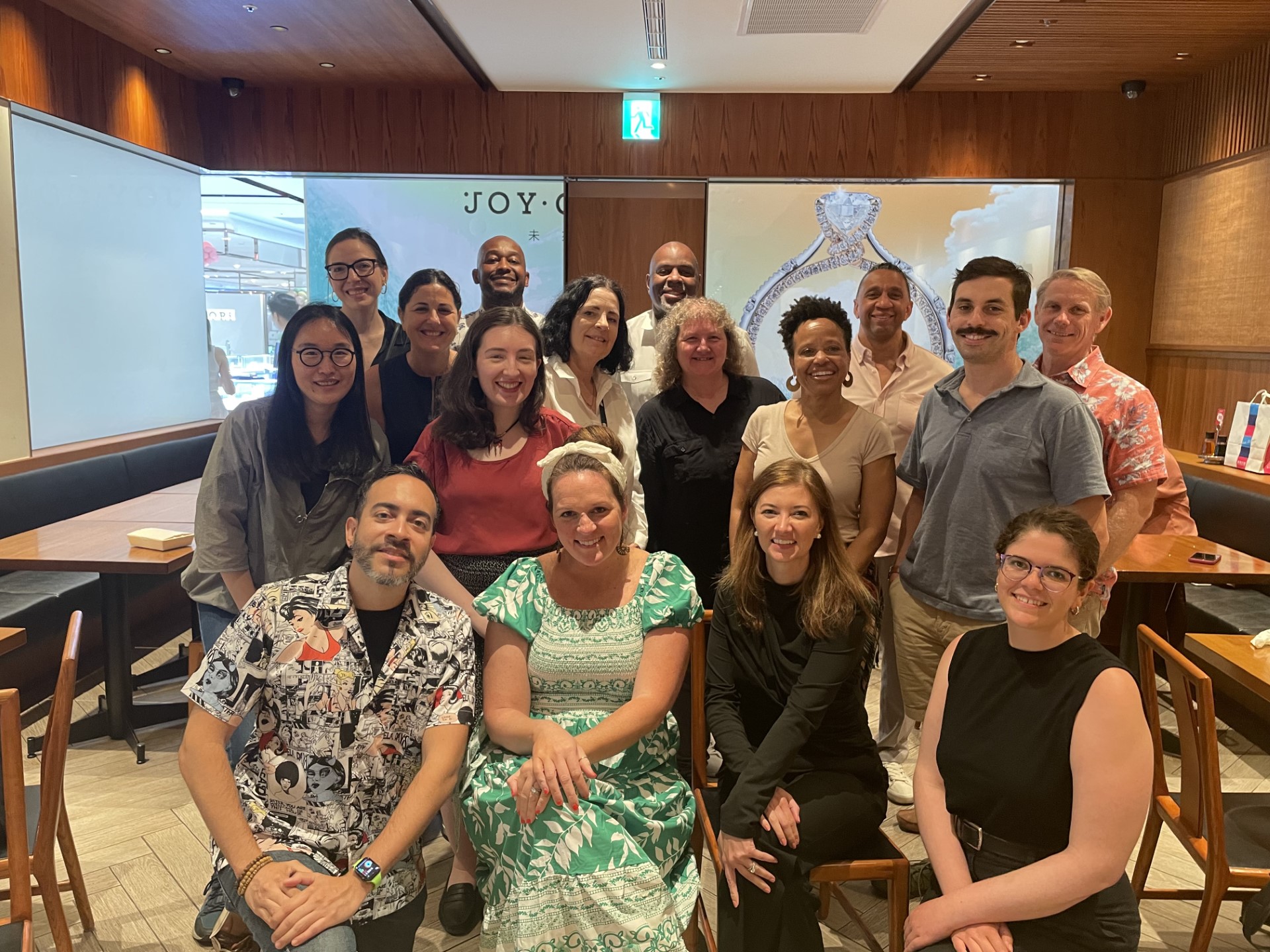 Part of what I love most about the national coordinator role is meeting with all of the talented filmmakers, producers, and distributors. Our annual U.S. Delegate dinner was held at Din Tai Fung. We had a spread of delicious dumplings and buns served with warm tea. It was such a fun experience getting to know folks. We were even able to raise a toast for someone who was missing from the table this year. Our dear friend Ron Hull was and will forever be remembered for his impact on the U.S. and international INPUT community.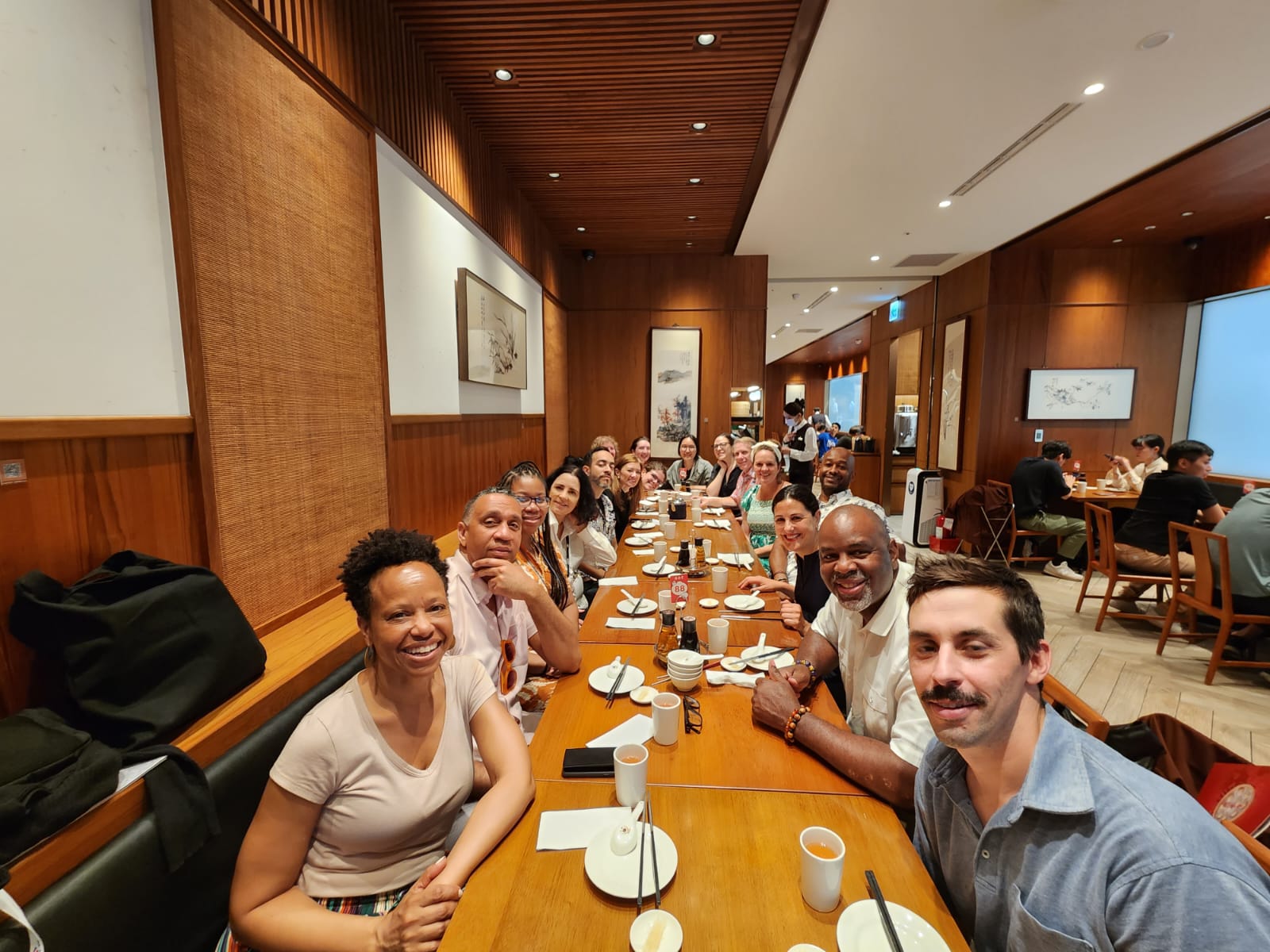 I'm excited for another slate of films tomorrow and then closing ceremony!
Be back very soon!
Tabitha
The U.S. INPUT Secretariat is managed by South Carolina ETV. Tabitha Safdi is the U.S. INPUT National Coordinator and ETV Lowcountry Director of Content and Operations, Holly Jackson, serves as the assistant manager. SCETV is based in Columbia, SC and have managed U.S. INPUT since 1984. The ETV Endowment of South Carolina and ITVS has provided generous support to the U.S. INPUT Secretariat to award INPUT producer fellowships to U.S. producers to participate in this international gathering of public media professionals.