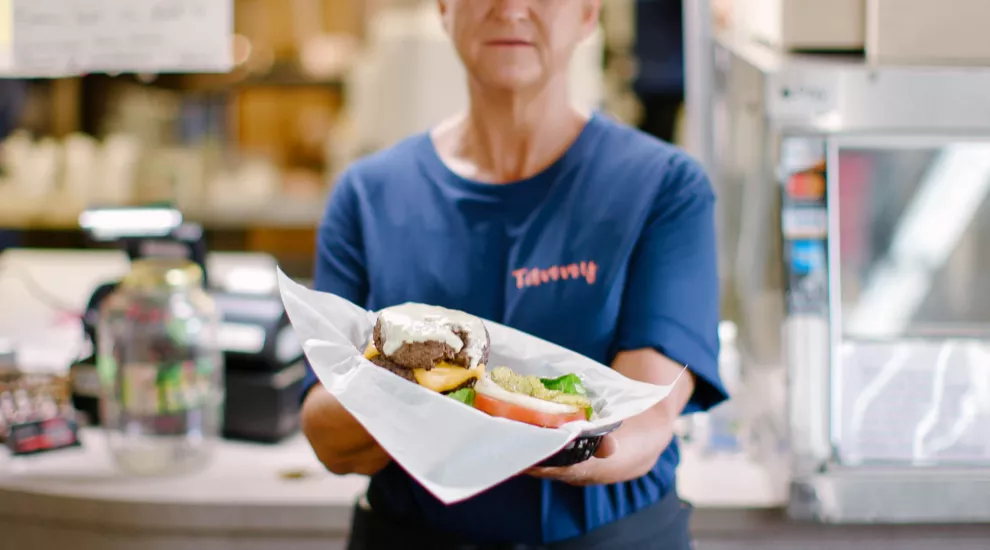 Each year, many people will head down the eastern border of South Carolina to check out the beaches that the Palmetto State has to offer.  
After a long day exploring the coastal region, some may want to get a bite of something when leaving town or during their stay at the beach. 
If you are in the mood for something to eat after playing on the beach, here are some of the best restaurants in South Carolina's Lowcountry through our digital series, Backroad Bites! 
McConkey's Jungle Shack 
On Edisto Island, McConkey's Jungle Shack is well-known for its range of colorful paintings on dining tables when people come in to eat. In addition, the pimento cheeseburger is the meal to get for anyone visiting McConkey's! 
Park Circle Creamery 
After a proper dinner meal, people can get a sweet dessert item at Park Circle Creamery in North Charleston. With a range of different flavors and toppings for customers to choose from, this ice cream shop has long been one of the best in the business in not only the North Charleston community but all of South Carolina! 
SeeWee Restaurant  
Once run as a former country store, the SeeWee restaurant takes strong pride in providing home cooking through a variety of seafood products. Located outside of Mount Pleasant, guests can experience oysters, shrimp, fish, and more!  
Janette's Super Burger 
Janette's Super Burger has long been considered to be one of the best places in South Carolina to get a burger! Over the past four years, this restaurant has produced freshly made, high-quality burgers for all customers with a strong emphasis on using local products and toppings. 
Kitchen 27 
In Ridgeville, Kitchen 27 uses a blend of ingredients from different cultures to produce a high-quality product for all customers to enjoy! With popular menu items like the Cajun shrimp & grits and fried fish, this restaurant provides a unique dining experience that will make them come back multiple times!