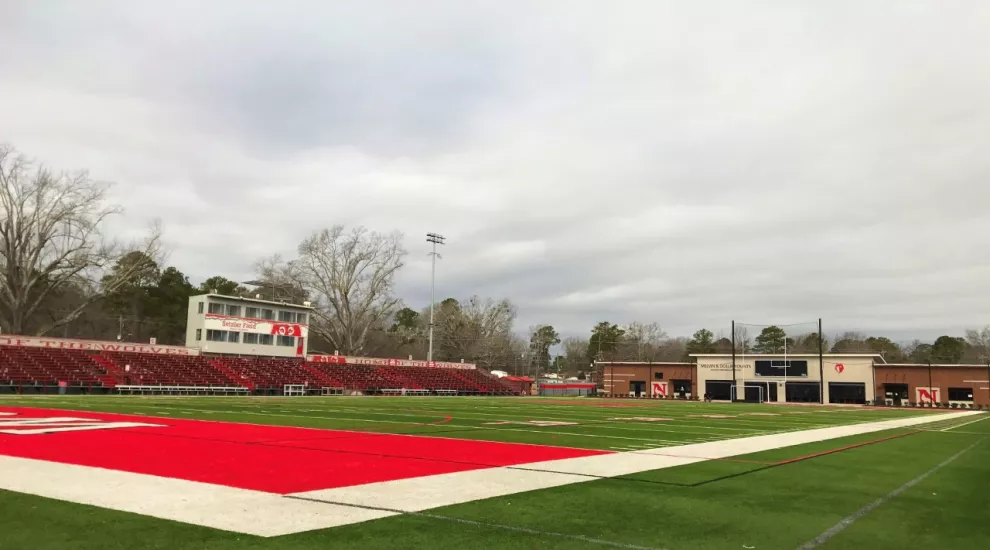 The City of Newberry provides a powerful sense of beauty and small-town charm in the Piedmont of South Carolina. Additionally, Newberry provides these features to its main college nearby. 
Newberry College has been one of the anchors of Newberry since 1856 and has been recognized for not only providing a beneficial liberal arts education to students, but also with specialized programs, strong academics, and the traits of community on campus. 
"I chose this college due to how friendly everyone on the campus is and just how beautiful the campus is each day," Marina Bartolec, a Communications major said. 
The school originally opened as a seminary/preparatory school under its founder, Rev. John Bachman. After the Civil War, the College briefly relocated to Walhalla, SC before moving back to Newberry in 1877. In 1885, Newberry began offering master's degrees, and 53 men and one woman would go on to earn graduate degrees in the next 43 years. 
The College became a co-educational institution in the 1930s and in 1947, the Bronze Derby rivalry was established with nearby Presbyterian College in Clinton until 2006. In the 1960s and 70s, Nancy Lou Anderson Glasgow became the first African American student to graduate from the College in 1970, and women's sports were established in 1976 with basketball, tennis, softball, and volleyball teams being established. 
Today, the College continues to see rapid growth on its campus. With the mascot being turned into the Wolves in 2010, Newberry has since provided new housing apartments for students, a center for teacher education majors, and the College's first online program in 2017. 
In addition, the College opened a new athletic performance center in 2020 for student athletes and a new graduate program in organizational development & leadership, continuing Newberry's trend of providing strong opportunities in the majors and careers they seek to endure. 
"This school has provided me with many opportunities for internships, career fairs, free headshots, and resume assistance. These things are offered in the Student Success Center in the library. This school has also provided me with great hands-on opportunities in my major, such as working with cameras and writing stories for journalism. I know the other majors have opportunities like this that fit the field of interest," Bartolec said. 
At Newberry, the school places a big emphasis on growing relationships between students and professors inside and outside the classroom. Additionally, the College sponsors over 50 student clubs and organizations alongside activities on the weekend. 
With a continued initiative to grow Newberry College, the school continues to emerge itself as one of the best small-campus sized colleges across the country. 
 "This school has amazing professors who work with you, but the class sizes are also great, since they are not too big or too small. This school also has everyone feeling like family once you are a Wolf, and you are always one after school," Bartolec said.