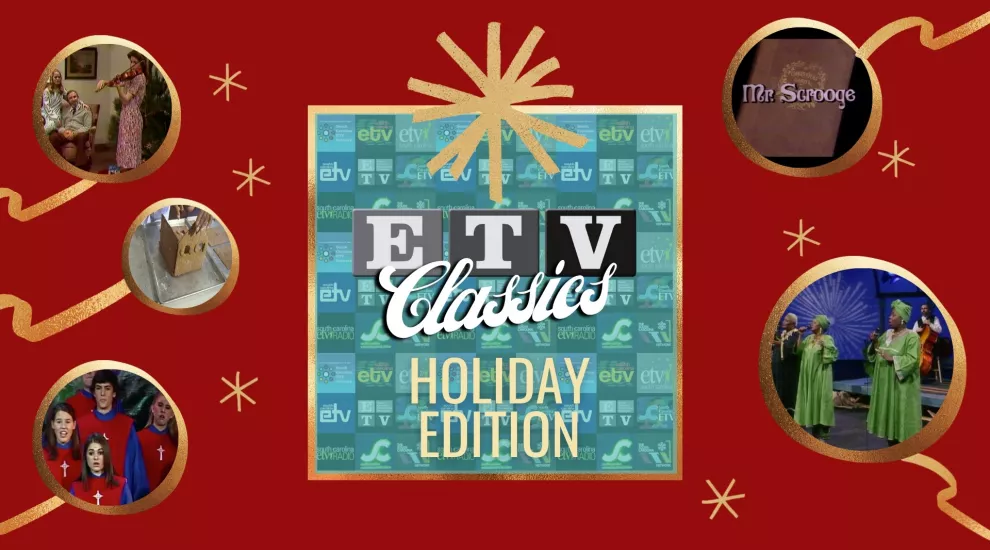 ETV Digital premiered a new online series earlier this year. We handpicked classics from South Carolina ETV's vault for the first season of ETV Classics. Just in time for the holiday season, we decided to bring you ETV Classics: Holiday Edition. Whether you want to learn a new recipe, sing along to Christmas songs or watch the classic tale, Mr. Scrooge, we've got you covered on Tuesdays starting Thanksgiving week.
Edited 12/20/2022 
Check out the schedule below. 
Find classic content for a younger audience on KnowItAll.org:
Want to watch more holiday programming, check out the Happy Holidays page, the Watch page or download the SCETV App on your iOS or Android devices. 
We have more great archival content coming your way in 2023.  Season Two of ETV Classics will debut on February 7, 2023.