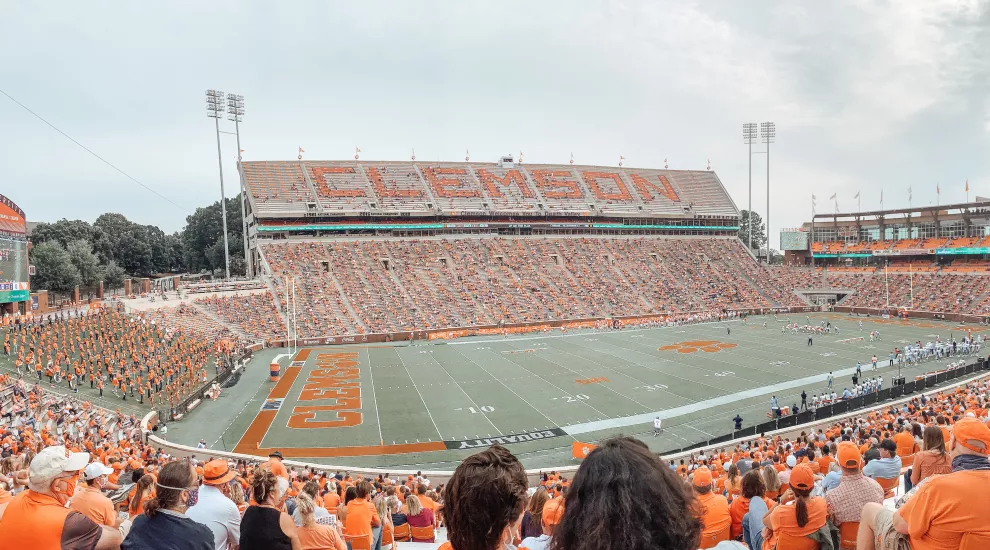 Near the edge of Lake Hartwell in the Upstate, one of the fastest-growing universities in the country lies in the town of Clemson. 
Clemson University is the second-largest university in South Carolina and has seen tremendous growth over the past decade. Currently, the school has 21,653 undergraduate students and 5,688 graduate students on campus, with over 80 majors and 90 minors, respectively. 
In addition to the growth, renovations have taken place across Clemson's campus over the past several years, making sure all future and current Tigers can enjoy the "Clemson" experience. 
"I wanted to go to a school that was farther from home. Especially with COVID, I wanted the 'college experience' - home away from home. I had other schools offer me money, but I really wanted to go to Clemson, especially for the opportunities and the athletic atmosphere," Jada Allred, a junior Graphics Communications major from Lexington, SC said. 
The university was founded in 1889 by Thomas Green Clemson as an agricultural school to help with farming in the upstate. The school officially opened its doors in 1893 as an all-male institution with females being admitted into the university in 1955. In 1963, future U.S. Senate candidate Harvey Gantt became the first African American student to be accepted into Clemson.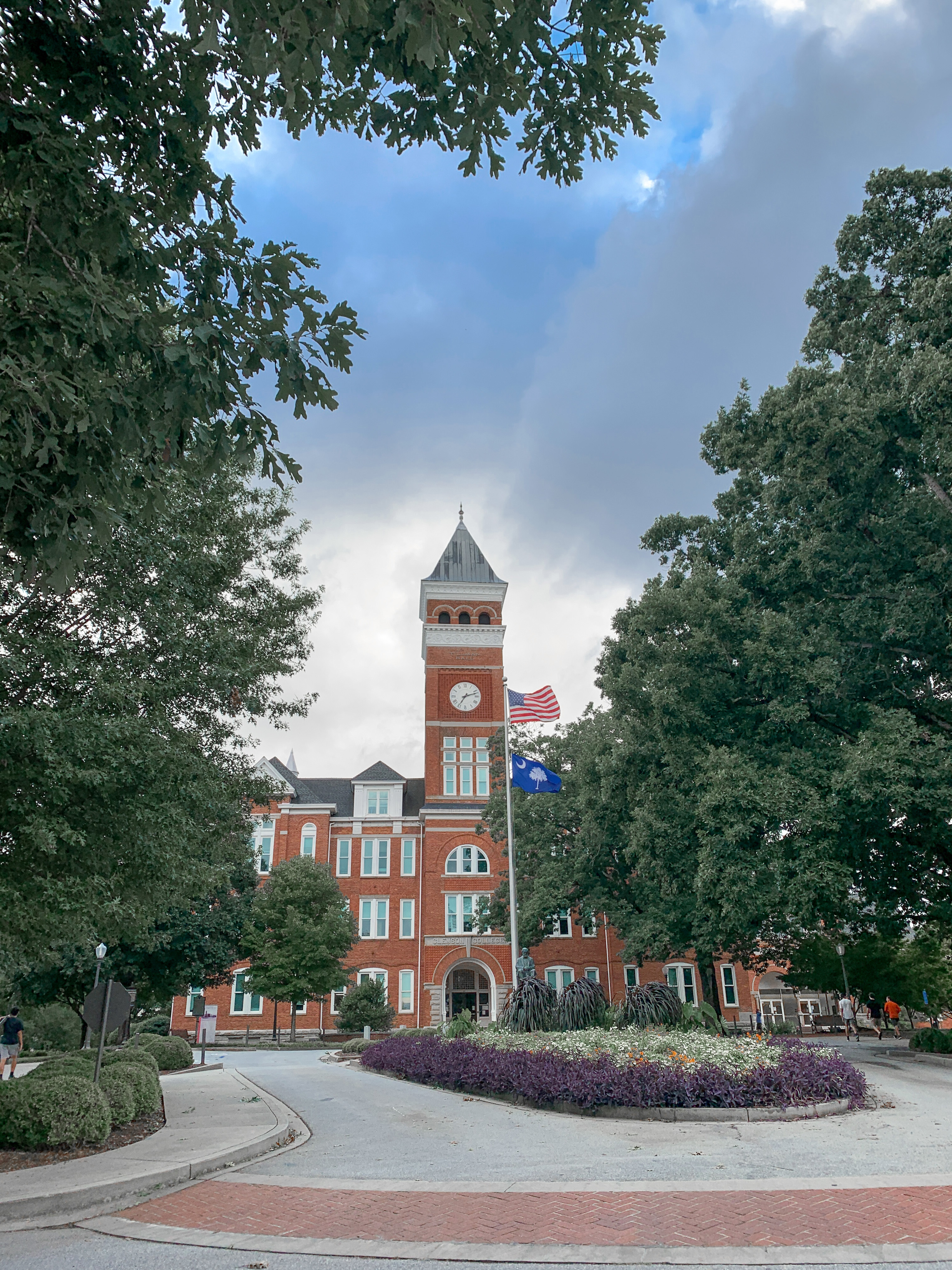 A year later, the Clemson University name was born, thanks in large part to academic offerings and the advancement of research.  
Today, Clemson has several popular majors that students across the state and country hope to have classes and careers in, which include Mechanical Engineering, Business Administration, Nursing, and Computer Science. 
Within each major, students are provided opportunities such as labs and internships that help them navigate not only their selected major, but also their careers in the post-college world. 
"Our coursework is heavily oriented around labs, which introduced the development of problem-solving skills in a broad cross-section of graphic mediums. We are also required to have two internships that provide students with real-world experience and career preparation. This broad and balanced education leads to knowledge across a variety of fields for endless opportunities post-graduation," Allred said. 
Outside the classroom, Clemson has been widely recognized for their contributions, most notably in football. 
The Tigers' football team has been one of the best in the country over the past decade, winning two national championships and six conference titles in the Atlantic Coast Conference. The Tigers' Memorial Stadium is the largest football field in the state and is also known as "Death Valley," following a game in 1948 against Presbyterian College where Blue Hose coach Lonnie McMillian referred to it as such. 
After students graduate, Clemson is also known as a strong alumni base, with former Tigers raising over $200 million dollars to provide future students with scholarships and endowment funds. 
With the institution continuing to be a place desired by current South Carolinian high school seniors wishing to apply for school, Clemson continues to provide a strong sense of family, while training students for future careers and successes. 
"Clemson has a 'family' feel. Between sports, student life, clubs, and other organizations, Clemson ties are everywhere, and everyone enjoys it. Clemson is very welcoming. There are endless opportunities to build life-long friendships. With so many opportunities to get involved, every student has the opportunity to meet new people and explore their interests. Alumni and families remain heavily connected to the school, showing that former students are still a part of the Clemson family. The University is one big family. 
"No matter what you want to do, Clemson will prepare you academically and professionally for your future. They will help provide the resources for you to achieve your goals and dreams. They want you to do well; the professors, faculty, and staff will go the extra mile for you. I think the most beneficial takeaway from Clemson is the hands-on experience. You have endless opportunities to learn inside the classroom, but you are able to intern/co-op in your desired field before graduation. Clemson wants you to succeed both inside and outside the classroom," Allred said.