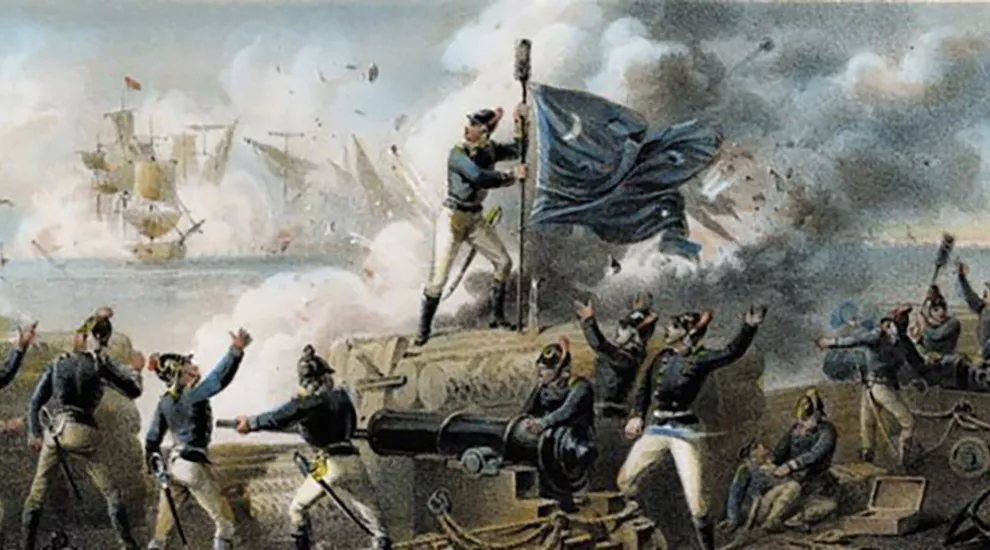 Looking for a true underdog story? We have one for you. 
Carolina Day is the South Carolina exclusive holiday that celebrates the anniversary of the improbable and unexpected Patriot victory at the Battle of Sullivan's Island. On June 28, 1776, rebel Patriots scored a crucial victory against the British six days before the Declaration of Independence was signed in Philadelphia, Pennsylvania.
Picture this: You are a soldier stationed in the world's first ever fort built exclusively out of Palmetto tree logs and sand.  Other than the Charleston heat and humidity found in the month of June the situation doesn't sound too bad, right? Only here is the kicker: A massive British naval fleet is on its way to attack Charleston and the fort you are in is barely half-finished in its construction. General Charles Lee, who is in charge of the Southern Department (which consists of Virginia, the Carolinas and Georgia) took one look at this unfinished fort and called it a "slaughter pen."