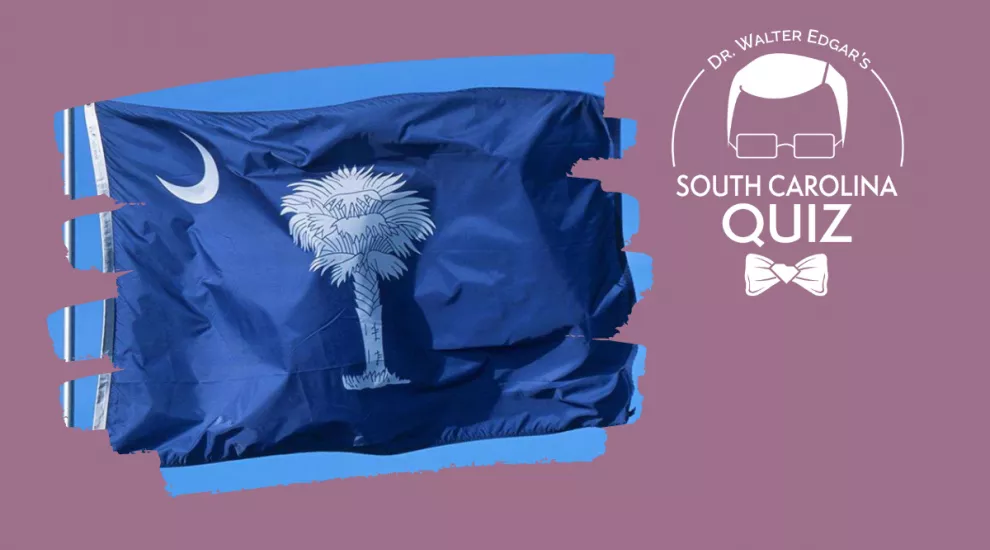 For Flag Day (June 14), this week's Walter Edgar quiz is all about South Carolina's state flag. It has gone through several variations throughout South Carolina's history. Think you know the history behind this historic flag? Find out below!

Citizens of the United States celebrate Flag Day on June 14 to honor the American flag and commemorate its adoption.
Flag | Eye Wonder: A visit to a flag factory in which we see two ways to make an American flag. In the first, a flag is printed using the sublimation printing process, then screen printing is shown, and we see a hem and a header being sewn. Next, we see American flags being made using grommets or tabs, and being sewn.
Embroidering Starfields | ETV Shorts: Gaffney Embroidery creates all of the starfield patterns that go on our American Flags. It's one of the few in the United States and is located in Gaffney, S.C.
Take a look at our video Revolutionary War Names to see what terms were used to describe those who waved this flag with pride.