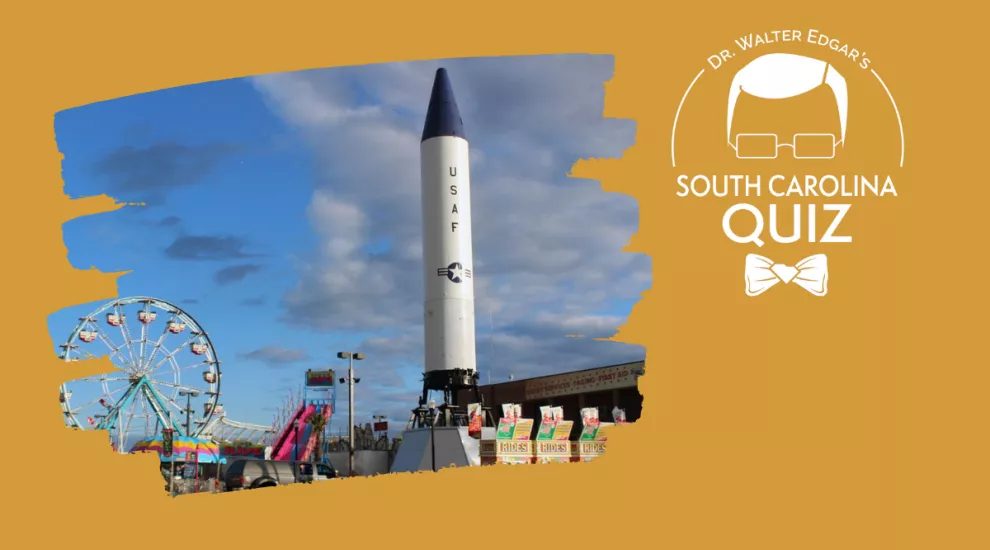 "Let's meet at the Rocket!"
When you hear "State Fair", what springs to mind? Ferris wheels? Elephant ears? Games and prizes? Contests? The South Carolina State Fair opens this year on October 13, and this week's edition of Walter Edgar's South Carolina Quiz will test your knowledge on the history of this beloved SC tradition.
How well do you know the origins of the SC State Fair? Find out via the quiz below!

Interested in learning more about how the SC State Fair came to be? Listen to the History of the SC State Fair on Walter Edgar's Journal!