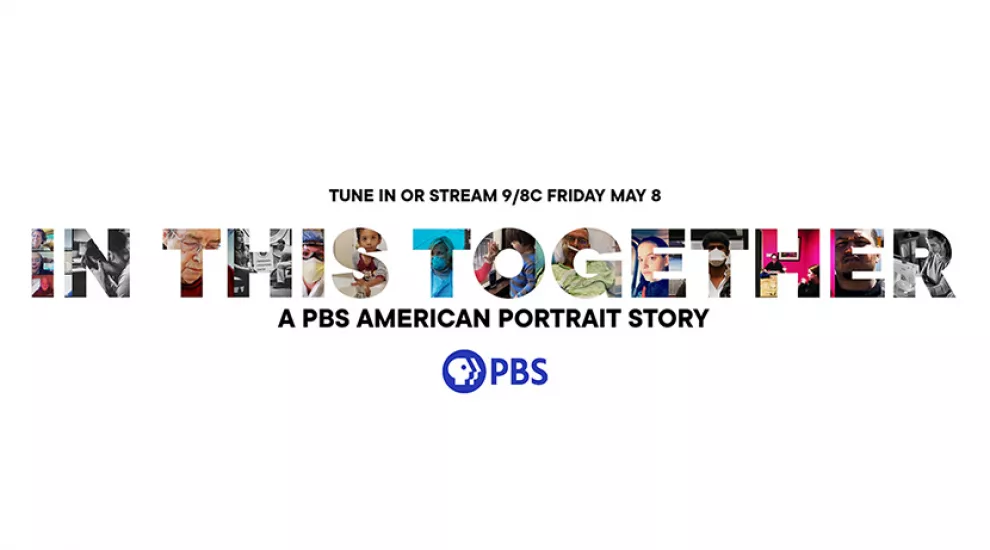 May 2020 ETV program highlights
To view the full TV schedule, visit scetv.org/schedule.
*Denotes New Program/Episode
At-Home Learning
'At-Home Learning' is a new feature, weekdays on SCETV to promote continued learning while students are home from school. This block airs from 8 a.m. – 6 p.m. each weekday, and includes content for
Pre-K-5 (8 a.m. – 1 p.m.)
6-12th (1 p.m. – 6 p.m.)
PBS KIDS
How to watch
Our main channel, SCETV

SCETV PBS KIDS (our .4 channel with antenna), running 24/7 for your children or students

Stream online at scetv.org/kids

​Apps: SCETV app in the KIDS tab or PBS KIDS Video app
PBS KIDS in May:
Check our online TV schedule and search for your favorite program for specific airtimes on each channel.
New episodes
Nature Cat "Natural Wonders Week" with new episodes premiering May 11-15, and a week of new Molly of Denali episodes premiering May 25-29. Let's Go Luna (May 18-22), Cyberchase (May 9-10 & 16-17), and Clifford the Big Red Dog (May 22 & 29).
Mother's Day-themed episodes
Enjoy encores from Arthur, Curious George, Daniel Tiger's Neighborhood, Dinosaur Train, Pinkalicious & Peterrific and Ready Jet Go!
Kid Stew 
Best-selling author James Paterson's Kid Stew returns to public television with 11 new episodes celebrating imagination and encouraging children's interest in reading, music, art and creative expression. The cast is back with two new members to time travel through history, virtually globetrot, conduct interviews with famous creatives, host newscasts, star in comedy skits, get creative in the kitchen and more kid-centric cool activities, all while inspiring their viewers to be themselves. Fridays at 5 p.m. beginning May 11 on SCETV.
 
What Not to Miss in May
ETV-HD
George W. Bush: American Experience 
Follow Bush's unorthodox road to the presidency in this new documentary exploring the evolution of George W. Bush's character through the tumultuous events, domestic and international, that dominated his eight years in office and how it shaped his presidency. May 4 and 5 at 9 p.m. 
 
Touching the Sound: The Improbable Journey of Nobuyuki Tsujii 
Discover the remarkable journey of blind pianist Nobuyuki Tsujii and his extraordinary ability to communicate and connect with audiences all over the world. May 8 at 9:30 p.m.; May 17 at 7 p.m. 
 
Great Performances: Leonard Bernstein Mass 
Enjoy Ravinia Festival's production of Leonard Bernstein's theater piece starring Tony Awardwinning baritone Paulo Sizot and featuring the Chicago Symphony Orchestra. Baltimore Symphony Orchestra artistic director Marin Aslop conducts. May 15 at 9 p.m. 
 
Asian Americans 
This new documentary series will explore the impact of the fastest-growing racial/ethnic group in the United States. Told through individual lives and personal histories, the documentary examines the impact of this group in shaping American history and identity. May 11 at 8 p.m., May 12 at 8 p.m. and 10 p.m. 
 
Created Equal: Clarence Thomas in His Own Words 
Although Clarence Thomas remains a controversial figure, loved by some, reviled by others, few know much about him. With unprecedented access, this program takes a rare look into the life and perspective of Supreme Court Justice Clarence Thomas as he discusses his life, legacy and legal theories. May 18 at 9 p.m. 
 
The National Memorial Day Concert 2020 
Tune in to the 31st annual broadcast of America's national night of remembrance, honoring the service and sacrifice of our men and women in uniform, their families at home and all those who gave their lives for our country. May 24 at 8 p.m.; encore at 9:30 p.m. 
 
Nature Cat: Natural Wonders Week 
Dive into the outdoors with PBS Kids and Nature Cat as they explore the Grand Canyon, Niagara Falls and other natural wonders of the world in this week of all-new episodes. May 11-15 at 7:30 a.m. and 3 p.m. 
 
 
South Carolina Channel
 
Lost River Sessions 
Explore the music scene from the roots up. The best of folk, bluegrass and Americana is performed in intimate live sets in various iconic venues across South Central Kentucky. Sundays at 6:30 p.m., SCC 
 
Songs at the Center 
Hear from some of music's top singer-songwriters and learn the stories behind some of your favorite songs when season six premieres. May 23 and 30 at 10 p.m., SCC 
 
 
ETV World 
 
Character in Custody 
Examine the character-based approach utilized at Allendale Correctional Institution and the transformative effect that approach is having on inmates. May 10 at 3 p.m., ETVW 
 
The Good Road 
Hosts Earl Bridges and Craig Martin – longtime philanthropy veterans, globetrotters and best friends – trek around the world to meet people who are making a difference. May 16, 23 and 30 at 10:30 a.m., ETVW [series also premieres on SCETV May 3 at 5 p.m.] 
 
 
South Carolina Public Radio
 
Latino USA 
Latino USA is a weekly, one-hour program that, for almost 25 years, has provided a platform for Latino voices and perspectives in the radio news landscape. Hosted by award winning journalist Maria Hinojosa, the program specializes in news, culture and storytelling that creates a space where Latino Americans can hear their experiences reflected and where non-Latinos can be transported into the conversations happening in Latino communities. Fridays at 11 p.m., news/talk stations  
 
Morning Edition 
Every weekday for more than three decades, NPR's Morning Edition has taken listeners around the country and the world with two hours of multifaceted stories and commentaries that inform, challenge and occasionally amuse. A bi-costal, 24-hour news operation, Morning Edition is hosted by NPR's Steve Inskeep and Rachel Martin in Washington, D.C., and David Greene at NPR West in Culver City, Calif.  
 
Breaking News Coverage 
SC Public Radio covers the biggest breaking news stories coming out of our state and nation. From the 2020 presidential election to the COVID-19 pandemic, tune in to your local SC Public Radio station for live coverage, so you can stay informed. If you're not near a radio when news is breaking, don't worry. Download the SCETV app, which is available on all Android and Apple devices, for access to a live stream of SC Public Radio. A live stream is also accessible on the network's website – www.southcarolinapublicradio.org.  
 
Meet Victoria Hansen of SC Public Radio's News Team 
Victoria Hansen is our Lowcountry connection covering the Charleston community, a city she knows well. She grew up in newspaper newsrooms and has worked as a broadcast journalist for more than 20 years. Her first reporting job brought her to Charleston where she covered local and national stories, such as the Susan Smith trial and the arrival of the Citadel's first female cadet. Hansen has volunteered and served as spokesperson for numerous nonprofits. She has been honored with multiple Emmys as well as a Community Service Award from the South Carolina Broadcasters Association. It is her passion for community service that brings her to South Carolina Public Radio.  
 
Series
5/02    5:00 p.m.                           Garage with Steve Butler (returns to SCETV)
The show's idea is to have fun, be creative, and make great objects without breaking the bank.  The show is humble, and that's the appeal.  It has a sense of nostalgia to it that harkens back to bygone days when folks would roll up their dress shirt sleeves and work in their basement or garage workshops.
Local Interest Programs
Making It Grow    Tuesdays, 7:00 p.m.                                   
Palmetto Scene     Thursdays, 8:00 p.m.; Sundays, 1:00 p.m.
This Week in South Carolina Fridays, 7:30 p.m.; Sundays, 11:30 a.m.
Carolina Stories
5/03   4:00 p.m.                       Down on Bull Street
The history and evolution of S.C. State Hospital's Bull Street campus and its service to the mentally ill.
5/21   7:00 p.m.                        We Have a Story to Tell: 350 Years of the South Carolina National Guard * (repeats 5/24, 7:00 p.m.)
We Have a Story to Tell: 350 Years of the South Carolina National Guard details the guard's rich history and showcases its current activities in South Carolina and throughout the world.
5/01    9:00 p.m.                   Somewhere South #106 *SCETV presents
5/07    8:30 p.m.                   Reconnecting Roots #205
5/07    9:00 p.m.                   Reel South #507:  *SCETV Presents*
5/08   9:30 p.m.                   Touching The Sound *SCETV presents
5/10    4:00 p.m.                   ETV Classics: Midwifery: Delivered with Love
5/14    8:30 p.m.                   Reconnecting Roots #206
5/14    9:00 p.m.                   Reel South#508:  *SCETV Presents*
5/17    4:00 p.m.                   ZipCode: Your Neighborhood
5/21    8:30 p.m.                   Reconnecting Roots #207
5/21    9:00 p.m.                   Reel South#509:   *SCETV Presents*    
5/24    6:00 p.m.                   Bringing the Fallen Home – SCETV Presents
5/28   9:00 p.m.                   Reel South #510:   *SCETV Presents*    
5/27    7:00 p.m.                  Carolina Classrooms: College & career planning update May 27 on ETV
5/31    8:00 p.m.                  Tunnel: Vengeance (episodes 1-3)
PBS Highlights
5/03   8:00 p.m.                   Call The Midwife (Season nine, continued from April)
5/03   9:00 p.m.                   World on Fire On Masterpiece (continues in May)
5/03   10:00 p.m.                 Baptiste on Masterpiece (continues in May)
5/04   9:00 p.m.                   George W. Bush: American Experience pt. 1
5/05    9:00 p.m.                  George W. Bush: American Experience pt. 2
5/07    10:00 p.m.                Roosevelts: An Intimate History continues weekly
5/08   9:00 p.m.                   In This Together: A PBS American Portrait Story
5/11    5:00 p.m.                   Kid Stew (11 new episodes*) will air weekly on Friday's
5/11    8:00 p.m.                   Asian Americans (pt. 1)
5/12    8:00 p.m.                   Asian Americans (pt. 2)
5/12    10:00 p.m.                 Asian Americans (pt. 3)
5/18    9:00 p.m.                   Created Equal: Clarence Thomas In His Own Words
5/21    10:00 p.m.                 Modus* 200's weekly
5/24    8:00 p.m.                   National Memorial Day Concert (repeats at 9:30 p.m.)
5/26    9:00 p.m.                   Viral Antisemitism in Four Mutations
5/31    7:00 p.m.                   Influenza 1918: American Experience
Friday Night Arts Programming
5/03   12:00 a.m.                 Great Performances: Red
5/08   9:30 p.m.                   Touching The Sound
5/08   10:30 p.m.                 Great Performances: LA PHIL 100
5/09   11:00 p.m.                  Great Performances: Much Ado About Nothing
5/15    9:00 p.m.                   Great Performances: Leonard Bernstein Mass
5/22    9:00 p.m.                   Sammy Davis Jr: American Masters
5/29    9:00 p.m.                   Hedy Lamar: American Masters 
Memorial Day and Armed Forces
5/24    6:00 p.m.                   Bringing The Fallen Home
5/24    7:00 p.m.                   Carolina Stories: We Have a Story to Tell: 350 Years of the
                                                  SC National Guard
5/24    8:00 p.m.                   National Memorial Day Concert (repeats at 9:30 p.m.)*
Special Programming
5/17    6:00 p.m.                   Quakers: The Quiet Revolution
5/31    6:00 p.m.                   Power Trip: The Story of Energy (airs weekly, 6-part series)