Educational Programs on ETV's Main Channel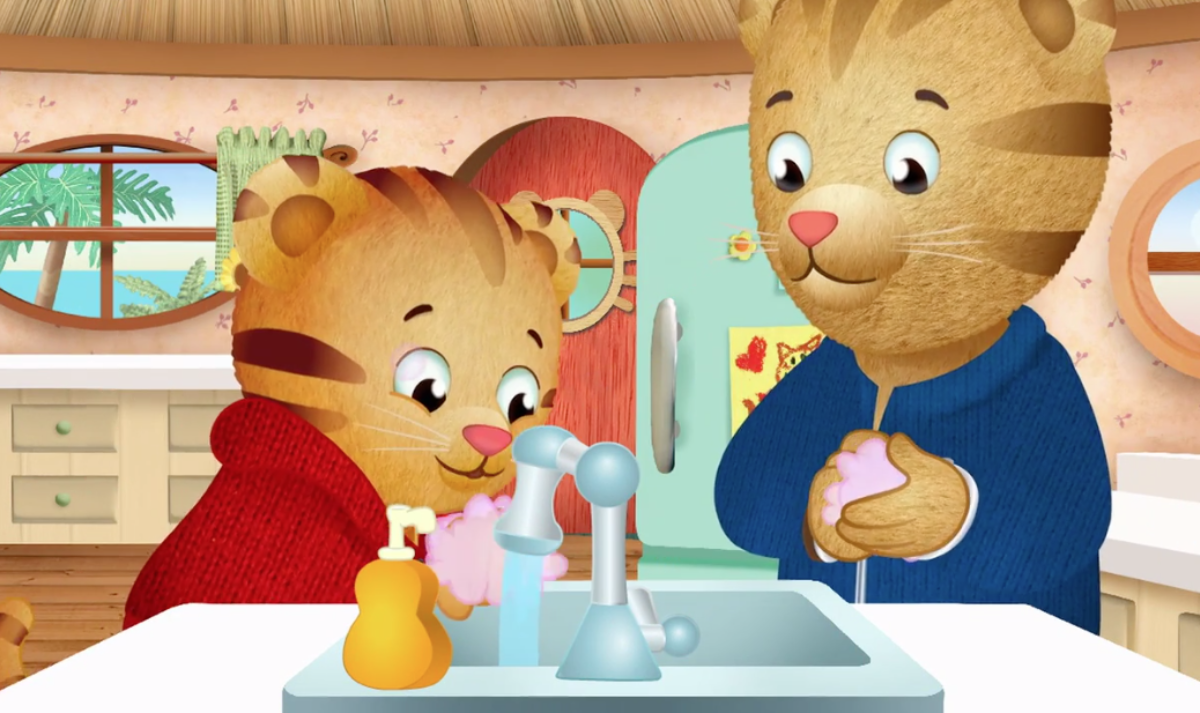 Beginning Tuesday, March 24, SCETV will modify regularly scheduled programming for three days each week to offer specific pre-K – 12 resources between the hours of 8 a.m. and 6 p.m (see schedule below). The three days selected may vary from week to week. Program modifications will take place throughout the duration of school closures and will address a wide variety of content areas. Educators and parents will have access to supplemental lesson plans and curriculum materials to facilitate meaningful use of the content.
TV Programming and Learning Activities
The resources below are intended to provide flexibility for parents/teachers to adapt to their needs. Though shows may have been designed with a specific target audience in mind, many of the learning activities may be adapted to fit the needs of multiple age groups. We invite and encourage you to share back the plans and activities that you create/complete. Send questions/comments/feedback to
etveducation@scetv.org
or call 1-800-277-3245.
PBS Kids (PreK-5)
Arthur
Follow the adventures of everybody's favorite aardvark Arthur, his family, and friends as they solve everyday problems and have fun along the way! Arthur helps kids develop positive social skills, and also features a range of health-related topics, helping children and families understand how these issues may affect them, their siblings, friends and classmates.
Daniel Tiger's Neighborhood
Daniel Tiger's Neighborhood is an animated program for preschoolers ages 2 to 4 which builds on the pioneering PBS series, Mister Rogers' Neighborhood.
Dinosaur Train
Dinosaur Train is an animated series for 3-6 year olds that encourages basic scientific thinking skills as kids learn about life science, natural history and paleontology. Each half hour episode features Buddy, an adorable preschool age Tyrannosaurus Rex, and his adoptive Pteranodon family as they board the Dinosaur Train and embark on whimsical voyages through jungles, swamps, volcanoes and oceans.
Let's Go Luna!
Join the hilarious adventures of three friends as they explore the world with their trusted guide, Luna the moon. With a strong emphasis on cultural diversity, the series introduce kids ages 4-7 to local language, music and daily life across continents, emphasizing connections with communities beyond their own neighborhood.
Molly of Denali
Follow the adventures of Molly, a feisty and resourceful Alaska Native girl, as she helps her parents run the Denali Trading Post in their Alaskan village. Viewers are introduced to the rich history and modern-day experience of family life in the heart of the Alaskan tundra through the eyes of Molly, her parents, and her friends.
Odd Squad
Odd Squad follows the adventures of a group of resourceful young agents whose mission is to investigate strange happenings wherever oddness occurs. In each half-hour episode, the agents solve cases involving weird and unusual phenomena. This series is designed to help kids ages 5 to 8 learn basic math and other skills such as problem-solving, resilience and collaboration, establishing a solid foundation for success in school and in life.
Pinkalicious & Peterrific
Join the fun as Pinkalicious and her brother Peter look for ways to turn the everyday ho-hum into something extraordinary. This series encourages creativity and celebrates the arts across all disciplines -- dance, theater, music, and the visual arts.
Sesame Street
A longtime favorite of children and adults, and a staple of PBS, "Sesame Street" bridges many cultural and educational gaps with a fun program. Big Bird leads a cast of characters teaching children numbers, colors and the alphabet. Bert and Ernie, Oscar the Grouch and Grover are just a few of the other creatures involved in this show, set on a city street full of valuable learning opportunities.
The Cat in the Hat Knows a Lot About That!
The Cat in the Hat Knows a Lot About That! sparks a love of learning and an interest in science in preschool-aged children. Based on the best-selling books, the TV series and online resources are designed to cultivate positive views about science among the next generation.
Wild Kratts
Wild Kratts travels the world in search of amazing new animals. Each episode of this laugh-out-loud comedy adventure explores an age-appropriate science concept central to an animal's life, from the cute and cuddly to the awesome and bizarre. From meeting a young elephant who uses the physics of suction to bring water into her trunk, to poison arrow frogs who use chemistry as their defense, viewers learn that animals can take you anywhere in science.
Xavier Riddle and the Secret Museum
Follow the adventures of three children as they enter a "secret museum" and travel back in time to meet real life heroes from the past, when the heroes were kids. In each episode, Xavier, Yadina, and Brad learn about the challenges these inspirational figures faced and the path they took to achieve greatness, showing the kids that they, too, can be heroes.
SCETV Content (6-12)
Need to access content later? Find this content online at Knowitall.org.
A True Likeness: Richard Roberts' Legacy
Program Length: 26m 46s
Description: A True Likeness tells the story of Richard Samuel Roberts, a little-known African American photographer from South Carolina whose posthumous discovery transcended stereotypes and brought to light a significant legacy. Heralded as one of the south's most accomplished photographers of the 1920's and 1930's, Roberts was a self-taught artist who was determined to become a master portrait maker, with every image a true likeness of the subject. But for more than 40 years after his death his work remained lost to all but his family and friends.
Subject Area(s): Social Studies/Visual and Performing Arts
Learning Activities: Download Activity Sheet (PDF)
Ask An Author Series
Program Length: 1hr 5m 39s
Description: Knowitall has produced Q&A video profiles with national authors and illustrators who visit South Carolina. These interview opportunities are provided by partners like the South Carolina State Library.
Subject Area(s): ELA/Social Studies/CTE
Learning Activities: Download Activity Sheet (PDF)
Between the Waters
Program Length: 56m 46s
Description: Between the Waters is a documentary and an immersive transmedia website showcasing the culture and history of Hobcaw Barony, a 16,000 acre historic site on the coast of South Carolina. Located between Charleston and Myrtle Beach, Hobcaw is a crossroads representing every era of human history, providing a lens through which many threads of the nation's story may be examined.
Subject Area(s): Social Studies
Learning Activities: Download Activity Sheet (PDF)
Beyond Barbados: The Carolina Connection
Program Length: 56m 46s
Description: Sometimes the history of a place begins elsewhere and the colony of South Carolina actually began somewhere else, almost two thousand miles across the sea. The settlement of Charles Towne that would grow into the colony of South Carolina, owes its origins and success to a tiny island in the West Indies that most of us know nothing about. Yet, over 7 million Americans can trace their roots directly to this Caribbean paradise.
Subject Area(s): Social Studies
Learning Activities: Download Activity Sheet (PDF)
Biofuel Industry Overview
Program Length: 7m
Description: Green Energy Biofuel founder, "Bio Joe" Renwick explains the process for recycles waste vegetable oil and cooking oil into usable, clean biofuel or biodiesel. The biodiesel can be used in vehicles in its pure form.
Subject Area(s): STEM/CTE
Learning Activities: Coming Soon!
Carolina Classrooms Workforce Panel Discussion
Program Length: 56m 46s
Description: During this special edition, we'll explore the types of jobs that are in high demand across the state, and discuss the various pathways for entry into the workforce whether it be through a 2-year program, 4-year degree, or straight from high school. Featured guests include representatives from the SC Department of Education, higher education, and local business and industry. In addition, we'll capture questions from students preparing for college and/or future careers.
Subject Area(s): CTE
Learning Activities: Coming Soon!
Charlie's Place
Program Length: 26m 52s
Description: Charlie's Place tells the story of an African-American nightclub owned by Charlie and Sarah Fitzgerald in Myrtle Beach, S.C. from the 1930s to the 1960s.
Subject Area(s): CTE
Learning Activities: Download Activity Sheet (PDF)
Dizzy Gillespie: From the Be to the Bop
Program Length:
Description: Much of America's blues and jazz influences are deeply rooted in the rhythms and melodies of the rural South. One artist who has greatly contributed to these genres' continued popularity is South Carolina's own John Birks "Dizzy" Gillespie.
Subject Area(s):
Learning Activities: Coming Soon!
History in a Nutshell – The 1918 Flu Pandemic in SC
Program Length: 7m 36s
Description: In January of 1918, a deadly H1N1 strain of Influenza called the "Spanish Flu" began sweeping across the globe. This flu, also known as "Strain A" or "Avian Flu", took its toll worldwide, infecting mainly young adults, and even South Carolinians had to face this flu without any real forms of medicine. Learn how the Pandemic first arrived in South Carolina, along with its socio-economic effects, and measures taken to combat its spread.
Subject Area(s): Social Studies
Learning Activities: Download Activity Sheet (PDF)
Over Here: The Homefront During WWI
Program Length: 56m 46s
Description: World War I activities on the homefront literally changed the South Carolina landscape, as well as how women and African Americans saw themselves as a part of society. But how do these stories fit into the bigger picture of South Carolina's history?
Subject Area(s): Social Studies
Learning Activities: Download Activity Sheet (PDF)
Reconstruction 360
Program Length: 1m 36s
Description: Enslaved people did not have full rights to their children, or control over their lives. When freedom came, parents could take an active role in the upbringing of their children, leading to stronger parental bonds and more stable families.
Subject Area(s): Social Studies
Learning Activities: Coming Soon!
Reconstruction Virtual Classroom with Dr. Henry Louis Gates, Jr.
Program Length: 55m 13s
Description: On air Q&A with students and Dr. Henry Louis Gates, Jr.; announcement of the SCETV Deconstruct the Reconstruction Contest winners; and an introduction to the PBS Documentary, "Reconstruction: America After the Civil War."
Subject Area(s): Social Studies
Learning Activities: Coming Soon!
Riverbanks Roundup: Animal Survival Tactics
Program Length: 26m 34s
Description: Planet Earth is wild! And animals need to be ready to survive. Explore Riverbanks Zoo to meet snakes with night vision, zebras that hide and tigers born to hunt! Plus many more wild animals and plants that have the ultimate survival tactics!
Subject Area(s): Science
Learning Activities: Download Activity Sheet (PDF)

Riverbanks Roundup: Eco Adventure with Philippe Cousteau
Program Length: 26m 30s
Description: Students are invited to join in as we journey through Riverbanks Zoo and Garden searching for ways to support a healthy Earth and all its creatures! Conservationist Philippe Cousteau is the son of Jan and Philippe Cousteau, Sr. and the grandson of Captain Jacques-Yves Cousteau.
Subject Area(s): Science
Learning Activities: Download Activity Sheet (PDF)
South Carolina A to Z
Program Length: 49m 41s
Description: Our great state is known for many wonderful places, rich cultural traditions, beautiful and unique floral and fauna, and the source of a variety of products found nowhere else in the nation. This Carolina Stories special takes a lighthearted look at favorite places and homegrown things, spanning the alphabet to showcase all that South Carolina has to offer.
Subject Area(s): ELA/Science Social Studies
Learning Activities: Download Activity Sheet (PDF)
Southern Campaign of the American Revolution
Program Length:
Description: The Southern Campaign was critical in determining the outcome of the American Revolutionary War, yet the South's importance has been downplayed in most historical accounts to date.
Subject Area(s): Social Studies
Learning Activities: Coming Soon!
Women Vision SC
Program Length: 7m 24s (Karen Alexander), 8m 56s (Justice Jean Toal), 7m 2s (Inez Tenebaum)
Description: Women Vision SC is a program that focuses on issues affecting women throughout the state and the nation, and a new generation of young people pursuing public service for their communities and the state at large. The program is produced and hosted by former South Carolina ETV president Linda O'Bryon.
Subject Area(s): ELA/Social Studies/CTE
Learning Activities: Download Activity Sheet (PDF)
PBS Content (6-12)
American Experience: Influenza 1918
Descriptions In September of 1918, soldiers at an army base near Boston suddenly began to die. The cause of death was identified as influenza, but it was unlike any strain ever seen. As the killer virus spread across the country, hospitals overfilled, death carts roamed the streets and helpless city officials dug mass graves. It was the worst epidemic in American history, killing over 600,000 — until it disappeared as mysteriously as it had begun.
Subject Area(s): Social Studies
Learning Activities: Visit American Experience
American Experience: Polio Crusade
Description: In the summer of 1950 fear gripped the residents of Wytheville, Virginia. Movie theaters shut down, baseball games were cancelled and panicky parents kept their children indoors — anything to keep them safe from an invisible invader. Outsiders sped through town with their windows rolled up and bandanas covering their faces. The ones who couldn't escape the perpetrator were left paralyzed, and some died in the wake of the devastating and contagious virus. Polio had struck in Wytheville. The town was in the midst of a full-blown epidemic. That year alone, more than 33,000 Americans fell victim — half of them under the age of ten.
Subject Area(s): Social Studies
Learning Activities: Visit American Experience
Genius by Stephen Hawking: What Are We
Description: Three ordinary people take on challenges to try to understand what they really are. In this episode the volunteers are led to an amazing realization about the nature of life itself.
Subject Area(s): Math and Science
Genius by Stephen Hawking: Where Are We
Description: Three ordinary people a series of fun physical and mental challenges to show them how to think like a genius. Can they measure the earth, the solar system and even the universe and find out where we really are?
Subject Area(s): Math and Science
Nova: Bigger Than T.rex
Description: Meet Spinosaurus—the lost killer of the Cretaceous and the world's largest carnivorous dinosaur ever.
Subject Area(s): Science
Nova: Rise of the Mammals
Description: Amazing fossils reveal how mammals took over after an asteroid wiped out the dinosaurs.
Subject Area(s): Science
Nova: The Day Dinosaurs Died
Description: Experts drill into the impact crater of an asteroid that created a worldwide cataclysm.
Subject Area(s): Science and Social Studies
Nova: Wild Ways
Decription: From Yellowstone to the Yukon, to Southern Africa's elephant highways stretching across five nations, explore how newly established wildlife corridors may offer a glimmer of hope to some of our planet's most cherished - but endangered - species.
Subject Area(s): Science
The Amazing Human Body: Grow
Description: Learn how humans begin life as a single cell and, over the course of a lifetime, grow into beings of more than 37 trillion cells. Plus, explore new discoveries that can help humans live longer, healthier lives.
Subject Area(s): Science
The Amazing Human Body: Learn
Description: See how experiences shape the brain and body together, allowing them to adapt to the outside environment and develop new skills. Plus, learn how the brain forms memories by storing and processing billions of pieces of information every second.
Subject Area(s): Science
The Amazing Human Body: Survive
Description: Discover the miracles the human body goes through every day to stay alive and healthy. From fighting infections to repairing damage, human bodies have remarkable arsenals that allow survival against all kinds of outside threats.
Subject Area(s): Science
The Great American Read Fall Kick-Off
Description: With host Meredith Vieira, tune in to see which books celebrities, authors, and other readers across the country rooted for in the Great American Read.
Subject Area(s): ELA
The Great American Read: Other Worlds
Description: Many novels on America's list of 100 favorites take us to other worlds. From fantasy to science fiction, historical fiction to stories of spiritual realms, what do these books tell us about our own world? We examine how these novels help us think about real-life and present-day issues.
Subject Area(s): ELA
The Great American Read: Who Am I
Description: How do the books we love answer the question "Who am I?" We explore first-person narratives and other ways authors tell stories of characters on personal journeys. From navigating the teen years through discovering our "chosen families," these novels can help us find ourselves at any age.
Subject Area(s): ELA
The Roosevelts: An Intimate History
Description: The Roosevelts: An Intimate History chronicles the lives of Theodore, Franklin and Eleanor Roosevelt, three members of the most prominent and influential family in American politics.
Subject Area(s): Social Studies
FREE Virtual PD Sessions for Educators via Zoom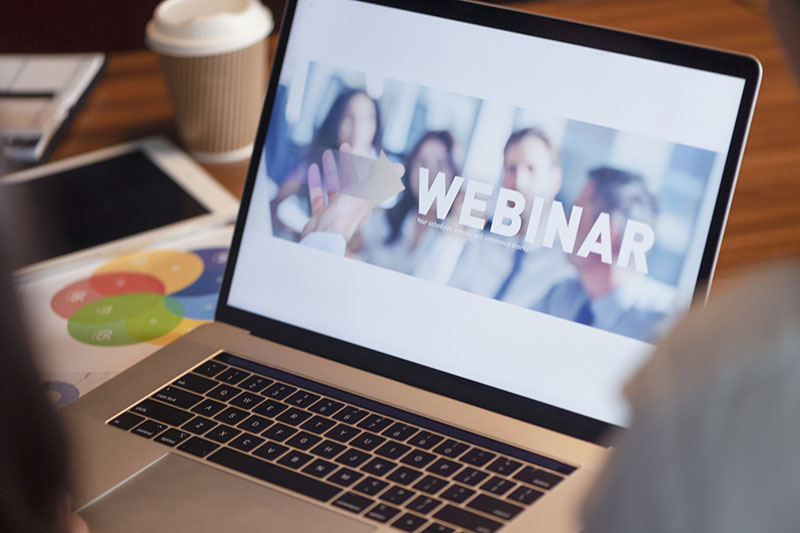 Educator Resources (PreK-12) from SCETV and PBS
eLearning Support Resources
A comprehensive collection of free resources to support online learning. The site includes information by grade level and subject area. Learn about downloadable resources. The site also includes information to support remote professional development for educators.
KnowItAll.org
A free online collection of original and engaging educational resources designed specifically for classroom use. The site includes nearly 9,000 multimedia resources to include mobile-friendly videos, audio resources, photo galleries, and interactives.
LearningWhy.org
FREE K-12 Project-Based and One-to-One lessons vetted and editable to meet your needs.
PBS LearningMedia
FREE standards-aligned videos, interactives, lesson plans aligned to PBS and ETV content.
ETV/PBS Content Crosswalk (forthcoming)
Crosswalk of PBS and ETV programming to curriculum content areas.