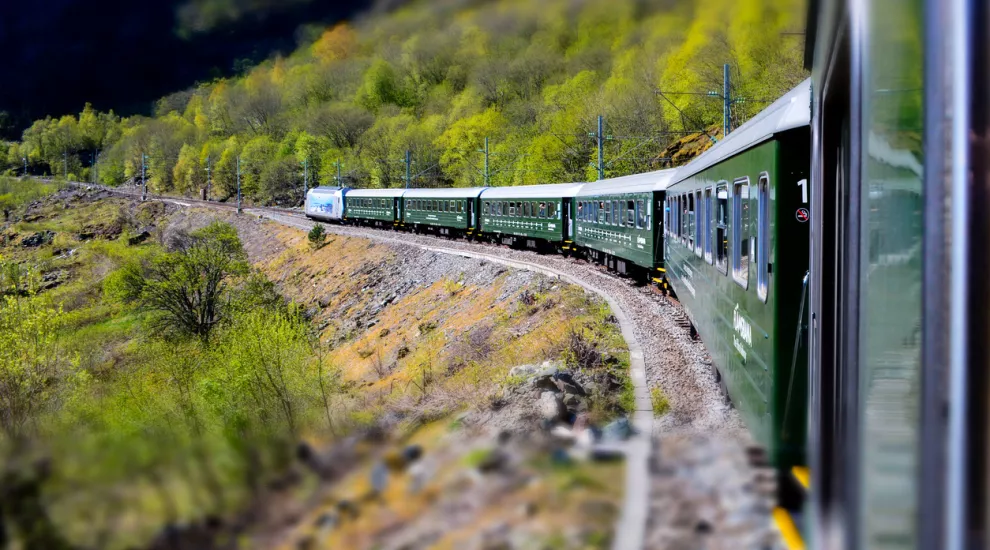 A new railway is still being discussed for South Carolina between Columbia, through Augusta, Georgia and to Atlanta. The South Carolina Department of Transportation (SCDOT) and Georgia Department of Transportation (GDOT) collaborated for the Federal Railroad Administration and created six routes through South Carolina for the proposed passenger rail system. Planning began in June 2012.

But how is the project currently progressing? South Carolina ETV spoke with Doug Frate, Director of Intermodal and Freight Programs at South Carolina DOT. Frate first clarified that the project is actually for an intercity passenger rail, rather than a light rail, an often-confused term.

The Columbia to Atlanta rail route was originally considered with the five other route options, as part of the Atlanta to Charlotte Passenger Rail Corridor Investment Plan (PRCIP) and Tier I EIS, which is still under development. Frate says:

"From the original six routes, the PRCIP advanced three for further analysis, as part of the Tier I EIS, all connecting Charlotte and Atlanta through the Upstate.  The three that were screened out included two through Augusta and Columbia, and one through Athens, Georgia and Greenwood, South Carolina."

Georgia DOT is the lead agency, with SCDOT and NCDOT as non-funding partners. GDOT has said that they expect to have the draft Tier I EIS with a preferred alternative completed later this year.

Frate also adds, "As an aside, the Atlanta-Augusta-Columbia-Charlotte corridor has also been looked at, as part of a separate Federal Railroad Administration-led Southeast Regional Rail Plan.  FRA has said that they also expect this multi-state study to be completed later this year. We [SCDOT] have participated in this effort, as well as serving as a steering committee member."

So, while the passenger rail is not officially underway, the project continues to develop. SCETV and South Carolina Public Radio will keep you updated as we learn more about the progress of the PRICP.
This story is brought to you by The SCoop. It's a place where you can share what questions you have about South Carolina's places, food, history or people, and SCETV will turn them into stories. Submit your story ideas here and be sure to vote for your favorite stories with The SCoop!