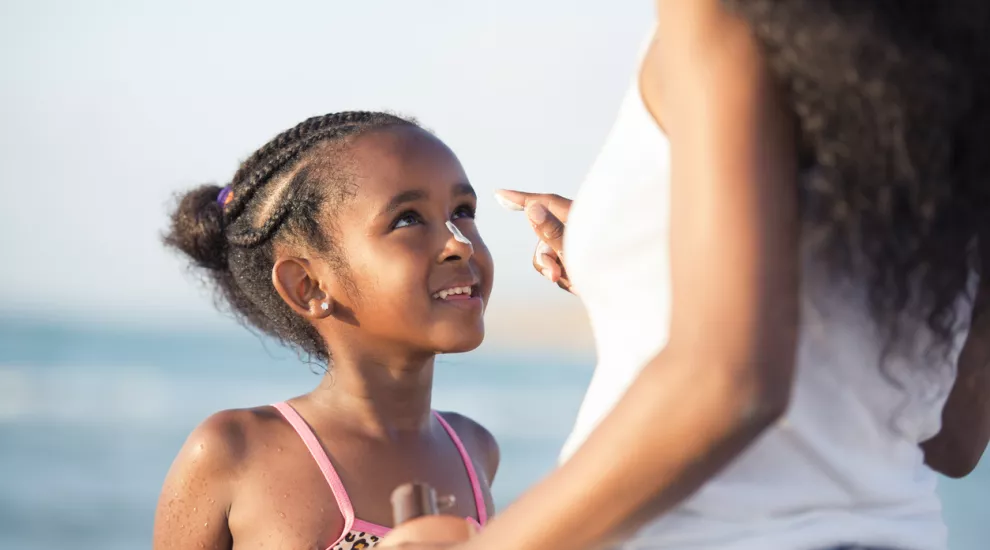 It is hardly breaking news to anyone that it is hot in South Carolina this summer. So hot, in fact, that the famous carriage horses were being pulled off of Charleston streets earlier this week.
As many head to the lake, beach and park, it is important to know how to keep you and your family safe and protected in the sun.
Skin cancer is the most common cancer diagnosed in the United States. According to South Carolina's Department of Health and Environmental Control (DHEC), unprotected exposure to ultraviolet light, a known carcinogen, is the most preventable risk factor for skin cancer. Even just 15 minutes in the sun can damage your skin, and sunburns are a significant risk factor for the development of skin cancer. There are easy ways to immediately reduce your risk of unhealthy exposure.
Lather on the Sunscreen: The Center for Disease Control and Prevention (CDC) advises that the most immediate way to protect yourself and others in the sun is by applying SPF 15 or higher before you go outside, even if it is cool or overcast. Get help from others and help those around you in hard-to-reach or often-missed areas.
Check Your Sunscreen: Is your sunscreen expired? Sunscreen has a shelf life of three years, but sometimes that shelf life decreases when sunscreen is exposed to high temperatures. Many sun products have even been found to not meet certain safety standards, so be sure for true protection to make sure you are using SPF 15, but the Academy of Dermatology and American Cancer Society recommend SPF 30 and higher. Make sure you choose "broad-spectrum" protection, as it protects against UVA AND UVB rays.
Don't Cry, Reapply: Parents are all too familiar with the battle to get kids out of the pool to reapply sunscreen, but it is worth the fight! Sunscreen wears off, especially due to water and sweat. Even products that claim to be "water-resistant" are not totally so. These sunscreens help, but put it on again, if you are out in the sun for more than two hours and after swimming, sweating or toweling off.
Seek Shade: Going outside? Look for shade under an umbrella, tree or shelter before you feel fatigued in the sun.
Cover-up, Buttercup: Know you will be out in the sun for an extended period of time? Shirts and pants can provide protection from UV rays. Don't be afraid to put on a t-shirt or swim shirt when going out. Know that darker colors provide a bit more protection, and a dry shirt offers more protection than a wet one. Don't use clothing alone to protect from the sun, as most typical t-shirts have an SPF lower than 15.
Grab a hat: Add a hat as an accessory and protect your eyes and face. For the best protection, find a hat with a brim that goes all the way around the face and shades the ears and back of your neck. Keep in mind that a baseball hat won't protect these areas. Straw hats with small holes can let the sunshine through, so a darker hat and one with a woven fabric like canvas will offer more protection.
Sweet Shades: Your eyes can get damaged in the sun, as well. Sunglasses can protect the eyes from UV rays and reduce the risk of developing cataracts. They also help protect the thin and sensitive skin around your eyes
Another tip to keep in mind, is that the sun's UV rays are strongest between 10 a.m. and 4 p.m., and you should limit your direct exposure to the sun during these hours.
For more information visit South Carolina Public Radio's EarthSense.
SCETV wishes you and yours a happy (and safe) summer!