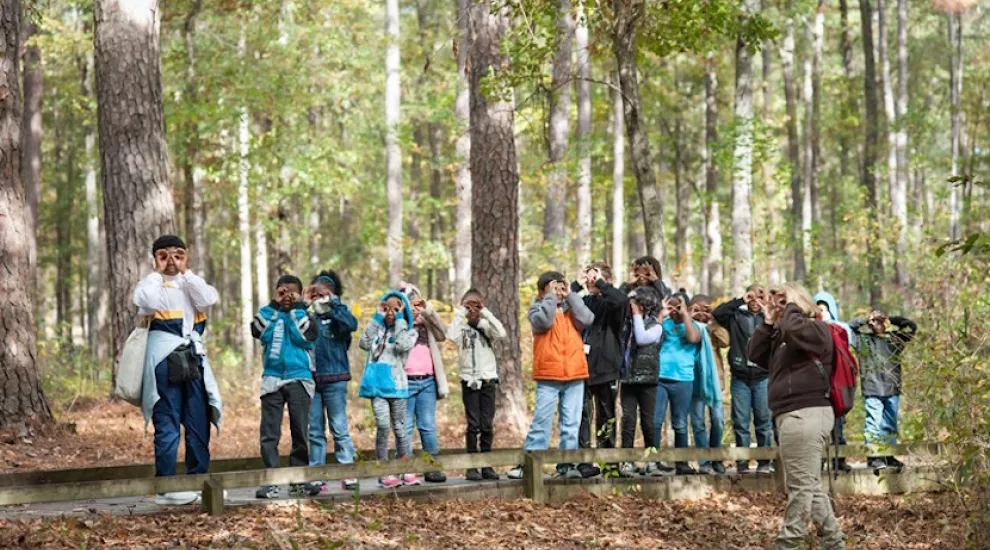 Soon the densely wooded forests and sprawling, shaded walkways of Congaree National Park will be filled with scientists, students, and nature enthusiasts from all over the state.
The Wings Across South Carolina Bioblitz will be taking place within the park May 20-21.  The statewide event focuses on birds and will be a regional showcase for the Bioblitz project.
Bioblitz is a collaborative effort between the National Park Service and National Geographic.  During a Bioblitz, scientists, families, students, and community members all work together to identify as many species as possible, in a certain area, over a short period of time.  The events allow students and visitors to become engaged with citizen science and education in their national parks.  This year, over 250 Bioblitzes are set to take place in parks across the country.
The Wings Across South Carolina Bioblitz will feature a wide range of activities for its two-day itinerary, including ranger-led hikes, special exhibits with many displays and live birds of prey, traditional Native American storytelling, art and music, and much more.  Scientists will be on hand to collect data, and special guests, such as John James Audubon and Rachel Carson will help bring history to life.
"We are really excited to host this event," says Congaree National Park Superintendent Tracy Stakely, "It truly is a collaborative effort, with a lot of park partners and community involvement.  We encourage everyone to come out and participate."
Wings Across South Carolina is part of National Park Service Centennial celebrations.  The event is open to the public and is free of charge.