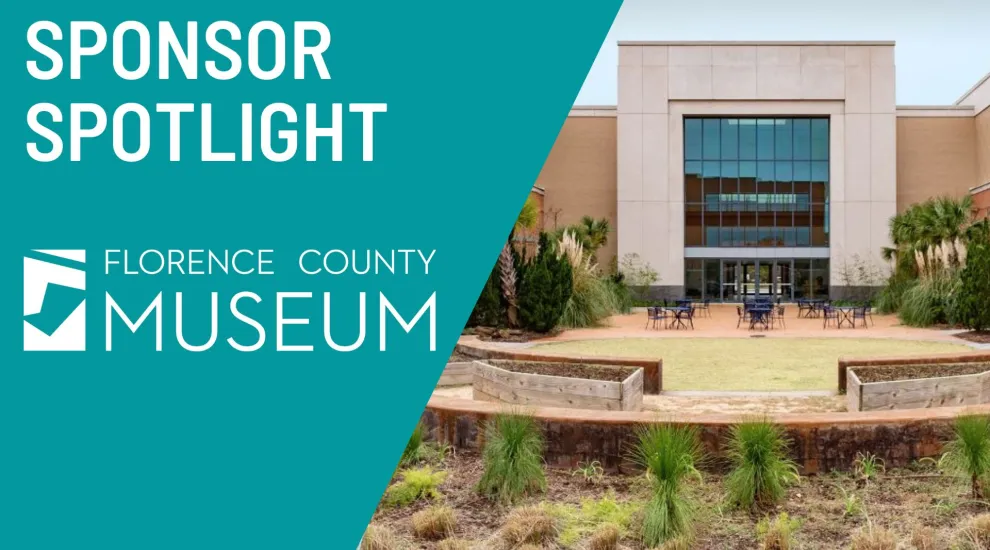 SPONSOR
Florence County Museum
111 West Cheves Street, Florence, SC 29501
The Florence County Museum reflects the Pee Dee region's rich artistic, cultural and historic heritage. Through a dynamic range of exhibitions, lectures and family programming, FCM provides an engaging educational experience to visitors of all ages.
Highlights include a large collection works by celebrated 20th century African-American artist and Florence, South Carolina native, William Henry Johnson featuring works on paper and oil paintings, each representing distinct periods of the artist's development.
In addition, the museum's permanent historical exhibitions include Cretaceous period reptile material, an 18 ft. Ancient Pleistocene Cypress sub-fossil, Native American and Colonial period artifacts, Civil War artifacts from the Florence Stockade prison camp and Confederate Naval Yard at Mars Bluff, artifacts related to the life and career of former FBI agent and Florence County native Melvin Purvis, a permanent exhibition of the history of Civil Rights in Florence, and fragments of the MK-6 atomic bomb that was accidentally dropped on the Mars Bluff community in 1958.
Florence County Museum is also home to The Wright Collection of Southern Art, composed of over 140 works by artists Thomas Hart Benton, Alfred Hutty, Helen Hyde, Alice Huger Smith, Anna Heyward Taylor, Elizabeth O'Neill Verner, Palmer Schoppe, Mary Whyte and Stephen Scott Young.
Committed to providing a platform for contemporary artists, the Florence County Museum hosts the Pee Dee Regional Art Competition, South Carolina's oldest juried art competition, which has been showcasing contemporary Southern art since 1954.
For more information, 
visit www.flocomuseum.org
To become a sponsor contact Melanie Boyer, Corporate Sponsorship Manager, 803-737-3289 or via email at mboyer@scetv.org