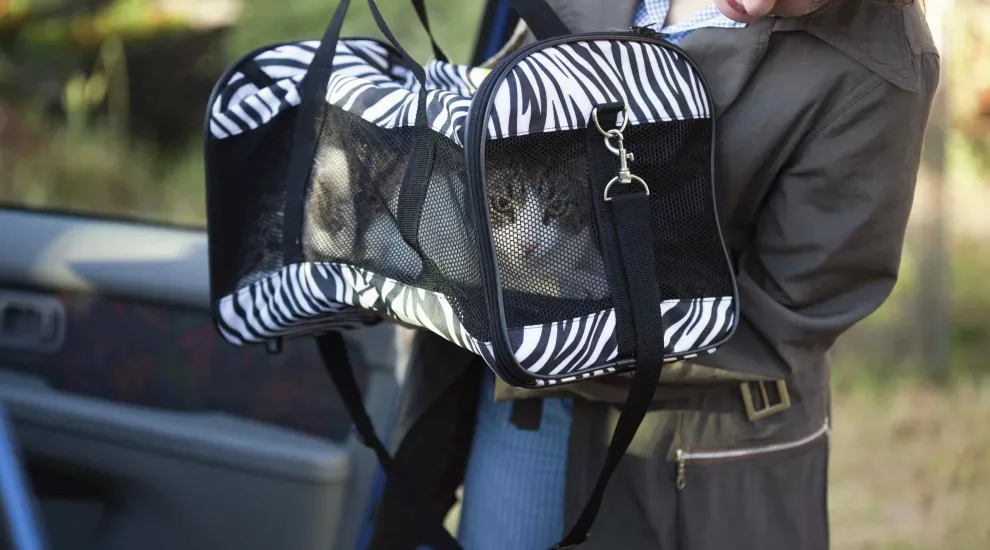 South Carolina residents evacuating, as well as those evacuating from Florida, Georgia and North Carolina, should take their pets with them when evacuating for Hurricane Matthew. Although the Humane Society of the United States (HSUS) is ready to care for animals caught in natural disasters, pet owners are encouraged to evacuate pets, as well, and have a "Pet-Disaster Preparedness" kit ready. Rachel Querry with The HSUS says including pets in evacuation plans saves lives, as residents may stay behind with their pets or try to rescue them following a disaster.
The HSUS Pet-Preparedness Kit includes:
Food and water for at least five days
Medications and medical records
Cat litter box, litter, litter scoop and garbage bags
Sturdy leashes, harness and carriers
Current photos of you with your pets and descriptions of your pets
Written informtation about pets' feeding schedule, medical conditions, behavior issues, along with your name and number
These items ensure that your pet remains healthy and safe in natural disaster situations. It is good to have an extra gallon of clean water available for your pet, in case tap water is unavailable or exposed to contamination. Other items ensure that your pet does not become separated from you, but in the case that they do, they are easily cared for and returned safely. Other useful items include pet first aid kits, veterinarian information, newspapers, paper towels, plastic trash bags, grooming items and household bleach.
Be aware that pets are not allowed in Red Cross Shelters. "Pet-friendly" hotels, family or friends, boarding facilities, kennels, or veterinarians may be necessary. It is wise to have a list of facilities like this for times of emergency.
According to The Post and Courier a few shelters can accomodate pets:
Cane Bay High, 1624 State Road in Summerville will be animal-friendly, but pets must be caged.
Burns Elementary School, 3750 Dorchester Road in North Charleston will open at 3 p.m. today, where pets are welcome if owners bring vaccination records and supplies. Pets must stay with their owners and in carriers.