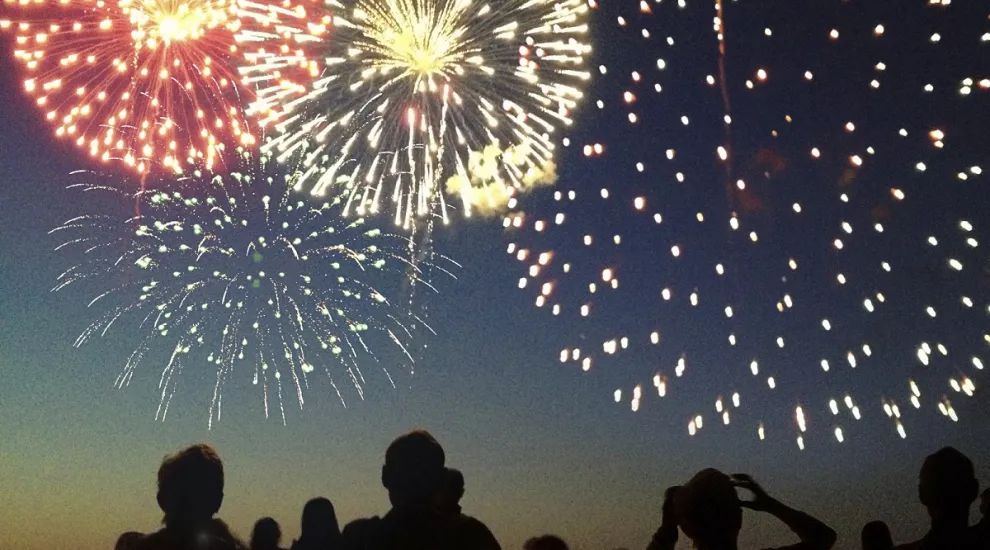 As Independence Day weekend draws closer, South Carolina prepares to celebrate its patriotism across the state with a variety of fireworks displays, festivals, parades, and more.  From the foothills of the Blue Ridge Mountains to the coastal Lowcountry, a host of exciting events are sure to be happening in almost every county.
When it comes to fireworks displays, there are four particular shows put on for the public that are widely regarded as the best in South Carolina.  Broadway at the Beach in Myrtle Beach features a flashy fireworks show that takes place over Lake Broadway during a festival full of live music and games.  At Fort Jackson in Columbia, a stars-and-stripes fireworks display takes place over Hilton Field in salute to our troops.  In Greenville, the Red, White & Blue Festival is considered an upstate favorite and contains music, play zones for kids and cookouts.  At Patriot's Point in Charleston, guests can view a fantastic fireworks show over the harbor from the deck of the U.S.S. Yorktown. 
Fireworks aren't the only thing taking place across South Carolina this 4th of July.  A series of festivals and performances will also be taking place in several areas across the state, such as the Peach Festival in Gilbert, the Firecracker 5K run in Hilton Head, the Red White and Boom festival in Spartanburg, the Lake Murray Boat Parade, and much more.
South Carolina also takes special pride in honoring our Armed Forces on the July 4th holiday.  Locals who live on the coast should also try to catch Salute from the Shore, an air parade of vintage aircraft and F16 jets that will travel along the state's coastline as a salute to our armed services.  The parade will begin at Cherry Grove and end at Hilton Head Island.
For more information about festivals and events being held across the state, visit http://www.sciway.net/calendar/july.html
For information about the four fireworks displays mentioned in this article, visit http://discoversouthcarolina.com/articles/four-best-fourth-of-july-fireworks-shows-in-south-carolina