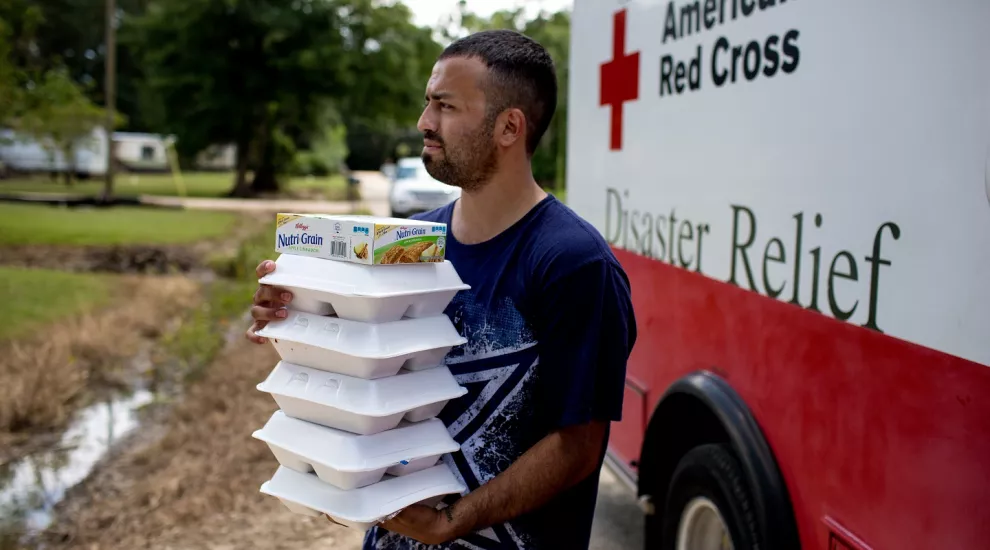 Just as South Carolina was hit by historic flooding last year, the state of Louisiana has been hit with 6.9 trillion gallons of rain that has caused extensive damage; 4,000 residents remain in Red Cross and community shelters after being impacted by the flood, and thousands remain without power.
Several S.C. organizations have been lending a hand, including the University of South Carolina, who sent two trucks full of supplies. The American Red Cross has more than 60 people helping with the relief effort in Louisiana. One of those volunteers is Dennis James of Myrtle Beach, who will be accessing damage in impacted neighborhoods. James said he is deploying because "my heart is calling me to."
It is expected that over 1,000 volunteers from all over the country will arrive today to continue the relief efforts.
Nanci Conley, executive director for the American Red Cross of Eastern S.C., said, "Thousands of people in Louisiana have lost everything they own and need our help now. This disaster is the worst to hit the United States since Superstorm Sandy, and we anticipate it will cost at least $30 million, a number which may grow as we learn more about the scope and magnitude of the devastation."
To help from home, donations are being accepted at redcross.org, by calling 1-800-RED CROSS, or by texting the word LAFLOODS to 90999 to make a $10 donation.