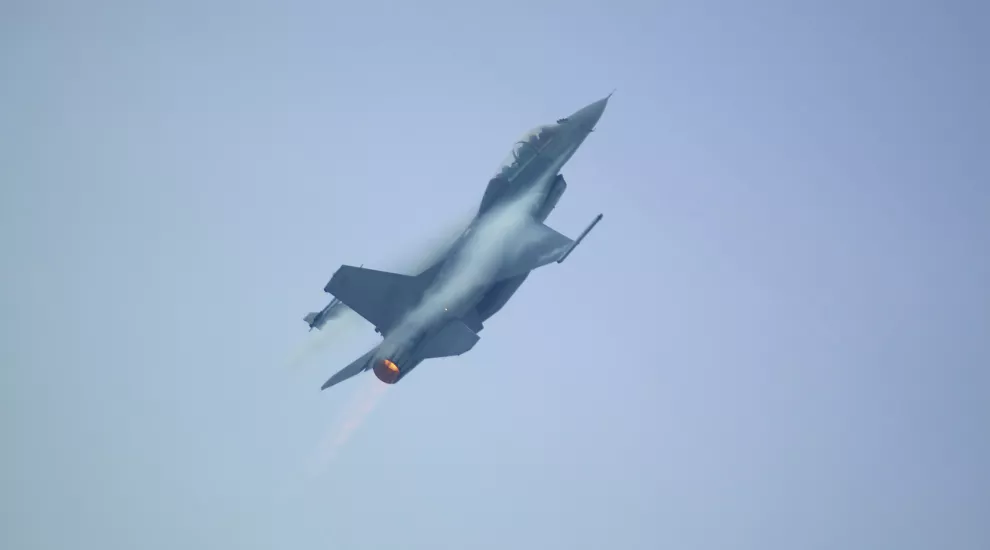 Tuesday night, alarm rose when two South Carolina F16 jets collided in midair during a training exercise and crashed into a heavily wooded area in Jefferson County, Georgia.
The jets were a part of the 169th Fighter Wing called the "Swamp Fox."  Fighter Wing Commander Col. Nicholas Gentile said at a press conference Wednesday morning that the jets were involved in a routine training exercise for the unit's air defense suppression mission, but declined to comment on what led to the accident.
Gentile stated that both pilots ejected to safety and were taken to a hospital in Georgia for medical evaluation.  No one else was reported to have been injured when the wreckage of the jets crashed into a heavily rural area of Jefferson County.
CNN reports that authorities have located the majority of the wreckage, but that anyone who finds additional pieces of the crash should not touch it for safety reasons and should notify the authorities. 
The Swamp Fox unit will temporarily suspend flight operations while it conducts an investigation on the accident, but are expected to return to the air by the end of the week to prepare for an upcoming deployment.