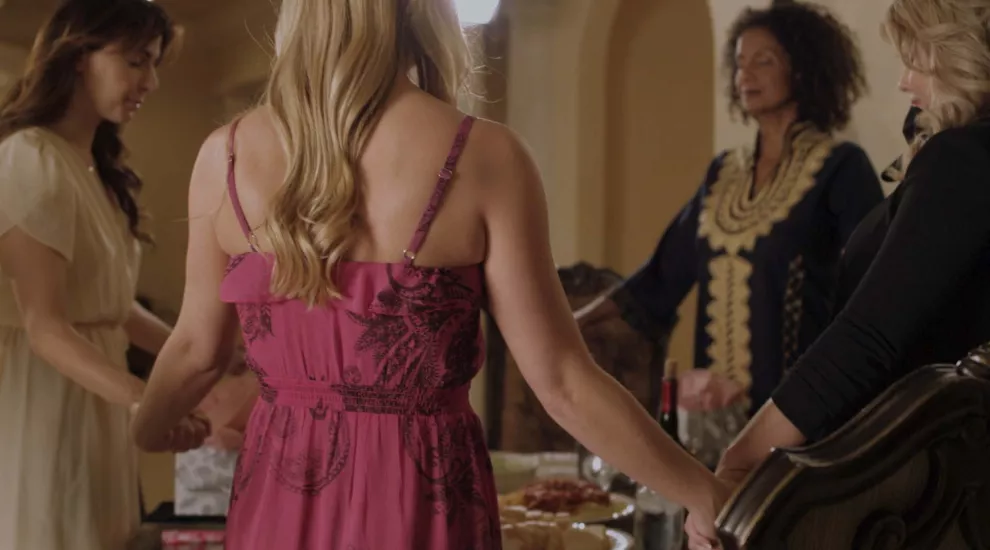 An award- winning Christian film that was shot in Charleston and Greenville is headed to theaters across the nation.
The film, Only God Can, tells the story of five College of Charleston alumni who have remained friends since graduation.  Following a reunion between them, tragedy strikes and the women are forced to reflect and examine their own lives and faith, as they help one another.
The uplifting movie has received two awards- the Indie Film Festival Award of Excellence in the Christian category, and the Inspired Faith Film Festival's Sisterhood Award, which honors movies in which "women support women."
The film was produced by a Charleston-based company, Inspire You Entertainment, which specializes in producing and distributing faith-based films. Executive officer of the company, Linda J. Flannery, who also was the film's executive producer said, "We produced a movie that is not only entertaining, but inspiring. Our hope is that it encourages others to explore how they can be empowered by faith."
Only God Can is being released through a "Theatrical on Demand" process. The local theater must be requested online in order to show a screening in that area. Flannery and Inspire You Entertainment are relying on "grassroots" efforts to get the movie into theaters and hope that people spread the word, so that it can be shown in hometowns nationwide.
For more information on the film or to request a screening, you can visit www.onlygodcanmovie.com.