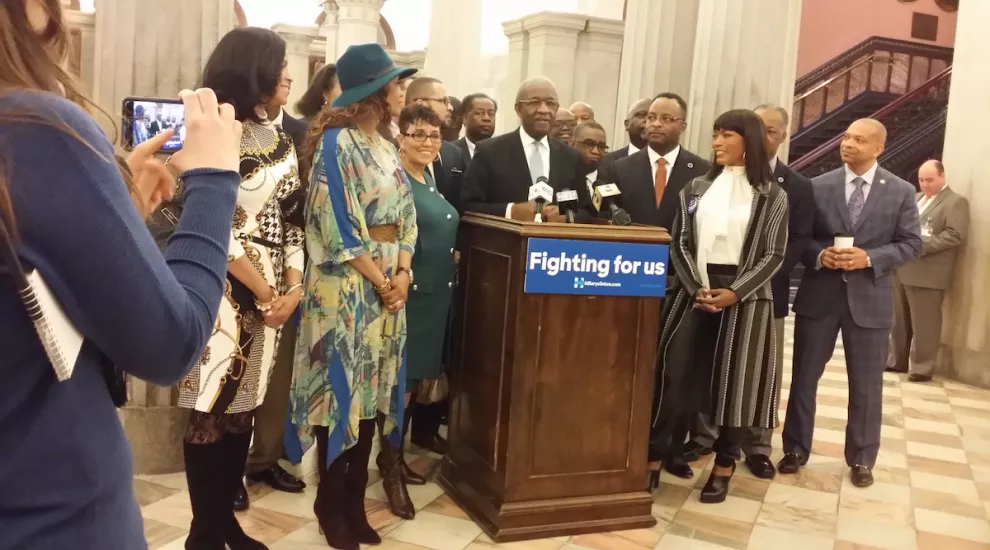 It was one of those blustery, cold days we don't often see in the Midlands of South Carolina. I'd travelled to downtown Columbia to get as close as possible to the State House. In this political season, so much is going on, and the State House is often ground zero. It was tough to get a parking space, but I finally found one about three blocks away on Main Street.
The bluster was in the weather, but it was also about to commence on State House grounds and in the rotunda of the South Carolina State House. Already, I could see dozens of people walking briskly toward the State House, many of them dressed inappropriately, in light clothing for this weather. They were there to hear Franklin Graham, son of the Rev. Billy Graham, on his Decision America 2016 Tour. Graham is taking his prayer rally to all 50 states.
Graham brought greetings from his 97 year dad, saying the revered televangelist doesn't get out much anymore. Then he moved quickly to his political message, saying he has zero hope in the Democratic Party, and zero hope in the Republican Party.  He said our only hope for this country is almighty God, and the most important thing we can do is pray.  Graham said he wants Christians to vote in the next election. He believes this country is going in the wrong direction, and prayerful voting is the only answer.
Just inside, on the marbled floors of the South Carolina State House, several South Carolina legislators were making political statements, as well. They were endorsing Democratic presidential nominee contender, Hillary Clinton. The crowd wasn't as large as the Graham rally, but it had star power.  Actresses Angela Bassett and Vivica Fox were there to support their candidate. They didn't say anything, but they got lots of attention. Politics is strange.