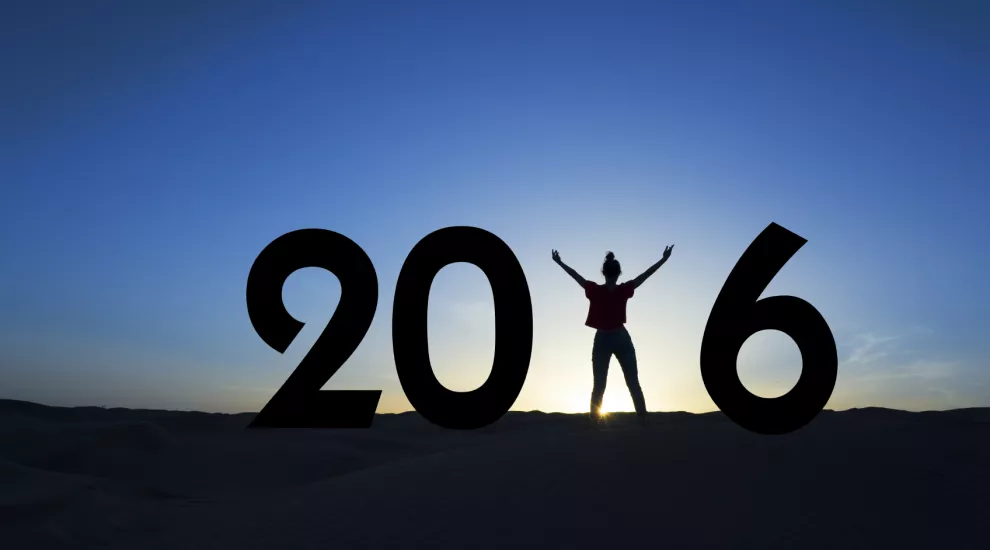 You heard me, NO MORE NEW YEAR'S RESOLUTIONS! This year's list is all about the fun things I'll start doing or continue to indulge in. I have not yet composed that complete list, but I know what it won't include; losing weight, saving money, or  getting organized. I've been making those same three resolutions for the last 20 years, so I've come to the conclusion that those three things are not going to happen for me.
I see where Oprah has invested in Weight Watchers, and is now doing commercials for the company. Guess that losing weight thing is on her list again. Good luck, Oprah, I'll be watching. My list will look more like…
In 2016 I will…
                                                      Buy more shoes
                                                      Watch more binge T.V.
                                                      Drink more wine
                                                      Sleep in more often
Still I'm lured in by all the articles that promise to show you "How To Keep Your New Year's Resolutions." A Huffington Post article claims "more than 40 percent of Americans will resolve to change in some way." But it says, "only about eight percent of us will actually keep our 2016 resolutions." Those statistics don't surprise me, in fact, an eight percent success rate is better than I thought. The Huffington Post article is a rehash of suggestions we've heard for years, as to what we must do to reach a goal: make the goal specific, achievable, and have a plan of action. Another source suggests making only one resolution, specifying a clear goal, and monitoring  yourself on a daily basis.
There are articles and there are books dedicated to helping us change for the better. A book I came across recently is titled "Well Designed Life: 10 Lessons in Brain Science & Design Thinking for a Mindful, Healthy, and Purposeful Life." Sounds like a new approach to sticking to resolutions and achieving goals, so I called to talk with the author, Dr. Kyra Bobinet.
Dr. Bobinet is described as a physician turned designer in behavior neuroscience. Bobinet says, "We can easily learn how to design elements of our own lives." And she says you can choose to design any part of your life. She talks about how she redesigned her and her children's eating habits by redesigning the contents of her refrigerator and cabinets. Bobinet contends, "design skills are the single most important ability we humans possess."
If you are impressed with scientific sounding jargon, she will get your attention with words and phrases like the habenula (that's a part of your brain)...Implicit Memory System…and neuroplasticity.
An aspect of her theory that I really appreciate is her contention that in design, there are no failures. Bobinet says "there is only the latest released version". So, if you are not pleased with the current prototype of yourself, do a redesign. Still I stick to my "No More New Year's Resolutions," but I do realize my current prototype could use a little tweaking.