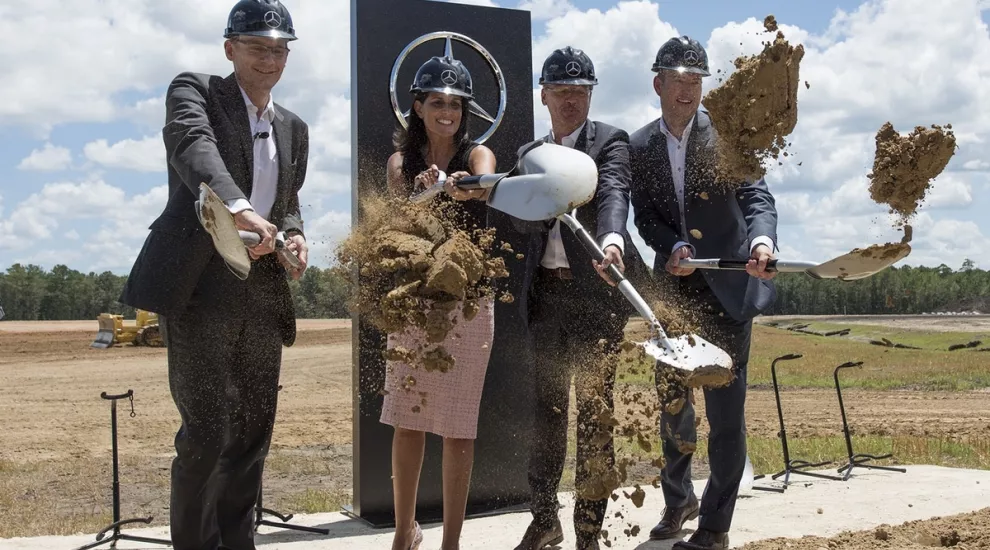 This week, in North Charleston, Mercedes Benz Vans broke ground on its first U.S. manufacturing plant. The plant will produce the Sprinter vans and is an expansion to an existing assembly site. The company is expected to invest $500 million and create 1,300 jobs in South Carolina, in addition to 400 new jobs at local suppliers.
Volker Mornhinweg, Head of Mercedes Benz Vans, was in attendance and said, "Today we are writing automotive history in South Carolina! The groundbreaking also marks an important milestone for our growth strategy, 'Mercedes-Benz Vans goes global': With our new plant, we will continue with our success story in North America even more dynamically."
The new plant, will focus on implementing the most innovative production technologies and making it one of the most advanced facilities in North America.
Governor Nikki Haley said, "Today's groundbreaking, and the 1,300 jobs it means, will build on the successful partnership that our friends at Daimler and Mercedes-Benz Vans have enjoyed with our state for years. We are proud to say that Mercedes-Benz vans will now be made in South Carolina!"
This is the second major automobile company to begin building in S.C. this past year, with Volvo breaking ground in Berkeley Country last September.