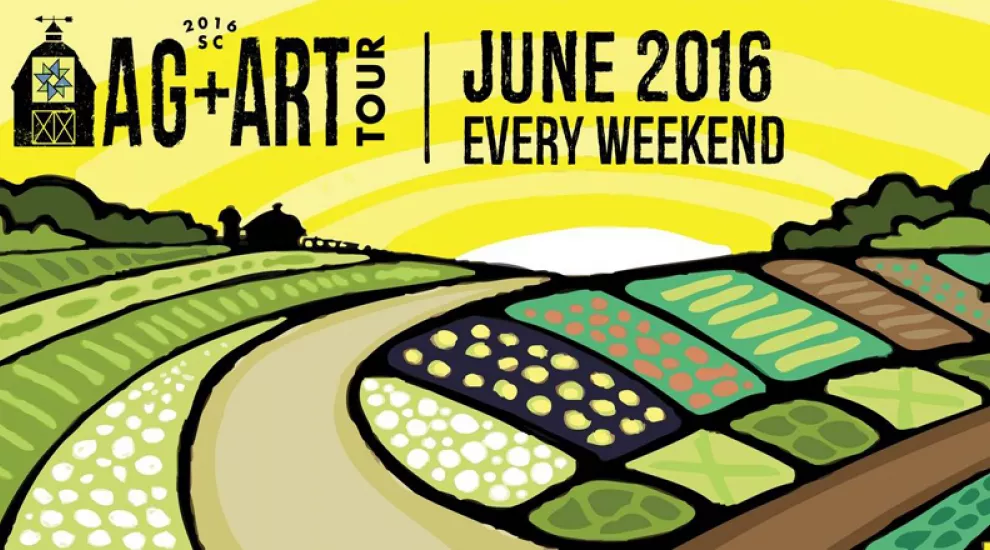 Lancaster and York counties will host the Ag + Art Tour this Saturday from 9 a.m. to 5 p.m. and Sunday from 1 p.m. to 5 p.m.
The Ag + Art Tour aims to showcase rural South Carolina culture. Each stop on the self-guided tour showcases local farms and local artists. Visitors can take tours of the farms, observe artists at work, and buy local produce as well as local art. Bluegrass and folk musicians are also scheduled to perform at some locations.
Highlights of the Lancaster County location will include tours of a local lumber yard in addition to craft beer tastings, live music performances, and food truck vendors. Metal sculptor Bob Doster and painter Dee Studebaker are among the Lancaster County artists set to appear. In York County, visitors may tour the Anne Springs Close Greenway Gardens, pick peaches at Black's Peaches, and watch live embroidery by Carlee Lingerfelt.
Since it began in 2012, the tour has seen over 20,000 visitors, making it the largest tour of its kind in the United States. The Clemson Cooperative Extension manages the event each year in cooperation with the Olde English District and the Catawba Farm and Food Coalition. 
Throughout the month of June, the Ag + Art tour will stop in nine South Carolina counties. Admission to all locations is free.