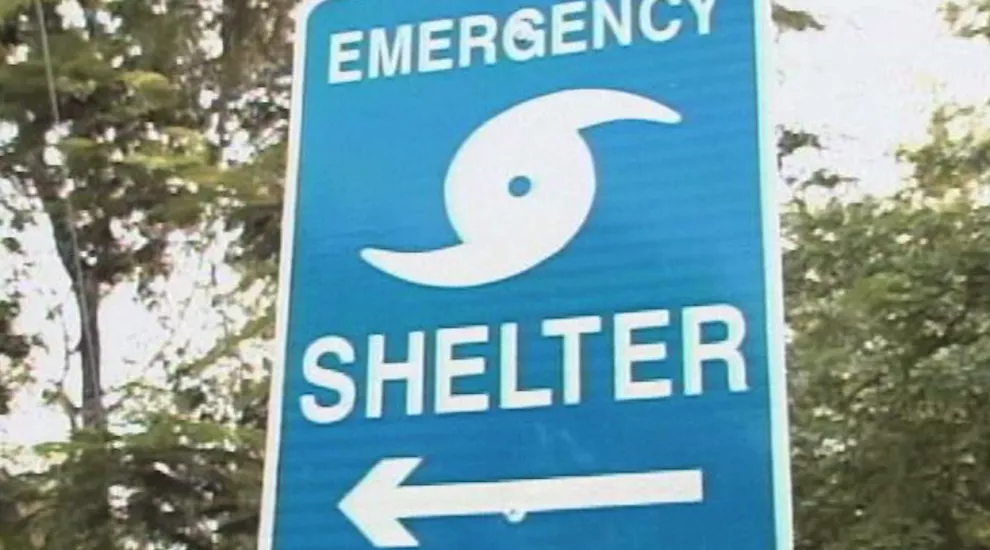 The South Carolina Response Team announced today that shelters will be open across the state for South Carolina residents and visitors who are evacuating S.C. coastal zones in prepartion for Hurricane Matthew. As of 5 p.m., Oct 5, there are 32 shelters open across the state.

Shelters are considered a last resort, and residents are encouraged to have an emergency plan in place for travel plans and friends or relatives to stay with during weather events such as hurricanes. Make necessary accomodations for pets, and have an emergency plan for them, as well, as pets are only allowed in two shelters below.

In a release from the S.C. Emergency Management Division:

"The Department of Social Services is designated as the lead agency for coordinating mass care operations. In particular, DSS works with the American Red Cross, Salvation Army, the Department of Health and Environmental Control, and other state agencies and volunteer relief organizations in disaster situations, to coordinate the capability to meet basic human needs (shelter, food, bulk distribution of emergency relief supplies, disaster welfare inquiries, and emergency social services)."


SCDSS has placed an additional 60 shelters in stand-by mode, ready to host evacuees if needed. 

As of 5:00 p.m. today, October 5, 2016, the following emergency shelters are open for people evacuating Hurricane Matthew: 
 
Aiken County
 
South Aiken High School
232 East Pine Log Road
Aiken, SC 
 
Allendale County
 
Allendale Elementary School
4561 Allendale-Fairfax Hwy.
Allendale, SC
 
Fairfax Elementary School
734 E. 14th Street
Fairfax, SC
 
Bamberg County
 
Bamberg-Ehrnhardt School
267 Red Rider Dr.
Bamberg, SC
 
Ghents Branch Baptist Church
1974 Ghents Branch Rd.
Denmark, SC
 
Denmark-Olar High School
197 Viking Circle
Denmark, SC 
 
Barnwell County
 
Barnwell Elementary School
10524 Marlboro Ave.
Barnwell, SC
 
Berkeley County
 
Berkeley Elementary School
715 Hwy 6                    
Monks Corner, SC
 
Cane Bay High School **PET FRIENDLY**
1624 State Road 
Summerville, SC 
 
St. Stephens Elementary School
1053 Russellville Rd.
St. Stephens, SC
 
Westview Middle School
101 Westview Blvd.
Goose Creek, SC
 
Westview Primary School
98 Westview Blvd.
Goose Creek, SC 
 
Charleston County
 
AC Corcoran Elementary School
8585 Vistavia Road
N. Charleston, SC 
 
Burns Elementary School **PET FRIENDLY**
3750 Dorchester Road
Charleston, SC 29405
 
Ladson Elementary School
3321 Ladson Road
N. Charleston, SC
Midland Park Elementary
2415 Midlands Park Road
N. Charleston, SC
 
North Charleston High School
1087 East Montague Ave.
N. Charleston, SC
 
Stall High School
3625 Ashely Phosphate Road
N. Charleston, SC
 
Colleton County
 
Colleton County Middle School
1379 Tuskegee Airman Drive
Walterboro, SC
 
Dorchester County
 
Dubose Middle School
1005 Dubose School Road
Summerville, SC
 
Fort Dorchester High School. 
8500 Patriot Blvd
North Charleston, SC
 
Oakbrook Middle School
4704 Old Fort Drive
Ladson, SC
 
St. George Middle School
600 Minus Street
St. George, SC 
 
Summerville High School
1011 Boone Hill Road
Summerville, SC
 
Woodland High School
4128 US Highway 78
Dorchester, SC
 
Jasper County
 
Ridgeland High School Complex
250 Jaguar Trail
Ridgeland, SC
 
Lexington County
 
White Knoll High School
5643 Platt Springs Road
Lexington, SC 
 
Spartanburg County
 
Spartanburg Expo Center
6655 Pottery Road
Spartanburg, SC 29303
 
Williamsburg County
 
CE Murray High School
222 CE Murray Blvd
Greeleyville, SC 
 
Hemingway High School
402 South Main Street
Hemingway, SC
 
Kingstree Senior High
615 Martin Luther King Jr. Avenue
Kingstree, SC
 
Tupperware Gym 
Tupperware Road 258
Hemingway, SC
 
Visit scemd.org for a complete list of shelters as well as updates.