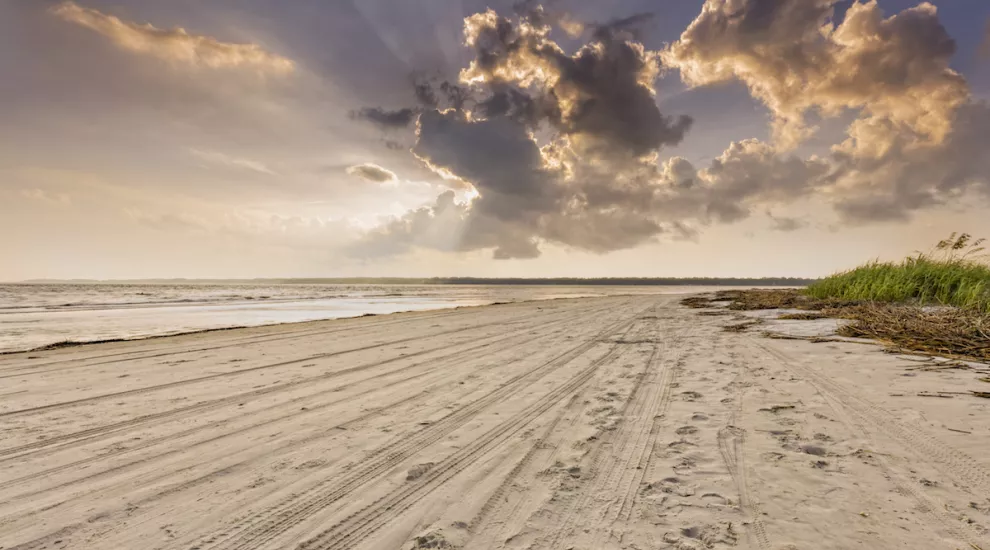 The Columbia Museum of Art is hosting the exhibit "Daufuskie Memories" through August 7. 
"Daufuskie Memories" is a photography exhibit that tells the story of Gullah culture on Daufuskie Island, South Carolina. The collection of more than 60 photographs, which were taken by Jeanne Moutoussamy-Ashe, spans from 1977 to 1982. 
Moutoussamy-Ashe, a Chicago native, is a Cooper Union School of Art alumna whose work largely focuses on African and African American cultures. After finishing art school, Moutoussamy-Ashe became photojournalist for a local news station, and the influence of this journalistic style is still present in her photography. The artist's work has been featured in the Smithsonian and the Museum of Modern Art, among others.
Daufuskie Island lies between Hilton Head Island and Savannah. In the 16th century, European planters settled the sea island and later brought African slaves with them to work on cotton plantations. After the Civil War, these freed slaves continued to live on the island. Over time, the isolation experienced by the island throughout much of its history (electricity did not reach the island until 1953, and residents did not have telephones until the early 1970s) helped sustain a substantial Gullah culture. 
By the 1980s, Daufuskie Island remained the only South Carolina sea island undisturbed by development. However, a lack of jobs meant that fewer than 100 residents still lived on the island. As a result, developers bought a portion of the island, and Daufuskie now largely serves as a resort town. 
Those interested in the exhibit have the option of taking a virtual tour in addition to visiting the museum. The Columbia Museum of Art is located on 1515 Main Street and is open Tuesday through Sunday. Admission to the museum is $12 for adults and free for children.