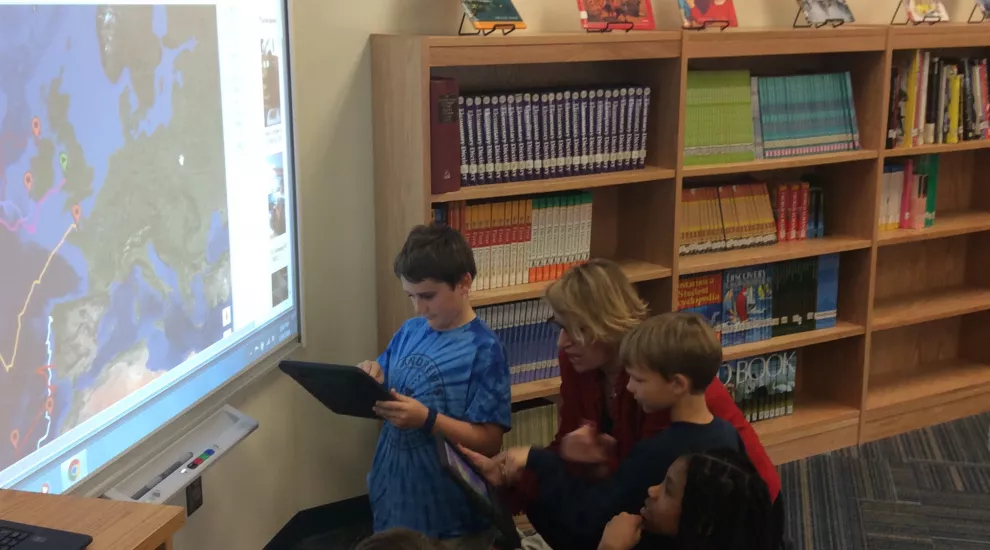 A toy boat created and launched by students at a Charleston elementary school was discovered off the coast of Britain.
The boat, "Carolina Dreamer" was launched last May by students of the St. Andrew's School of Math and Science.  They tracked her journey for nine months through a GPS signal.
WCSC reports that students were involved with the engineering of the vessel, the science of navigating the oceans and learned how to use technology to communicate their findings.
Before the boat set sail, students put many different objects in a time capsule, including an "ABC" Book on Charleston. The boat was taken to a local school in Wales, so that other children could learn about it.
The students were thrilled when they learned their boat had been discovered and was safe. Student Paris Cash said, "I am happy that our boat has been recovered, I was scared at first, but when I heard that someone found our boat, I jumped up and down!"
The Carolina Dreamer is a part of the Education Passage program, which is aimed at providing students with opportunities to learn about navigation, weather patterns and careers associated with sailing and working with the oceans.
Students are very thankful to those who found the boat and very eager to see its return back home.  Alonzo Drayton said, "I hope that our boat is not injured and that she can continue the journey all around the Atlantic Ocean; also everyone at SAMS is very thankful to you for finding our boat. We will keep tracking Carolina Dreamer everyday!"
The boat will be re-launched home soon.