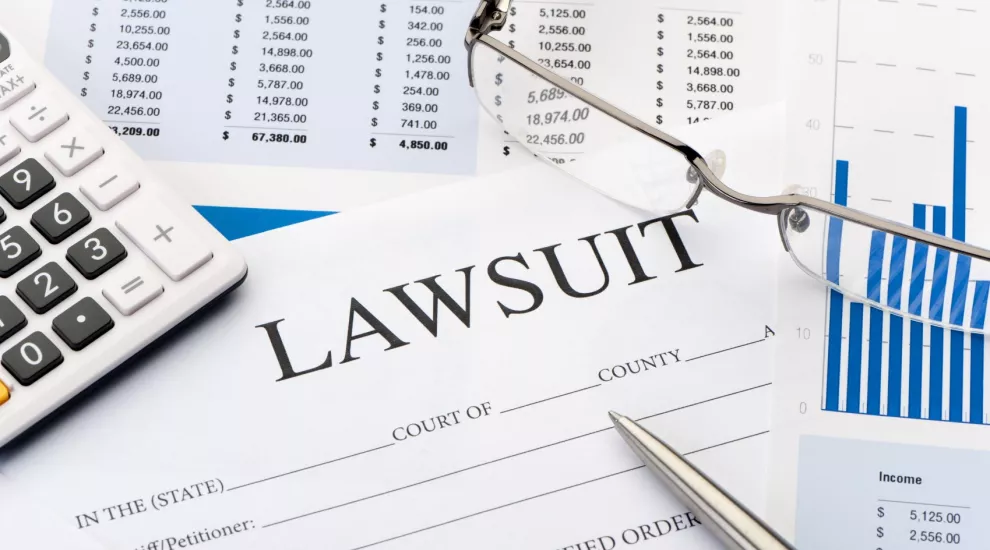 Four lawsuits were filed Thursday morning in state civil court at Richland County's Clerk of Court's office alleging "negligence by organizations that controlled dams and drainage" during the catastrophic flood rains in October, reports The State.
Three of the four lawsuits claim that negligence by Richland County in the Gills Creek area created a "domino effect" of devastation that occurred downstream, from failing dams located upstream, in the Gills Creek watershed on Oct. 4.
According to The State, the defendants and their council believe that the negligence including erosion and poor maintenance by Richland County and other groups, led to the release of water from the failure of an unnamed dam in northeastern Richland County, into Jackson Creek, which then over took Decker Boulevard and Cary Lake, then causing its dam to fail. This then caused water to run into Lake Katherine causing other dams to then fail.
All three of these lawsuits also claim that the separate insurance companies that insure the families affected are failing to make payments.
The fourth lawsuit concerns property below the Lake Murray Dam and names SCE&G Power Company and Lexington County. This family claims that negligence by the defendants led to two feet of mud and water flowing through their home.
SCE&G is named because the power company knew of the possibility of the flood and chose not to release waters and prevent build-up in Rawls Creek, alleged in the lawsuit. Lexington County is listed at fault due to the fact it did not properly maintain the SCE&G pipe and drain system.
Though Fort Jackson is not named in any of the lawsuits mentioned above, some residents are expected to name the fort in lawsuits. WLTX reports that Fort Jackson and the U.S. Army Corps of Engineers is currently investigating the factors that led to the failure of the Semmes Lake Dam, Lower Legion Lake Dike and the erosion to the emergency spillway on Lower Twin Lake. These areas were connected to the failures that created the damage in the Gills Creek lawsuits.
The State reports that more lawsuits are to be expected in the coming months.