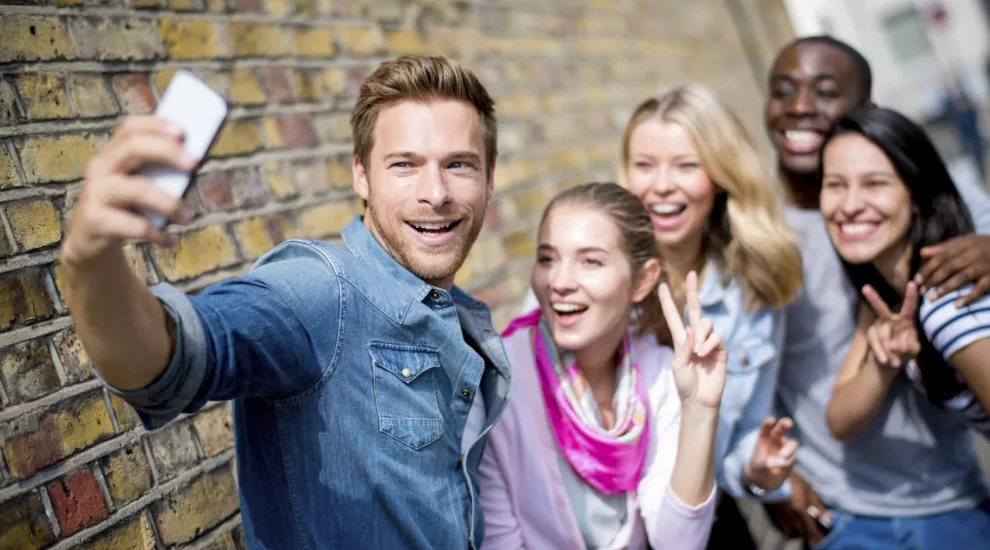 Back to school can bring lots of excitement and anxiety for students. From new teachers and transitioning from summer to the weekly schedule, there are many changes students and parents can expect.
Perhaps one of the most fun aspects of going back to school is being reunited with friends old and new. Many students may capture this moment with a "selfie." While the popular photo capturing technique may seem harmless, health officials are advising against "selfies" to prevent lice infestations, WIS News reports.
Lice is spread through skin to skin contact, and in the past, teenagers often did not find themselves as susceptible to lice because they don't come into as close contact as young children, or do things like share hats, Dr. Sharon Rink told CBS News. However many teenagers do take "selfies," and while lice cannot jump from one host to another, when teenagers press their heads together to take photos, lice can and will spread.
But more troubling this school year is a new breed of super lice. WYFF Greenville reports that these lice have mutated to the point of being resistant to traditional over-the-counter lice medication. The common ingredient in these medications is a group of insecticides called pyrethroids. Super Lice come from lice populations that have mutated to be resistant to this group of insecticides.
Kate Chappell of the USC School of Nursing tells WIS News that super lice are documented in South Carolina, but not many practices have reported cases of the harder to treat lice. Chappell advises traditional live prevention methods, like avoiding sharing combs or hairbrushes, but to also avoid "selfies" in the meantime.
WIS News states that 13 million children get lice in schools and spread it to friends and family members, and school nurses and doctors can provide parents with simple steps to get rid of lice.