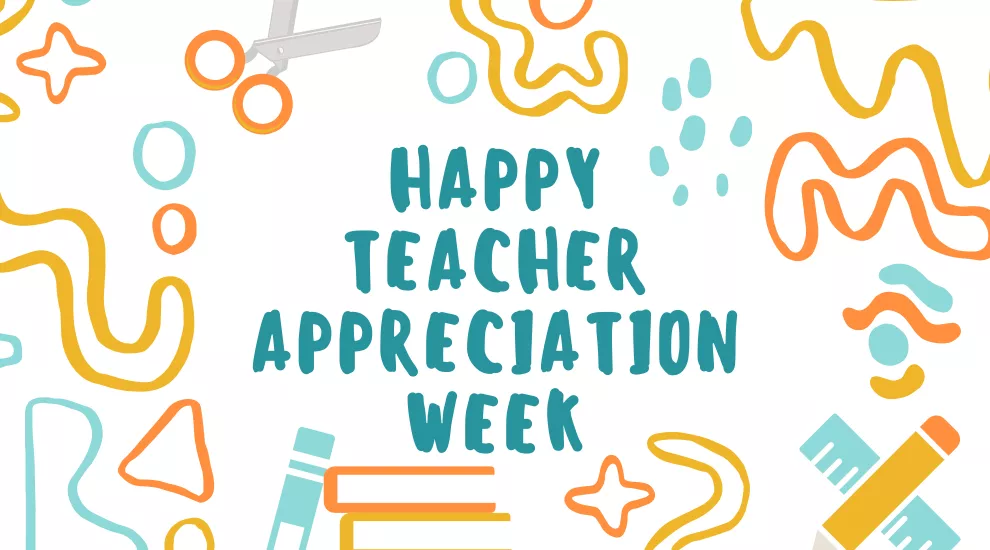 "If you have to put someone on a pedestal, put teachers. They are society's heroes." - Guy Kawasaki
Dear Educators,
We're your biggest fans! We know the work you do is invaluable and, yet, too often unsung. While we strive to support and elevate your work all year long, we especially hope you feel the love during Teacher Appreciation Week!
Please follow our Facebook page where our appreciation for you will take center stage each day May 8 - 12, 2023. If you're celebrating educators online too, tag us in your posts and we'll share!
We'll continue to shine the light on you with our May 18 7:30 p.m. Carolina Classrooms program. You can tune-in to our ETV HD channel via a cable service or stream live from our website.  (*Remember, if you miss this or any episode, you can watch later via our Carolina Classrooms site.)
And while we'd love to send you all a gift-card to your favorite coffee or smoothie shop, we can offer you a chance at a great prize via our annual survey. Complete the survey by June 2, 2023 for a chance to win! More importantly, your feedback matters. Help us help YOU by sharing your voice. 
Finally, if you're not already subscribed to our ETV Education RoundUp online newsletter, we urge you to subscribe now. It's the best way to stay up-to-date on the many (predominantly free!) services and resources we offer. 
We hope your hard work is well-recognized and celebrated by many this month!