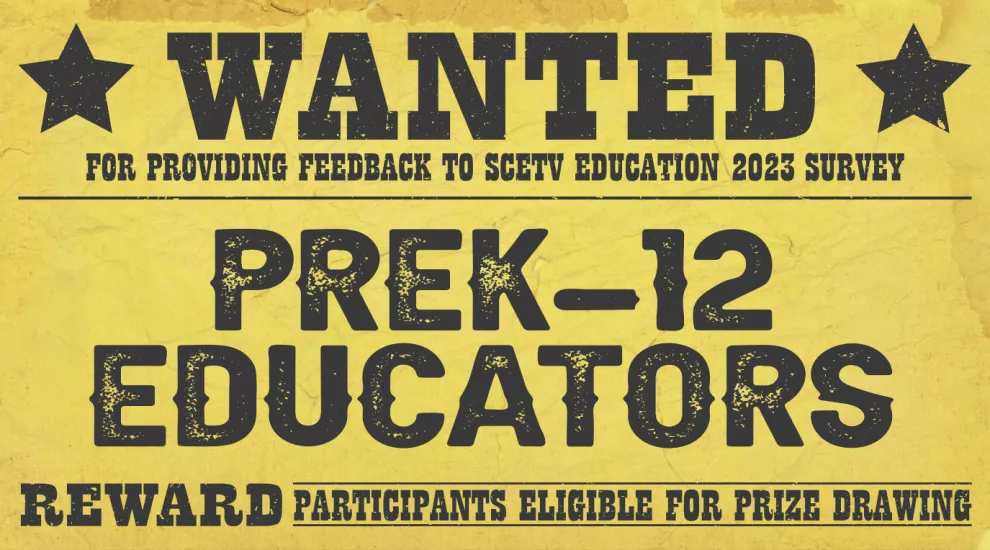 South Carolina preK-12 educators, help us help YOU by sharing your feedback in this year's educator survey. What's helpful, what's not? We want to know!
* We especially would love to hear from educators with less than ten years of experience so please help us spread the word.
We use your feedback to better serve you and the educational needs of our state's students. Past input has led to tailored training opportunities, new professional development courses, revised and new content resources, new services and more. 
SC preK-12 educators, click here to take our 2022-23 educator survey: surveymonkey.com/r/WCJDVWT
As a thank you for your participation, entries submitted by June 2, 2023 will be eligible for a chance to win one of the following great prizes:
1 winner:  Apple AirPods Pro, valued at $249
1 winner: 4K UltraHD Camcorder with a 64 GB memory card, valued at $237
2 winners: ETV LEARN course credit for one R2S course, valued at $265, or three Self-paced 20 Renewal Credit courses, valued at $75 each for a total of $225
1 winner: Media package consisting of one green screen, one LED stand light, one tripod stand, and one 128 GB memory card, valued at $142
3 winners: PBS KIDS Playtime Tablet, valued at $89
1 winner: Smart Cat classroom visit with Smart Cat giveaways, priceless!
Prize winners will be announced via a Facebook Live event on June 7, 2023 at 3:00 p.m. on our SCETV Education Facebook page and also notified via email.
Share your voice now; together we can make a difference! surveymonkey.com/r/WCJDVWT