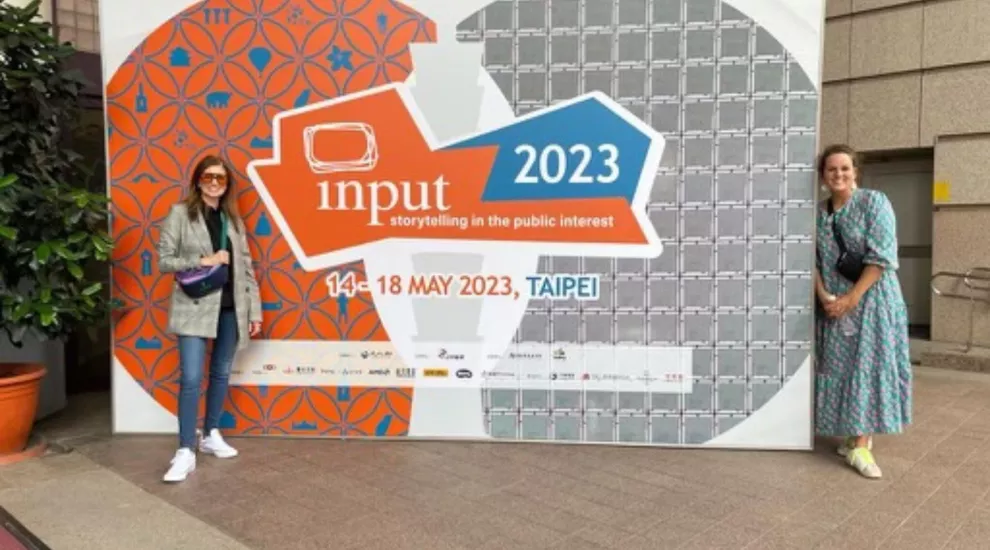 After a 28 hour trek, Holly and I made it to Taipei!  Day One was a success as the people of Taipei and PTS (Taiwan Public Television Service Foundation) rolled out the red carpet for this international audience of public media professionals.
The opening ceremony kicked off with a Taiwanese cultural dance and and typical night market food. The dumplings, bao buns, and waffle are all highlights. It was a beautiful night meeting the local PTS Content creators. I even got a chance to meet the Ministry of Tourism for Taiwan! The people of Taiwan are so very kind, creative and passionate about public meetings, and this conference.
The importance of this conference can not be understated. Creating a space for the cultural exchange of ideas within content helps to broaden understanding between countries for the benefit of the audience. 
Learn more about US Input and follow the Travels with the NC.
谢谢, 
Tabitha
The U.S. INPUT Secretariat is managed by South Carolina ETV. Tabitha Safdi is the U.S. INPUT National Coordinator and ETV Lowcountry Director of Content and Operations, Holly Jackson, serves as the assistant manager. SCETV is based in Columbia, SC and have managed U.S. INPUT since 1984. The ETV Endowment of South Carolina and ITVS has provided generous support to the U.S. INPUT Secretariat to award INPUT producer fellowships to U.S. producers to participate in this international gathering of public media professionals. 
Opening Night in Taipei
Click the images below to view the larger photo.