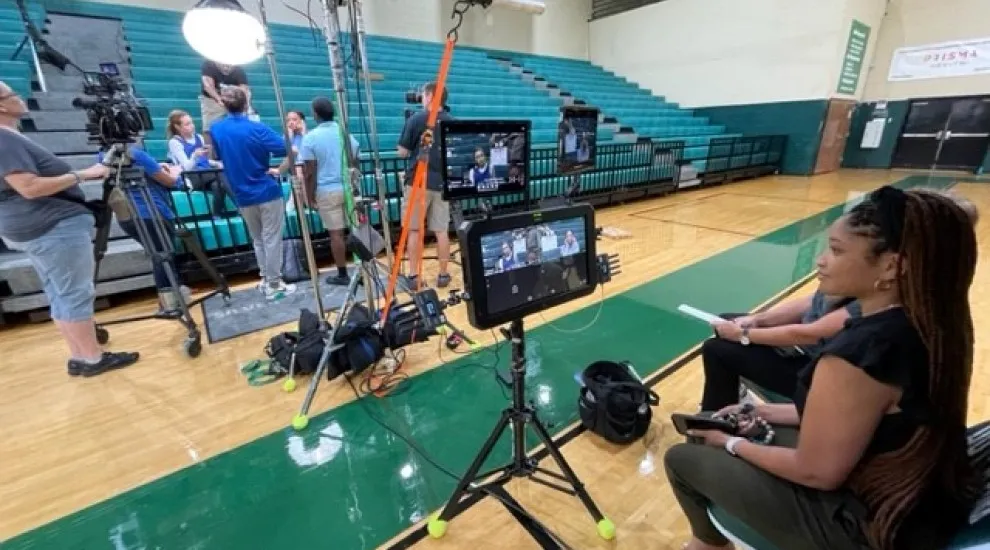 South Carolina ETV and Public Radio (SCETV) and S.C. Attorney General Alan Wilson, chair of the South Carolina Human Trafficking Task Force (SCHTTF), have formed a partnership to develop educational resources around the topic of human trafficking. The educational materials are being produced as part of the first statewide human trafficking prevention education initiative, TraffickProofSC.
SCETV and the South Carolina Human Trafficking Task Force recently collaborated to produce a series of free, age-appropriate, educational videos and curricula catered to middle and high students. The curricula will be facilitated by trained educators and prevention education coordinators from local Child Advocacy Centers. In keeping with SCETV's mission to provide educational experiences and strengthen communities, this important project seeks to empower and educate youth in the awareness and prevention of human trafficking.
Every year, millions of men, women, and children are trafficked worldwide – including right here in the United States. It can happen in any community and victims can be any age, race, gender, or nationality. The more educated our communities are, the closer we come to preventing individuals from being victimized. This prevention education curricula highlights the importance of educating young people and their families on the realities of human trafficking. 
Recognizing key indicators of human trafficking is one of the first steps in prevention. As such, the TraffickProofSC curriculum teaches students how to identify different types of human trafficking and associated warning signs, methods used by traffickers to exploit victims, and what to do if they think someone is exploited. Educators and students are also provided with tools and resources available to assist those who are or may be vulnerable to being trafficked. Educators receive instruction on how to deliver the content and are provided with an Educator's Guide to assist them with training topics and activities.
This educational initiative addresses:
Human Trafficking Overview: What is Human Trafficking?
Staying Safe Online
Labor Trafficking
Sex Trafficking 
Click here to view a brief overview video.
For more information on how educators may sign up to receive access to this training, tools and resource materials, go to TraffickProofSC.Org.
"The crime of human trafficking continues to impact young people across our state. The State Task Force recognized the critical need to launch a statewide prevention education initiative. Our goal is to prevent the crime from happening while continuing to prosecute those who have committed the crime." - S.C. Attorney General Alan Wilson