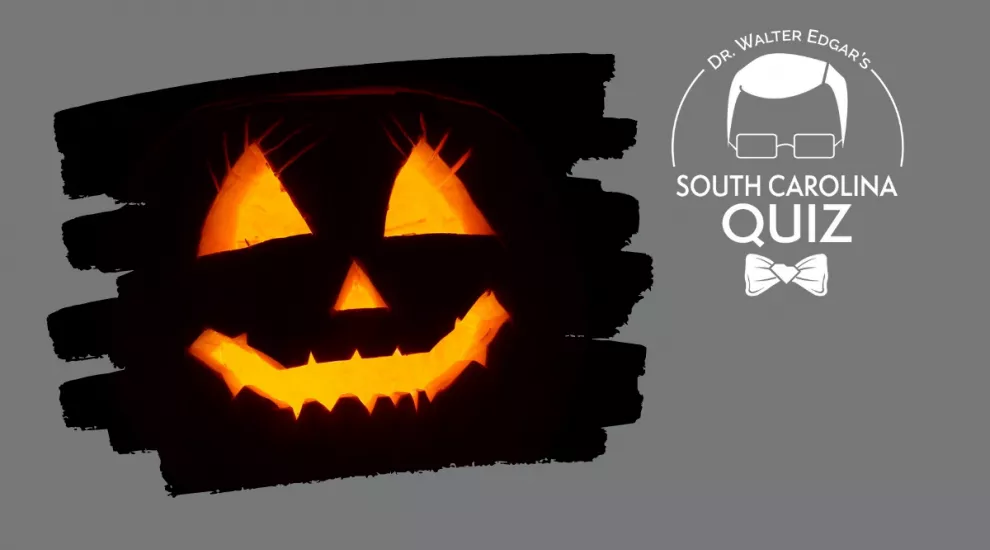 Cryptids and spirits and witches, oh my! The date of October 31st is Halloween- a time to celebrate the things which run chills up our spines. During the Halloween season, people have used the occasion to tell stories of ghosts, legends and unexplainable events. Each state has its share of such tales, and the Palmetto State is no exception! To commemorate the holiday, this week's Walter Edgar SC Quiz will test your knowledge on some of South Carolina's more creepy history. So turn off the lights, light a Jack-O-Lantern, and find out how much you know via the quiz below!
Can't get enough Halloween related content? Check out the Halloween Collection on Knowitall.org!
On behalf of the team here at South Carolina ETV, we hope everyone has a safe and Happy Halloween!