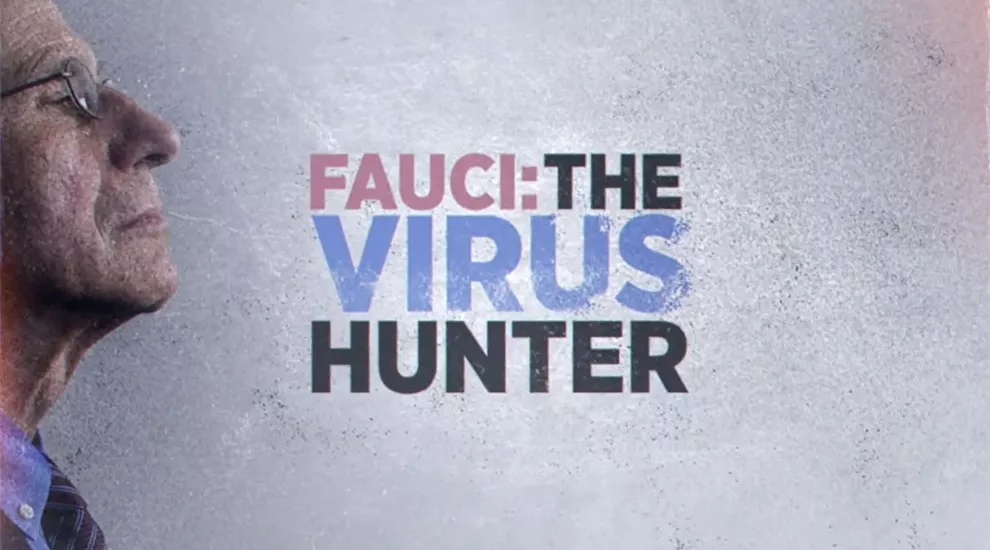 PBS KIDS
A week full of new Elinor Wonders Why begins Monday, March 1. Learn what's Next on PBS KIDS.
SCETV
                                                                   Pictured: Fast-Forward: Look Into Your Future
Fauci: Virus Hunter                                   
Premieres March 21 at 5 p.m. on SCETV
Watch an hour-long documentary that provides an in-depth look at Dr. Anthony Fauci's life story and career. Informative and engaging on-camera interviews with some of Dr. Fauci's colleagues and friends, including Dr. John Gallin, Dr. Michael Osterholm, and medical historian Victoria Harden, offer insight into his career and family life, while the compelling images and videos archived by the Associated Press give an expansive view of the true depth and breadth of his contributions and service to this country and the world. This program sheds light on the many battles fought, challenges overcome, and significant discoveries made during Fauci's esteemed career.
American Masters: Flannery O'Connor            
Airs Tuesday, March 23 at 8 p.m.
Explore the life of Flannery O'Connor whose provocative fiction was unlike anything published before. Featuring never-before-seen archival footage, newly discovered journals and interviews with Mary Karr, Tommy Lee Jones, Hilton Als and more.
Fast-Forward: Look Into Your Future           
Airs Wed., March 24 at 10 p.m.
Follow four millennials and their parents as they travel through time wearing an MIT-produced "aging empathy suit" and working with professional make-up artists to navigate the realizations, conversations and mindset required to age successfully.
Carolina Classrooms                          
New episode March 25 at 7:30 p.m.
Carolina Classrooms: Bits, Blowtorches, and Bank Accounts: Exploring Career Education in South Carolina will premiere Thursday, March 25. This episode will explore opportunities for students preparing to enter the workforce directly after high school. Information for nontraditional students will also be shared. Learn about available funding for career education, preparatory training paths, nontraditional career options, and emerging career demands due to the pandemic.
American Masters: Twyla Moves                  
Airs Friday, Marches 26 at 9 p.m.
Explore legendary choreographer Twyla Tharp's career and famously rigorous creative process, with original interviews, first-hand glimpses of her at work and rare archival footage of select performances from her more than 160 choreographed works.
American Experience: The Blinding of Isaac Woodard    
Tuesday, March 30 at 9 p.m.
On the evening of February 12, 1946, Isaac Woodard, a 26-year-old African American decorated World War II veteran, hours after being honorably discharged from the United States Army, was attacked while still in uniform by South Carolina police as he was taking a bus home. The attack and his injuries sparked national outrage and galvanized the civil rights movement in the United States.
Extinction: The Facts                         
Premieres Wednesday, March 31 at 8 p.m.
With a million species at risk of extinction, Sir David Attenborough explores how this crisis of biodiversity has consequences for us all, threatening food and water security, undermining our ability to control our climate and even putting us at greater risk of pandemic diseases.
Note: programs often repeat at other times and on other channels. To view the full TV schedule, visit scetv.org/tv-schedule. As the schedule sometimes is changed, confirm program times scetv.org/tv-schedule or on the SCETV app.
You can watch the program broadcast on SCETV or online with SCETV Live at the scheduled airtime. You may also find many of the programs on SCETV available at https://video.scetv.org/ for online viewing for about two weeks after the broadcast.