October
In the new series ALMA'S WAY, follow the adventures of 6-year-old Alma, a proud Puerto Rican girl who live in the Bronx, as she learns to think for herself – making mistakes and decisions and finding solutions along the way. The series is created by actor and writer Sonia Manzano, who positively impacted the lives of generations as "Maria" on SESAME STREET. ALMA'S WAY gives children ages 4-6 the power to find answers to their problems, express their feelings and respect the unique perspectives of others. ALMA's WAY premieres with two back-to-back half-hour episodes on Monday, October 4.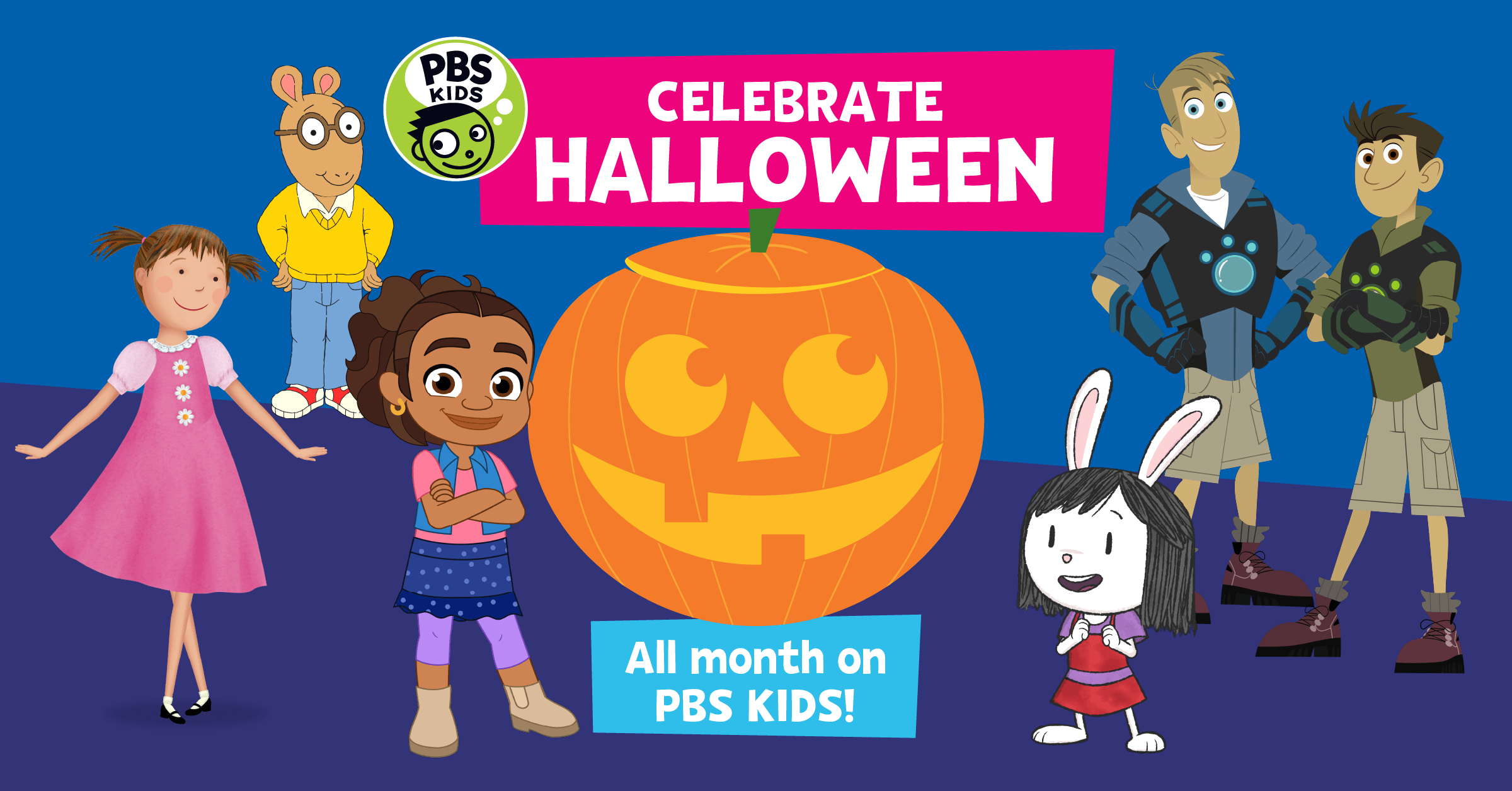 From October 18-31, PBS KIDS will feature a spook-tacular variety of seasonal episodes and creepy specials. There are new Halloween-themed episodes from HERO ELEMENTARY (October 11) and CLIFFORD THE BIG RED DOG (October 18). One-hour Halloween specials include: THE CAT IN THE HAT KNOWS A LOT ABOUT HALLOWEEN!, CURIOUS GEORGE: A HALLOWEEN BOO FEST, WILD KRATTS: CREEPY CREATURES, and ARTHUR AND THE HAUNTED TREE HOUSE. There are
Also in October, there are new episodes from:
PINKALICIOUS AND PETERRIFIC (October 11-14)
SESAME STREET (sprinkled throughout October)
November
PBS KIDS marks the start of National Native American Heritage Month with a week of all-new episodes from MOLLY OF DENALI (November 1-5) and a new episode of XAVIER RIDDLE AND THE SECRET MUSEUM (November 1). The new MOLLY OF DENALI lineup starts with a special story in which Molly finds inspiration from the real-life Alaska Native civil rights leader Elizabeth Peratrovich, who was instrumental in the passing of the first anti-discrimination law in the United States in 1945. XAVIER RIDDLE AND THE SECRET MUSEUM premieres the new story "I am Jigonsaseh" featuring the original Haudenosaunee Clan Mother, paired with "I am Sacagawea."
Later in November PBS KIDS celebrates Thanksgiving with some holiday themed episodes and the one-hour special AN ARTHUR THANKSGIVING on November 22, 24 & 25. Arthur and his family are getting ready for Thanksgiving! But when Pal disappears to go on his own adventure, family, friends, and the rest of Elwood City try to get Pal home. Will they be able to celebrate the best Thanksgiving yet?
Also in November, find new episodes from:
LET'S GO LUNA! (November 15-19)
DONKEY HODIE (November 22-25)
SESAME STREET (Mondays in November)
About SCETV PBS Kids
SCETV PBS Kids, our 24/7 PBS KIDS channel, is our .4 channel with antenna. Also, stream online at scetv.org/kids and through our SCETV app in the KIDS tab. With videos and games at your fingertips, kids can take all of the PBS educational shows wherever they go.
*Download the SCETV App from the iTunes App Store or the Android store.