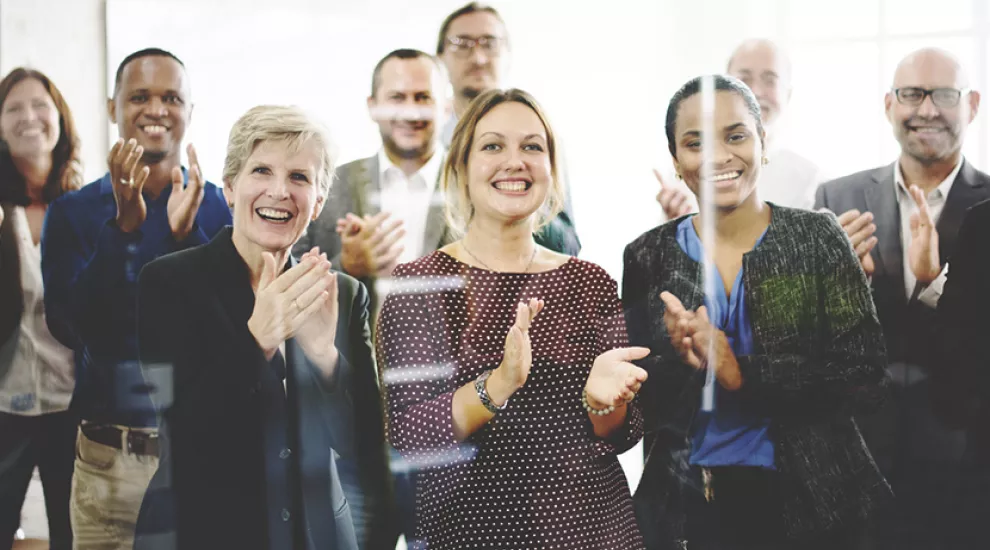 May is Teacher Appreciation Month and we are celebrating these unsung heroes all month long. Now more than ever, it is important that we recognize the hard work, dedication, and commitment of teachers across the state. Follow ETV's virtual teacher celebration all month long and be sure that you take a moment to thank a teacher who has made a difference in your life!
Last year, we were able to host a listening session and VIP experience for teachers during May at the ETV studios. We also sent care packages and personalized notes to teachers across the state from our Education team. This year, we are taking our celebration online and we will recognize Rockstar teachers all month long! Follow SCETV Education on Facebook and Twitter for announcements and features in honor of those who are continuing to ensure seamless instruction for our students.
Do you know someone that we should feature? We would love to acknowledge your favorite teacher during our virtual celebration! Please email us at etveducation@scetv.org.
We also know that many parents and caregivers have reimagined their roles in recent weeks and are becoming teachers by default! We celebrate you as well! Don't forget that we have modified our broadcast programming Monday – Friday, 8 a.m. – 6 p.m., to offer instructional content in support of at-home learning. We also have instructional resources, supplemental materials, and virtual professional development/training. Find additional details at https://www.scetv.org/athomelearning.
We give a HUGE "Thank You," teachers, for all that you do to inspire and motivate our students and families. Hang in there! Summer break is on the horizon!