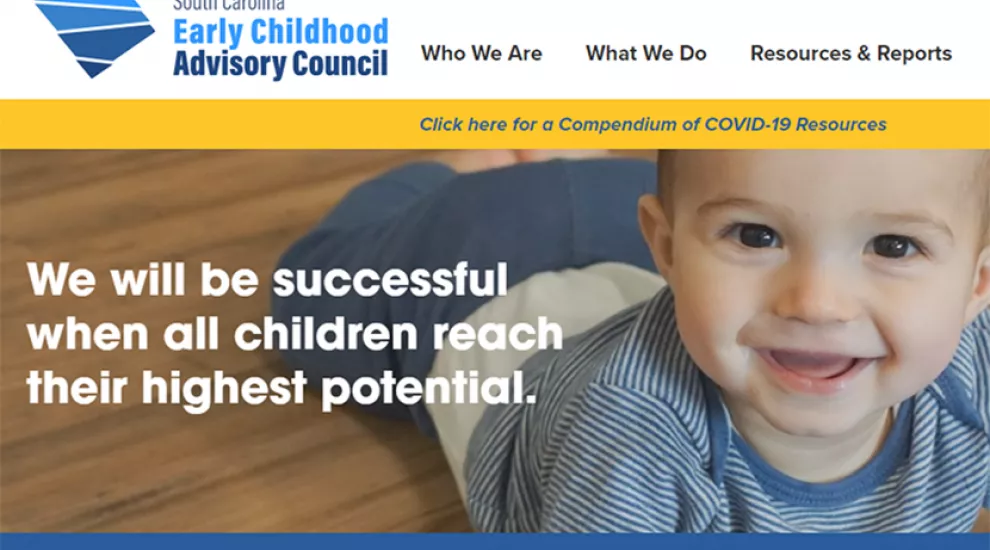 Are you interested in keeping up with the latest news about all things early childhood?
South Carolina's Early Childhood Advisory Council (ECAC) has launched EarlyChildhoodSC.org and Council Briefs, a monthly newsletter where early childhood professionals and advocates, elected officials, and other leaders can learn about and share the latest reports, events, actions, grant awards, professional development opportunities, and more taking place in the early childhood space.   
South Carolina's Early Childhood Advisory Council is a collaborative body representing the state's early childhood system. Established in law, the ECAC includes the directors of eight state agencies and government entities that provide state- and federally-funded services to young children. South Carolina First Steps coordinates the activities of the council.
Efforts from the ECAC led to the recent launch of Palmetto Pre-K portal – a simple, accessible way to check if your child is eligible to receive free or reduced cost preschool programs simply by answering a few quick questions.
South Carolina ETV is a proud participant in the Interagency Collaboration Committee, a subset of the ECAC which works to coordinate early learning initiatives across the state.