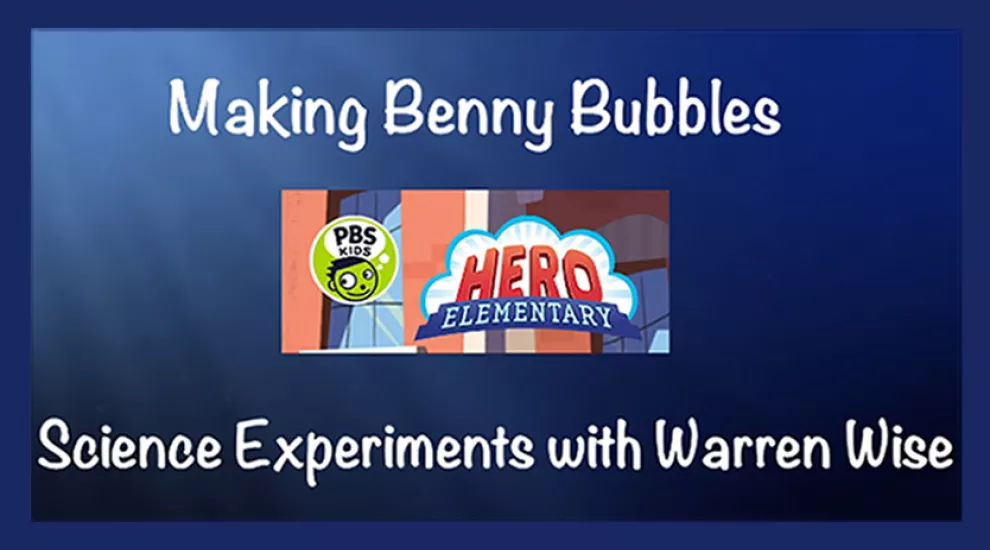 We are pleased to share that Warren Wise, a science teacher in Richland School District Two, has been selected for the PBS Digital Innovator All-Star Program. View the video. 
All 18 of the Digital Innovator All-Stars were selected from a cohort of extraordinary educators who are doing innovative work in their schools and districts.
The PBS Digital Innovator All-Star Program seeks to deepen these educators' roles as leaders in integrating technology and digital media into the classroom, supporting students' learning through increasingly important media literacy skills. The PBS Digital Innovator All-Stars were chosen based on a variety of criteria, including passion for their role as an educator, connections to their communities and service to under-resourced families.
A science teacher at Kelly Mill Middle School, Wise has been teaching for 17 years. In 2019, he was named South Carolina Science, Technology, Engineering and Math (STEM) Educator of the Year. As a PBS Digital Innovator All-Star, Wise will spend the 2020-2021 school year increasing engagement among students, families, educators, schools and SCETV. As an exclusive part of the program, he will have access to virtual and in-person events to connect and learn with peers and PBS station representatives from across the country.
The ETV Education team is excited to partner with Mr. Wise in the months ahead. He has already gotten to work. Check out this fun science experiment from Mr. Wise in support of the new PBS Kids show, Hero Elementary.