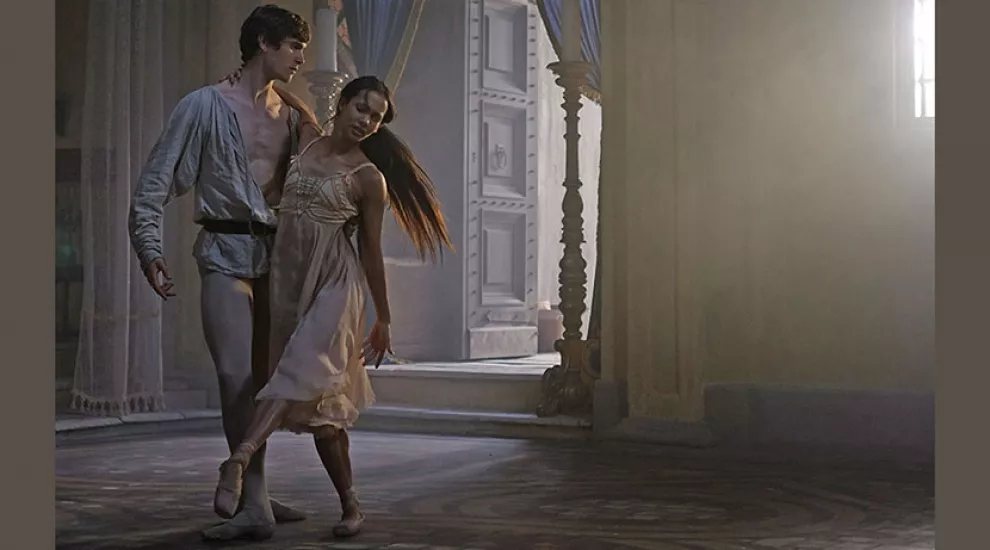 To view the full TV schedule, visit scetv.org/schedule.
*Denotes New Program/Episode
PBS KIDS
How to watch
·         Our main channel, SCETV
·         SCETV PBS KIDS (our .4 channel with antenna), running 24/7 for your children or students

PBS KIDS in September
PBS Kids Adjusts Schedule for Fall 
The schedule for children's programming on SCETV is changing this fall. Aimed at providing a wide variety of series addressing different curriculum areas for both older and younger kids, the revised schedule will go into effect Monday, September 7. 
 
The updated schedule features a new series—"Elinor Wonders Why"—which follows the adventures of a very curious little bunny and her friends as they ask the questions in every little kid's mind, exploring the wonderful and amazing ways that nature is connected to our everyday lives. Airs each weekday at 10:30 and 1:30 p.m. on SCETV.
 
The schedule changes will impact both SCETV's 24/7 kids channel— SCETV PBS Kids—and the children's programming blocks that air on the network's primary channel— ETV-HD. For a complete look at the updated schedule, visit scetv.org/fall2020. 
 
What Not to Miss in September
SCETV Highlights
"9/11 Inside the Pentagon"  
In past years, we have seen the Towers fall in a series of powerful documentaries and TV shows. Movies have expertly rendered the courage of first responders and the passenger takeover on United Flight 93. But, in the smoke of 9/11, one story still remains largely overlooked: the attack on the Pentagon. Airs Thursday, September 10 at 9 p.m.
 
"Afro-Latino Travels with Kim Haas" 
A groundbreaking travelogue that captures the heart and soul of Afro-Latino culture. Each 30-minute episode celebrates the dynamic richness and diversity of people of African descent throughout the Caribbean, Central and South America. Airs Sundays, September 13 & 20 at 7 p.m. on SCETV.
  
"Building the American Dream" 
Travel to Texas, where immigrant construction workers are seeking justice and equality in an industry rife with exploitation. Across the state, there's an unprecedented building boom, fueled by Latino laborers with little or no rights. Airs Tuesday, September 15 at 10 p.m. on SCETV.
 
"Three Towns, Three Rivers" 
Historic flooding after Hurricane Matthew in 2016 devastated rural eastern North Carolina. Three towns—Princeville, Seven Springs, and Fair Bluff—were particularly hard hit. The challenges before them included devising ways to become more resilient to future floods in this era of climate change. But before plans could be acted upon, Hurricane Florence arrived, changing everything. September 17 at 8:30 p.m. on SCETV and Monday, September 21 at 8 p.m. on South Carolina Channel.
 
"Actually, Iconic: Richard Estes" 
Journey into the creative world of an icon who began to capture the essence of photographs on canvas. The documentary explores Estes' iconic photorealist paintings of everyday city scenes, such as 1968's "Telephone Booth," and examines the painter's techniques and inspirations. Airs Sunday, September 27 at 7 p.m. and Thursday, September 24 at 2 p.m. on ETV World.
 
"Frontline: The Choice 2020: Trump vs. Biden" 
Every four years, Frontline tells the dual biography of the two presidential candidates that will step back and look beyond the heated political rhetoric, taking measure of the two individuals and the events that have shaped their lives and values. Airs Tuesday, September 22 at 9 p.m. on SCETV.
 
"PBS Newshour Debates: A Special Report: 2020 Presidential Debate" 
Live coverage and analysis of the presidential and vice presidential candidates debates. Airs Tuesday, September 29 at 9 p.m. on SCETV.
 
South Carolina Channel Highlights
"Last Tango in Halifax" 
In the two-episode fourth season of this heartwarming, British comedy-drama, two childhood sweethearts who were reunited in their seventies and then married discover that wedded bliss isn't always blissful. Airs Wednesdays, September 23 and 30 at 11 p.m. on South Carolina Channel as well as Sundays, September 20 at 27 at 8 p.m. on SCETV. 
 
ETV World 
"The Laura Flanders Show" 
Journalist and author Laura Flanders, interviews forward thinking people from the worlds of politics, business and arts in this new series. Airs Wednesdays, September 9, 16, 23 and 30 at 6 p.m. on ETV World. 
 
"Pacific Heartbeat – Corridor Four" 
K-9 Unit Officer Isaac Ho'opi'i saved numerous people at the Pentagon on September 11, 2001. This documentary explores the aftermath of that tragic day, and the horrific memories Isaac has had to live with since. Airs Friday, September 11 at 2 p.m. on ETV World. 
 
News seasons/New Series on SCETV
New Saturday Seasons
Beginning 9/12       8 a.m.                        "It's Sew Easy" – Season 20
In the premiere of season 20, Emily Thompson shares the perfect pattern for a workout skirt for kids featuring shorts underneath.
Beginning 9/12       11:30 a.m.     "Pati's Mexican Table" – Season 6
Season 6 begins with a tasty meal: Tasajo torta with smokey guacamole and nopalitos salad with pickled chipotle are served.
Beginning 9/12       12 noon         "Cook's Country" – Season 13
Hosted by Bridget Lancaster and Julia Collin Davison, Cook's Country features the best regional home cooking in the country and relies on the same practical, no-nonsense food approach that has made Cook's Country magazine so successful. Cook's Country is where family-friendly recipes from every corner of America are reimagined for home cooks everywhere.
New Sunday Seasons
Beginning 9/13       11 p.m.           "Growing a Greener World" – Season 11
GROWING A GREENER WORLD blends the latest trends in eco-friendly living with traditional gardening know-how. The series highlights the diverse people, organizations and events that seek to raise environmental awareness and encourage better stewardship of the planet. GROWING A GREENER WORLD combines the expertise and engaging styles of veteran television host and nationally recognized authority on gardening and sustainability, Joe Lamp'l (a.k.a. joe gardener), with the "Most Watched Gardening Personality on the Web," Garden GirlPatti Moreno. Each episode contains one compelling feature story and one how-to segment for growing your own food, followed by a four-minute segment with chef Nathan Lyon (A Lyon in the Kitchen) who uses fresh-from-the-garden fruit, vegetables or herbs to create simple and delicious dishes. Lyon, a finalist for the 2006 The Next Food Network Star, believes the fresher the ingredients, the better the food.
Beginning 9/20      3 p.m.                        "Make48" – Season 4
Working with tool techs and industry mentors, teams will move through the entire process of product invention — From the idea stage, all the way to final prototype, and every step in-between. Using hands-on prototyping techniques; from 3d printing to design, woodworking to carpentry, and graphic design to video production, 10 teams will have exactly 48 hours to come up with an idea based on the challenge.
Beginning 9/20      3:30 p.m.      "Growing Bolder" – Season 6
Description: GROWING BOLDER targets people who believe, "it's not about age, it's about attitude. "The new lifestyle series finds and celebrates the men and women who smash stereotypes, promote lifelong learning and act as role models for active lifestyle and healthy aging. The co-hosts, veteran journalists Marc Middleton and Bill Shafer, bring a wealth of broadcast experience to GROWING BOLDER. In each episode, they introduce inspirational, optimistic and life-affirming segments about athletes, cancer survivors, musicians, actors, politicians, health experts, as well as ordinary people - all of whom share a common goal of growing bolder, not older.
New Wednesday Season
Beginning 9/26       4:30 p.m.     "Christopher Kimball's Milk Street" – Season 3
Christopher Kimball's Milk Street follows the journey from first bite to kitchen-tested recipe. Each episode gives viewers the chance to meet cooks from around the world and to see how their inspiration results in the new home cooking.
PBS ARTS
9/11    9 p.m.           "Great Performances: Romeo and Juliet"*
Experience a ballet of Shakespeare's classic from choreographer Kenneth MacMillan performed by dancers from The Royal Ballet set to a score by Russian composer Sergei Prokofiev filmed on atmospheric locations throughout Budapest.
9/18   9 p.m.           "Great Performances:  Now Hear This: Haydn: King of Strings"*
Host Scott Yoo and guest artists explore the work of famed composer Joseph Haydn's career.
9/18   10 p.m.         "Art In the Twenty-First Century: London"*
Discover how British history and modern upheaval collide in the works of today's London artists.
9/25   9 p.m.           "Great Performances: Now Hear This: The Schubert Generation"*
Host Scott Yoo and young musicians celebrate the work of composer Franz Schubert.
9/25   10 p.m.         "Art In the Twenty-First Century: Beijing"*
Witness the maturing of this unique contemporary-art hub and meet artists who call Beijing home.
For more program highlights by date, check out the list below
9/08   8 p.m.            "The Vote: American Experience" (4 parts, Tuesdays at 8 p.m.)
Explore how the challenges facing the women's suffrage movement shaped the battle from 1906-1915.
9/08   10 p.m.          "Harbor from the Holocaust"*
In a Holocaust story of hope, 20,000 Jews find refuge in Shanghai in China during World War II.
9/09   10 p.m.          "Hacking Your Mind" – Episode 1 (4 weekly episodes) 
Episode 1: Discover how you go through life on auto-pilot and learn how to get an auto-pilot owner's manual.
9/10   8:30 p.m.     "Reel South : Unmarked" 
Efforts to preserve African-American gravesites and burial grounds for enslaved persons are explored.
9/10   9 p.m.            "9/11 Inside the Pentagon" 
Survivors and first responders reveal what happened inside the Pentagon on September 11, 2001.
9/10   10 p.m.          "Professor T" – Season 2 continues (weekly) 
Season 2, Episode 6: Diamond - The family of a jeweler is taken hostage while he is on his way to empty the safe at his shop.
9/13    5 p.m.            "Virginia Peanut Story"* 
Indigenous Americans understood the value of peanuts, but it took nearly 5,000 years, global travel, and the enslaved population for the rest of the world to grasp. For over 150 years, the peanut crop drove the economic engine of southeastern Virginia and North Carolina, only to crash legislatively in the 2000-2002 farm bill. The ramifications on family farms, community and culture are all explored in this hour-long documentary.
9/13    7 p.m.            "Afro-Latino Travels with Kim Haas"* - Part 1 – San Jose
One of Cuba's most renowned writers and an elegant dancer are visited in the capital city, San Jose.
9/13    9 p.m.            "Van Der Valk on Masterpiece"*
Amsterdam—city of bikes, boats, and bodies. Marc Warren (Beecham House, The Good Wife) stars as steely-eyed cop Piet van der Valk in Van der Valk an all-new series based on Nicolas Freeling's legendary crime thrillers. Co-starring are Maimie McCoy (Wallander) as Van der Valk's right-hand woman, Lucienne Hassell; Luke Allen-Gale (Dominion) as the scruffy sergeant, Brad de Vries; and more!
9/15    8 p.m.            "The Vote: American Experience" (Part 2)
Explore the strategies used by a new generation of leaders determined to win the vote for women.
9/15    10 p.m.          "Building The American Dream"* 
Immigrant construction workers seek justice and equality in an industry rife with exploitation.
9/16    8 p.m.            "Madagascar Islands of Wonder" – Episode 1* 
Series: Journey to three of the most exotic, mysterious and remote islands on the planet: Madagascar, Borneo and Hawaii. Isolated from the rest of the world, they harbor remarkable wildlife and pioneering human communities found nowhere else on Earth.
9/20   5 p.m.            "Roadtrip Nation: Community Driven"*
College students meet people who are using the power of their education to tackle today's problems.
9/20   7 p.m.            "Afro-Latino Travels with Kim Haas"* - Part 2 
The legacy of Pan Africanist Marcus Garvey is explored in Limon, Costa Rica, on the Caribbean coast.
9/20   7:30 p.m.      "Not All Lost" 
Inspirational young adults are determined to achieve success despite unfavorable life circumstances.
9/20   8 p.m.            "Last Tango in Halifax" – Season 4* weekly 
Alan and Celia are not seeing eye to eye and tempers rise at Caroline and Gillian's birthday party.
9/20   9 p.m.            "Van Der Valk on Masterpiece"* 
"Only in Amsterdam" - Detective Van der Valk investigates the mysterious death of a Muslim worker at an addiction clinic.
9/21    9 p.m.            "Antiques Roadshow Recut"* 
Episode 4 – "Newport, Part 2": Tiffany Studios vases with the original crate and a Benny Andrews oil from around 1962 are featured.
9/21    9:30 p.m.     "Family of US: A PBS American Portrait" 
A meaningful picture of families in America today reveals the way these relationships shape us.
9/23   8 p.m.            "Borneo: Islands of Wonder" – Episode 2 
A journey from Borneo's coral reefs, through lush jungles, to its mountainous heart is highlighted.
9/24   9 p.m.            "In Frame: The Man Behind the Museum Hotel"* 
Art collector and entrepreneur Steve Wilson builds a Museum Hotel in Durham, North Carolina.
9/27    5 p.m.            "Fake: Searching for Truth in the Age of Misinformation" 
Learn how to discern fact from fiction in news reports and identify fake news and partisan content.
9/27    6 p.m.            "Do No Harm: Exposing the Hippocratic Hoax"* 
Doctors and medical students have suffered in a toxic health care system that puts lives at risk.
9/27    7 p.m.            "Actually, Iconic: Richard Estes"* 
The paintings and techniques of Richard Estes, an icon of the photorealist movement, are explored.
9/27    9 p.m.            "Van Der Valk on Masterpiece"* 
"Death in Amsterdam" - The case of an eco-fashion vlogger who turns up dead during his video feed is investigated.
9/29   9 p.m.            "PBS Newshour Debates: A Special Report: 2020 Presidential Debate"*
PBS NewsHour coverage of the 2020 Presidential and Vice Presidential debates is showcased.
9/30   8 p.m.            "Hawaii: Islands of Wonder" – Episode 3* 
The wealth of wildlife in Hawaii, from humpback whales to waterfall-climbing fish, is highlighted.
South Carolina Public Radio 

Schedule Changes 
This month, SC Public Radio is saying farewell to several programs following their cancellations by our national partners: "Live From Here" (September 13), "Chamber Music from Spoleto Festival USA" (September 17) and "Only A Game" (September 26). While we are sad to see these mainstays leave our airwaves, we're excited to bring you a host of new. You can find more about what will be coming this month on SouthCarolinaPublicRadio.org and in next month's edition of the SCENE. 
 
"Sonatas & Soundscapes" 
SC Public Radio's "Sonatas and Soundscapes" is your midday classical music destination exploring the diverse and colorful history of the genre. Join host Bradley Fuller every weekday for a celebration of rich musical traditions from around the globe, from classical baroque to today's experimental, and the stories behind these compositions. Airs Monday-Thursday, 11 a.m. – 1 p.m., and Friday, 11 a.m. – noon on news/music stations. 
 
"South Carolina Business Review" 
"South Carolina Business Review" focuses on news from South Carolina's business community with interviews of many small business owners and business leaders from around the state. Join host Mike Switzer each weekday during "Morning Edition" for conversations about how South Carolina's businesses, nonprofits, colleges and universities, and small business support organizations, are being affected by the coronavirus pandemic and how they're learning to adapt and plan for the future. (Monday-Friday 7:50am). Airs weekdays at 7:50 a.m. on all stations. 
 
"On Point" 
Go behind the headlines: From the economy and healthcare to politics and the environment—and more. "On Point" talks with newsmakers and real people about the issues that matter most. The series also welcomes listeners to call in and share their thoughts with guests and other listeners across the United States. Meghna Chakrabarti (Monday—Thursday) and David Folkenflik (Fridays) host. Airs weekdays at 10 a.m., news/talk stations.