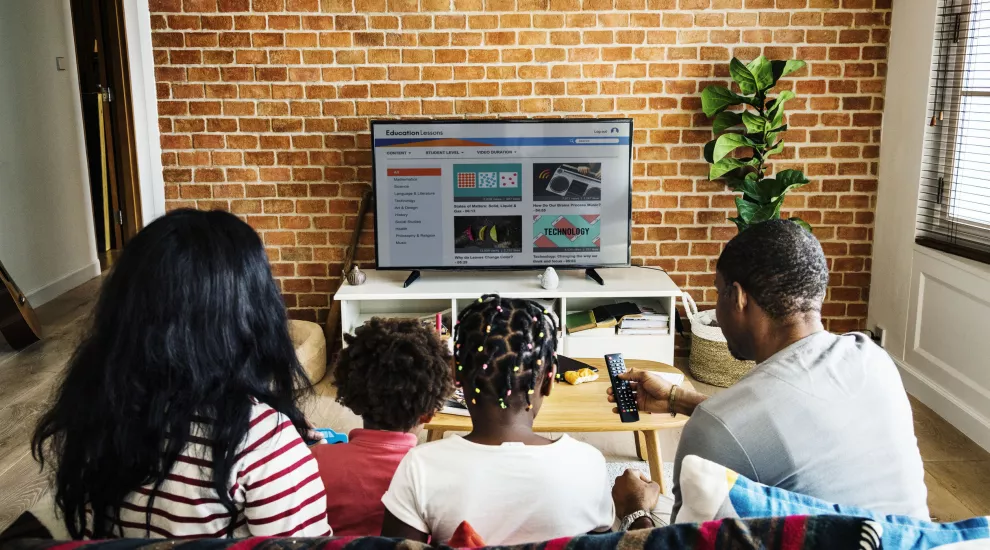 Despite mandatory school closures in response to COVID-19, South Carolina students can still engage in quality learning activities and instruction.
South Carolina ETV and the S. C. Department of Education have partnered to use the power of television to broadcast streamlined, curriculum-based programming for the state's pre-K through 12th grade students.
The At-Home Learning Initiative began on March 18. Through the initiative, SCETV will modify regularly scheduled programming to offer specific pre-K – 12 resources between the hours of 8 a.m. and 6 p.m. each weekday. Program modifications will take place throughout the duration of school closures and will address a wide variety of content areas. Educators and parents will have access to supplemental lesson plans and learning activities to facilitate meaningful use of the content. A general worksheet is available online to support student reflections after watching any episode. Parents are also urged to contact their local schools directly for more specific information.
Visit www.scetv.org/athomelearning for more information about the modified broadcast schedule, available online resources and virtual professional development opportunities.
Please share this information with your family and friends as we all try to keep their children's educational experiences top-of-mind during this unprecedented time for our nation and our state. Follow South Carolina ETV and SCETV Education on Facebook for daily activities and other resources.