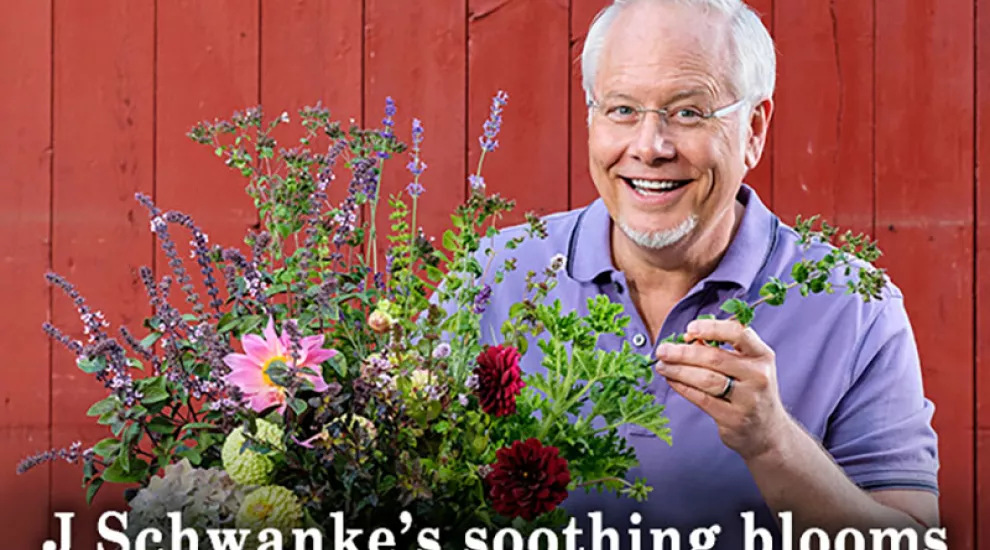 Season Two premieres Saturday, April 25 at 1 p.m. on SCETV, and also airs Tuesdays at 6:30 a.m. on SCC. 
Tulips: Year-Round Spring
It's officially Spring! Tulips are often considered Spring flowers, but did you know they can bloom year-round? Watch host J Schwanke show the storied history of the tulip, and how to get maximum enjoyment out of this beautiful flower with arrangements and tulip-inspired recipes.
Learn How-To Arrange Flowers
J Schwanke believes in the power of flowers: to facilitate positive thinking, reduce disagreements, increase creativity, and even heal the body! Viewers can de-stress by creating their own DIY flower arrangements – or if flowers are scarce, even foliage bouquets – with more of J's instructional videos and blog posts on ubloom.com.
Watch an example instuctional video below on how-to create an all foliage arrangement.
About the Show
J SCHWANKE'S LIFE IN BLOOM is all about flowers. Host J Schwanke provides a wealth of ideas on how to bring the beauty of flowers into your surroundings, and demonstrates how living a life surrounded by colorful blossoms can reduce stress, instill wellness, and enhance happiness. In season two, J shares easy techniques for flower arrangement, plus delicious floral food and cocktail recipes, and fun conversations with guests – from dahlia growers to chiropractors.
View SCETV's 
schedule
for upcoming episodes.
Saturdays at 1:00 pm on ETV-HD
Tuesdays at 6:30 am on the South Carolina Channel