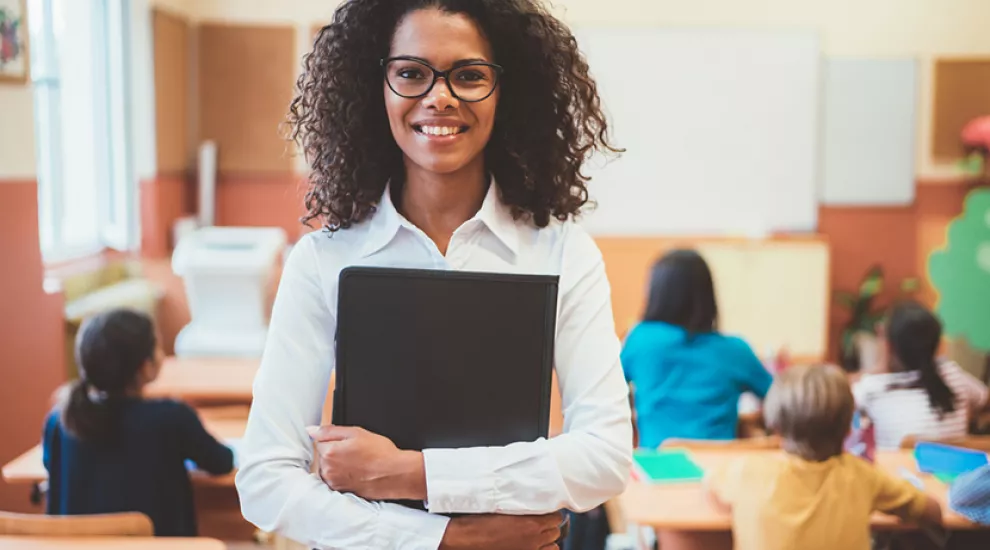 Though we celebrate our SC Teachers every day, we make extra special effort during the month of May to show how thankful we are for the service and dedication that extends far beyond the classroom.
We give a HUGE "Thank You" for all that you do to inspire and motivate our students and families.
 Please check out our acts of appreciation for teachers during the month of May!
ETV will host our first educational listening session on Tuesday, May 7, 2019 at 4:00 p.m. at ETV Studios in Columbia. In these sessions we will invite local educators to share their experiences with and perspectives on using SCETV's educational resources in the classroom. Those interested in attending should email Salandra Bowman at sbowman@scetv.org before Friday, May 3. 
Watch Carolina Classrooms: Celebrating Teachers on Wednesday, May 29 at 7:00-8:00 p.m. on ETV. This episode features the finalists for the new South Carolina Teacher of the Year award and profiles other outstanding South Carolina educators! "Who Inspired You?" segments will share stories of favorite teachers and how they impacted the lives of students.
VIEW previous programs in the Carolina Classrooms series: scetv.org/carolinaclassrooms
Operation Mailbox Motivation: Teacher Edition! Over the course of Teacher Appreciation Week, the Education Division will send thank you cards to great teachers across the state. Your investment in today's learners does not go unnoticed.  
Stay Connected! SCETV Education has a Facebook page! Visit SCETV Education to like our page and get updates on PD courses and classroom resources! We will feature some of your favorite teachers here as well!
Sign up to receive ETV Education online newsletter: The ed-news bulletin is emailed 10 times a year to provide key information on new SCETV Education services, free technology training, renewal and graduate courses, and important SCETV/PBS programming. Go to www.scetv.org/education - look at bottom of page and click "Education Newsletter." 
VISIT: scetv.org/education to find out more about our services available to SC educators.
THANK YOU TEACHERS!