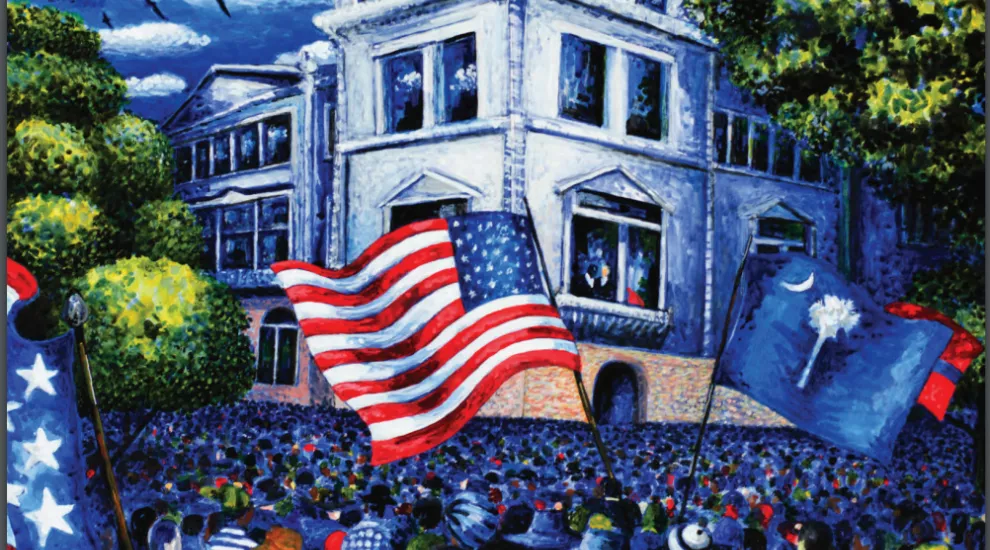 The South Carolina Department of Education has ushered in the New Year with the unveiling of their 2019 South Carolina African American History Calendar!
The calendar was developed to highlight exceptional individuals who have made remarkable contributions to the state of South Carolina, and to the nation. The stories shared in these calendars are used by educators throughout the state to incorporate African American history in the classroom.
Each month will highlight one or more notable African American South Carolinians. The South Carolina African American History Calendar has teamed up with South Carolina ETV, and Knowitall.org, to produce a video on each honoree. All videos can be found here on Knowitall.org.
The first entry, for the month of January, featured Mayor Steve Benjamin, of Columbia South Carolina.
The February 2019 calendar features David "Dave The Potter" Drake.
Along with these short videos, SCETV Education has produced interstitials which are aired each month on ETV HD. The voiceovers are provided by ETV's Beryl Dakers, who is also a S.C. African American History Calendar honoree!
In addition to these videos, SCETV will provide a blog on the next month's honoree, to be released around the 24th day of each month.  Included in the blogs are the bio and image of the honoree(s), links to the interstitial (promo), the video produced on each month's honoree, and a link to download the calendar.
ACCESS the blog on each month's honoree(s) on the ETV Education page and on Knowitall.org on the blog page.
ACCESS the videos each month on Knowitall.org here. 
Download the South Carolina African American History Calendar here.