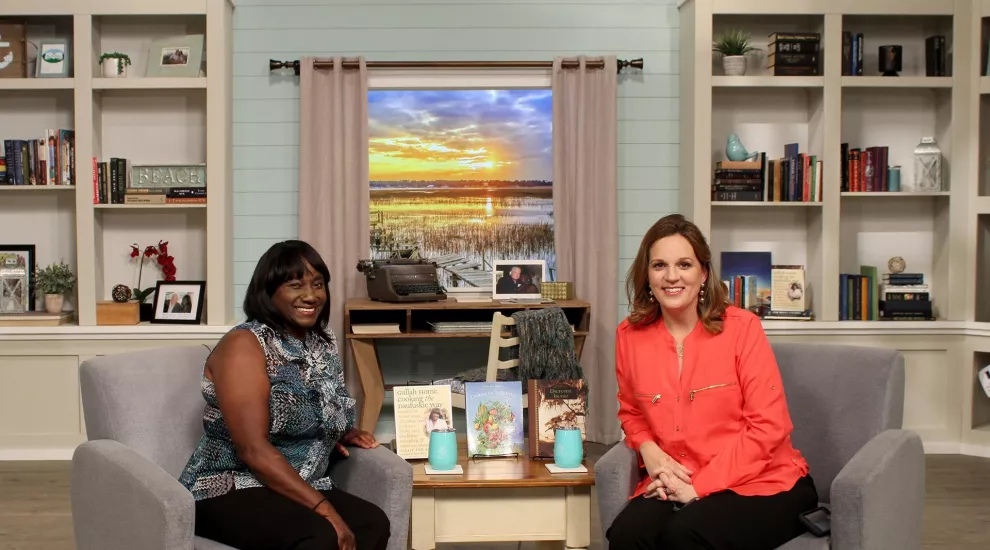 If you've never had the chance to be in a room with Sallie Ann Robinson, put it on your list of goals. She has a charismatic personality and makes you feel like you're her best friend, whether you've met her before or not. 
Robinson, who is Ethel in Pat Conroy's book "The Water is Wide," credits her former school teacher for helping her get noticed as an author.  The author of several cookbooks, Robinson's most recent title, which was released this month, is Sallie Ann Robinson's "Kitchen: Food and Family Lore from the Lowcountry."
During her appearance on By The River, Robinson shares stories of growing up on Daufuskie Island and how they survived by killing and cooking animals like possum and squirrels.  She shares some secrets that make those animals taste good along with her mother's special mixture that cured almost any sickness.
And a special treat: Robinson gets out the of interview chair to show a little "chicken dance."  You don't want to miss this show for that reason alone! 
By The River airs each Thursday night at 8 on SCETV.