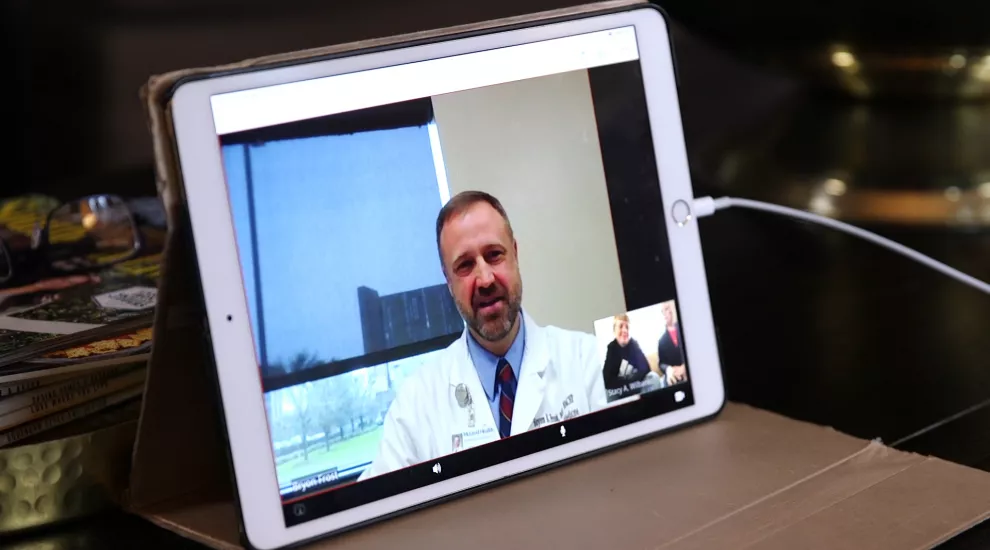 With Hurricane Dorian on a path towards the east coast, many have been ordered to evacuate. Others are preparing for the effects of the storm, as it is predicted to hit South Carolina around Thursday. 
Finding generators and stocking up on bottled water and food supplies are among some of the immediate preparations made, but one thing some will forget about is healthcare access. Flooding, wind damage, and other factors will keep people from accessing their primary care doctors. In addition, many healthcare practices are already closing their doors to allow their employees to evacuate.
To help with this problem the Medical University of South Carolina, McLeod Health, Prisma Health, BlueCross BlueShield, Beaufort Memorial Hospital, and Roper St. Francis have all stepped in to offer free telehealth visits for common illnesses. Now access to a doctor, is simple-you can connect via your smartphone, tablet, or any computer with a webcam. By answering a questionnaire and having a live video consult with a doctor, you can receive a diagnosis within minutes.
MUSC's telehealth platform can be accessed here with coupon code MUSCDORIAN. McLeod's can be accessed here using code DORAIN, and Prisma Health's here with code PrismaHealthDorian. Roper St. Francis' platform is available here with code DORIAN, and BlueCross Blue Shield's can be accessed here using code Dorian. Beaufort Memorial Hospital's virtual care platform is accessible here with code Dorian.