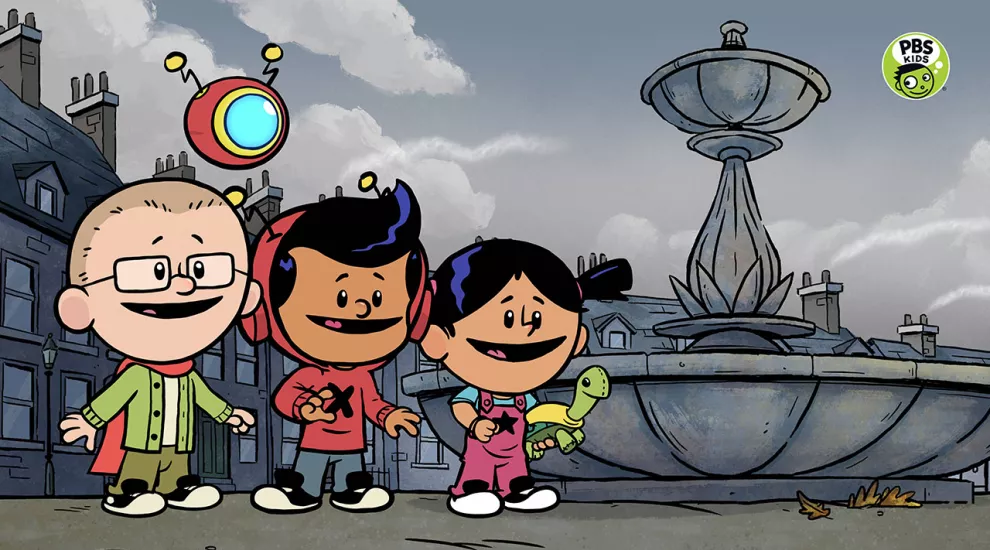 A new PBS Kids Series, "Xavier Riddle and the Secret Museum," debuts on November 11. The series is based on the children's book series Ordinary People Change the World by New York Times bestselling author Brad Meltzer and illustrator Christopher Eliopoulos. Join us at EdVenture Museum on November 7, 10 a.m. – 12 noon, to meet Chris Eliopoulos, who is visiting Columbia as part of the series promo tour.
In partnership with EdVenture Children's Museum, SCETV will host a morning of fun and activities, to include a meeting and greet, and drawing exercise with Chris Eliopoulos. Attendees will be able to view a screening of the new Xavier Riddle series, featuring an episode about Amelia Earhart. Ms. Earhart stopped through Columbia, South Carolina during her flight adventures. To commemorate her visit, we'll have a host of aviation activities, and attendees can experience the flight simulator and other cool aviation exhibits. How fitting that we will celebrate her travels during November which is National Aviation History Month!
Educators can also join us at EdVenture from 3 – 4 p.m. for an interactive session with Chris. This session will include a screener of the series, an  engagement activity, and a Q&A session.
To register for the November 7 morning event, visit http://bit.ly/xavierriddlescetv
To register for the November 7 afternoon event, visit http://bit.ly/xavierriddleedworkshop
"Xavier Riddle and the Secret Museum" follows the adventures of Xavier, his sister Yadina and their friend Brad. In each episode, the three face a problem and must turn to the Secret Museum to help them solve it. The Secret Museum allows the three friends to travel back in time to meet real-life historical figures when they were kids.
Check your local listings for the exact showtimes: scetv.org/schedule
For more information about the November 7 event: scetv.org/kids